More Revel Atlantic City Sale Rumors Emerge, Owner Glenn Straub Continues to Deflect
Posted on: December 12, 2017, 10:00h.
Last updated on: December 12, 2017, 10:06h.
Revel Atlantic City, the $2.4 billion Boardwalk resort that's been shuttered since 2014, will reopen in May 2018 under new ownership and presumably a new identity. That's according to Moody's Investors Service, which said this week it's received financial documents from a Denver-based real estate firm named AC Ocean Walk LLC that show it's buying the casino resort for $200 million.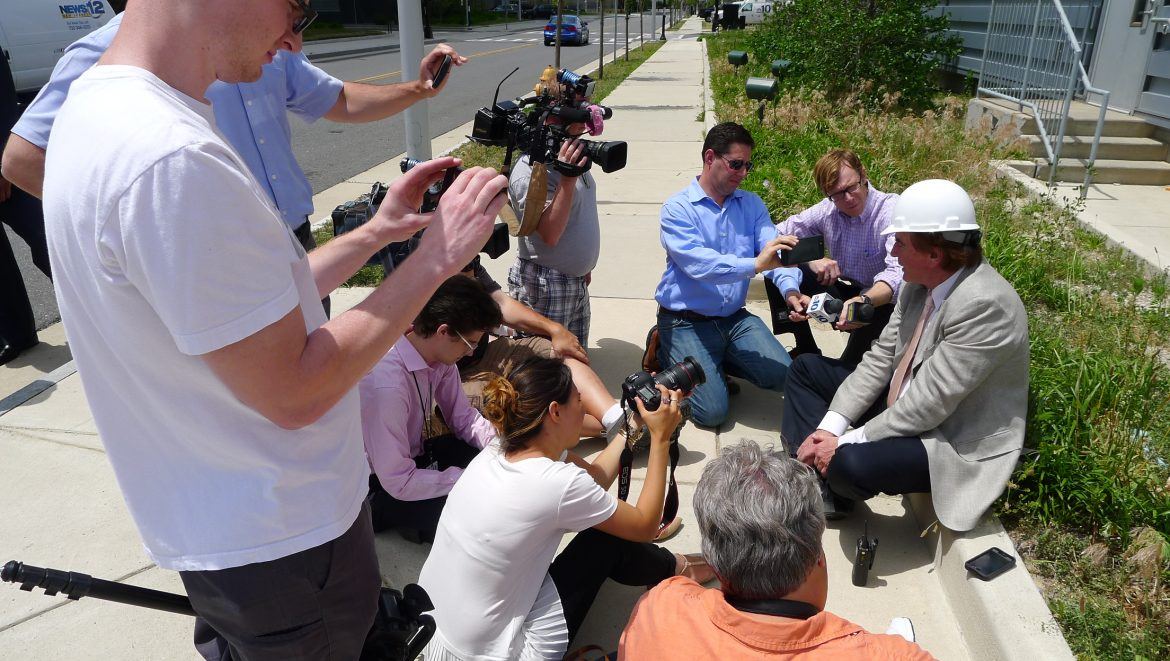 The only problem is the fact that current owner Glenn Straub, the Florida businessman who acquired the closed property in April of 2015 for $82 million, claims he has no knowledge of such a transaction. Straub, whose real estate group is named Polo North Country Club, told The Philadelphia Inquirer he's yet to meet AC Ocean Walk, and apparently has no plans to do so.
"I know who Moody's is, but I don't know who in the hell this AC group is," Straub stated. "I would know something like that. We've told everybody, we don't know who these people are.
"They come out of the woodwork. I think they try to make news," Straub concluded.
Bizarre Negotiation
In October, AC Ocean Walk filed a "Notice of Real Estate Settlement" with the Atlantic County Clerk's Office. The property location was listed as 500 Boardwalk, the site of Straub's Revel, which he's renamed TEN Atlantic City.
But Straub has denied any such real estate settlement. He said people can file anything they want, but it "doesn't mean it's true."
The document that would put the rumors to rest would be an "Agreement of Sale" with Straub's signature. To date, no such filing has been submitted to the clerk's office. If Straub has indeed agreed to sell the resort to AC Ocean Walk, the motive for making such public statements is a bit puzzling.
A Washington, DC, commercial real estate broker told Casino.org it could be due to a host of reasons. The agent explained, speaking on condition of anonymity, that what's said in the press regarding high-profile developments is often much the contrary of what's actually taking place in behind-closed-doors negotiations.
Future Plans
AC Ocean Walk is controlled by Frank Ruocco, along with other minority investors. Moody's says the former Revel is slated to open in just five months, and will debut with 2,000 slot machines, 100 table games, a nearly 1,400-room hotel, a spa, night club, and 13 restaurants. The LLC plans to invest $175 million in prepping the resort for its grand reopening.
In addition to Revel potentially reopening in May, Hard Rock says it will reveal its Trump Taj Mahal transformation to the general public in sometime during summer 2018.
That would return Atlantic City to a nine-casino town. Total gaming win is up two percent in New Jersey through October, but with the closed Taj's 2016 take excluded, the remaining casinos have seen their wins increase by more than eight percent.
Latest Casino Stocks:
Retrieving stocks data...
Retrieving stocks data...
Retrieving stocks data...
Retrieving stocks data...
Retrieving stocks data...