Asian Casino Scandals in 2018: From the Philippines to Saipan, Wrong Kinds of Headlines Make the News
Posted on: December 28, 2018, 06:00h.
Last updated on: December 23, 2018, 03:44h.
Asia and the gaming industry go together like soba noodles and soy sauce. So too, apparently, do Asian casino operators and scandal: there was plenty to go around in 2018.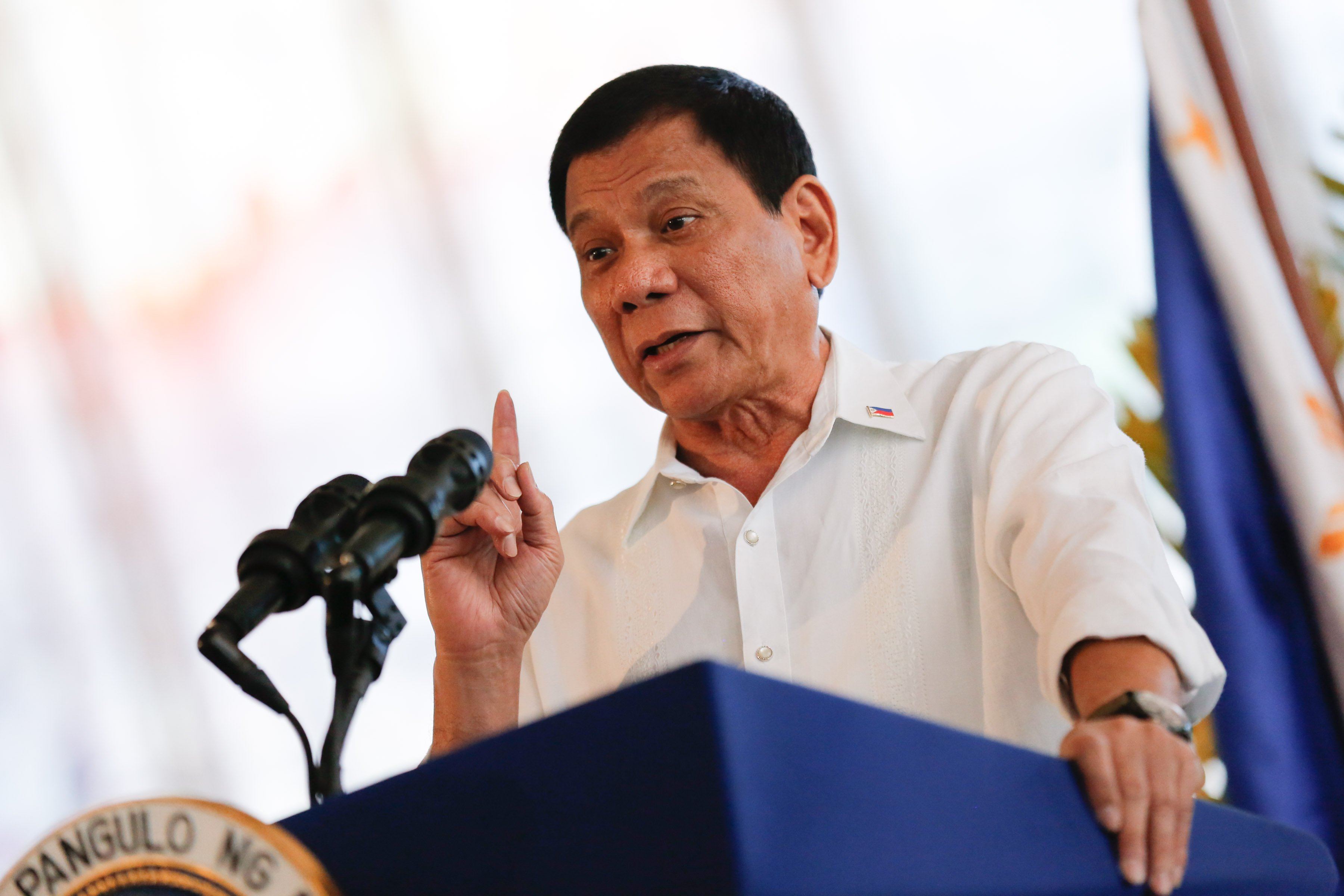 Galaxy's Quest
The Philippines' strongarm president Rodrigo Duterte was flexing his muscles over two proposed casino projects this year. Duterte has professed to "hate" casinos. But last year, he appeared happy to welcome representatives of Galaxy Entertainment and Landing International, offering his presidential blessing to their multibillion dollar investments in projects for Boracay Island and Entertainment City in Manila, respectively.
Making a marked turnaround this past April, Duterte ordered the shutdown of the paradise holiday destination Boracay Island for environmental cleanup, branding it a "cesspool."
The Philippines leader faced claims that his environmental concerns were a pretext to close the island so that Galaxy could build the casino free from scrutiny. Opposition politicians accused the president of having ties to Duterte on the project.
Landing in Hot Water
So Duterte developed an ingenious strategy of deflecting criticism by pointedly denying all knowledge of the project's existence, despite Galaxy having already received a provisional license to operate it.
There would be no casino, he insisted, and he would instead turn Boracay into a "land reform area for farmers."
Is the Boracay casino going ahead? Galaxy says it believes it is, and the government says it isn't.
Another project that definitely is not going ahead, according to the Philippine government, is Landing's $1.5 billion "NayonLanding" integrated resort in the Philippines' Entertainment City. This, despite reports in the Philippine Star that Landing has already started building it.
Landing broke ground on the project on August 8, the very day Duterte fired the entire board of the state-run Philippine partner on the project for "corruption." The president accused the company– Nayong Pilipino — of negotiating a land deal that was "grossly disadvantageous" to the government.
Chairman, Interpol Chief Go Missing
The mysterious disappearance of Landing's chairman and CEO, Dr. Yang Zhihui, happened to mesh with the groundbreaking ceremony: it was the last time he was seen in public.
By October, Landing was still denying all knowledge of its leader's whereabouts in a filing to the Hong Kong Stock Exchange. This was despite numerous reports that Yang had been arrested in Cambodia and extradited to China, where he was reportedly wanted for "corruption."
On October 2, Landing's stock crashed on the news that Hong Kong's securities regulator had frozen $1.3 billion-worth of assets of an unnamed chairman of a public company who was suspected of fraud.
The regulator said the company in question had reportedly lost contact with the chairman, who it added may be overseas or under investigation in China as a suspect in a corruption case.
According to Bloomberg, "at least" three company chairmen — including Yang — have gone missing from Hong Kong-listed Chinese firms this year alone, all of whom may have been caught up in Beijing's ongoing "anti-corruption" campaign.
Happily, Land resurfaced in late November, after three and a half months off radar.  In a brief filing to the Hong-Kong Stock Exchange, Landing explained its chairman had been "assisting the relevant department of the People's Republic of China with its investigation during the period of his absence" and had now "resumed his duties as Chairman of the Board."
Also reported as missing in September was Interpol chief Meng Hongwei: the first Chinese national to hold the prestigious global position. Chinese authorities later announced Meng had been detained by the new National Supervision Commission "anti-corruption" unit. Meng — who quickly "resigned" — is accused of accepting bribes and worse. He remains in detention.
Bad News, Back Wages
In February, a Bloomberg exposé of supposed financial improprieties between a controversial casino project on the Pacific island of Saipan and the its authorities sparked a defamation lawsuit.
Imperial Pacific — a company owned by Chinese mother-and-son junket operators Cui Lijie and Ji Xiaobo — has never operated a casino. Almost since its inception, the company's $550 million Imperial Palace, now under construction in Saipan, has been making news.
Following a worker death on the construction site, the project was raided by the FBI (Saipan is a US commonwealth). Agents uncovered widespread visa violations among the workers, most of whom had been shipped to the island from China.
Saipan may be one of the United States' most remote overseas territories, but it is still subject to federal laws. This year, several contractors were charged with labor violations — including importing and harboring illegal aliens — and ordered to pay millions in back wages.
Out on Some Limbs
It was nonstop drama for the Saipan project in 2018.
Bloomberg had previously reported that a temporary casino opened by Imperial Pacific in a sleepy shopping mall was exceeding the VIP transaction volumes of most major casinos in Macau — which it implied meant something suspicious was going on.
In February, Bloomberg sent its own crew to visit the island — and the local hospital — reporting "a grim catalog of broken bones, lacerations, puncture wounds, dislocated limbs, and eyes penetrated by flying metal" suffered by casino construction workers.
But the article's allegations of corrupt financial practices and claims that Imperial had used the island as a "back door to the US financial system" were a bridge too far for the developer and the island's government. Officials robustly denied the claims and Imperial Pacific executives sued for libel.
In May, Imperial's Saipan headquarters was reportedly raided once more by the FBI, although the company denied this.
Meanwhile, for all its reported VIP revenue, Imperial appeared to be struggling with financing for the project throughout 2018 and missed its August construction deadline. The island's government promptly granted the controversial project a two-year deadline extension.
Imperial blamed "labor shortages" for the delay.
Similar Guides On This Topic