Ocean Resort Casino Mystery Buyer Still Unknown
Posted on: January 21, 2019, 10:14h.
Last updated on: January 21, 2019, 10:14h.
The Ocean Resort Casino in Atlantic City was sold more than a week ago, but the buyer still hasn't been publicly revealed.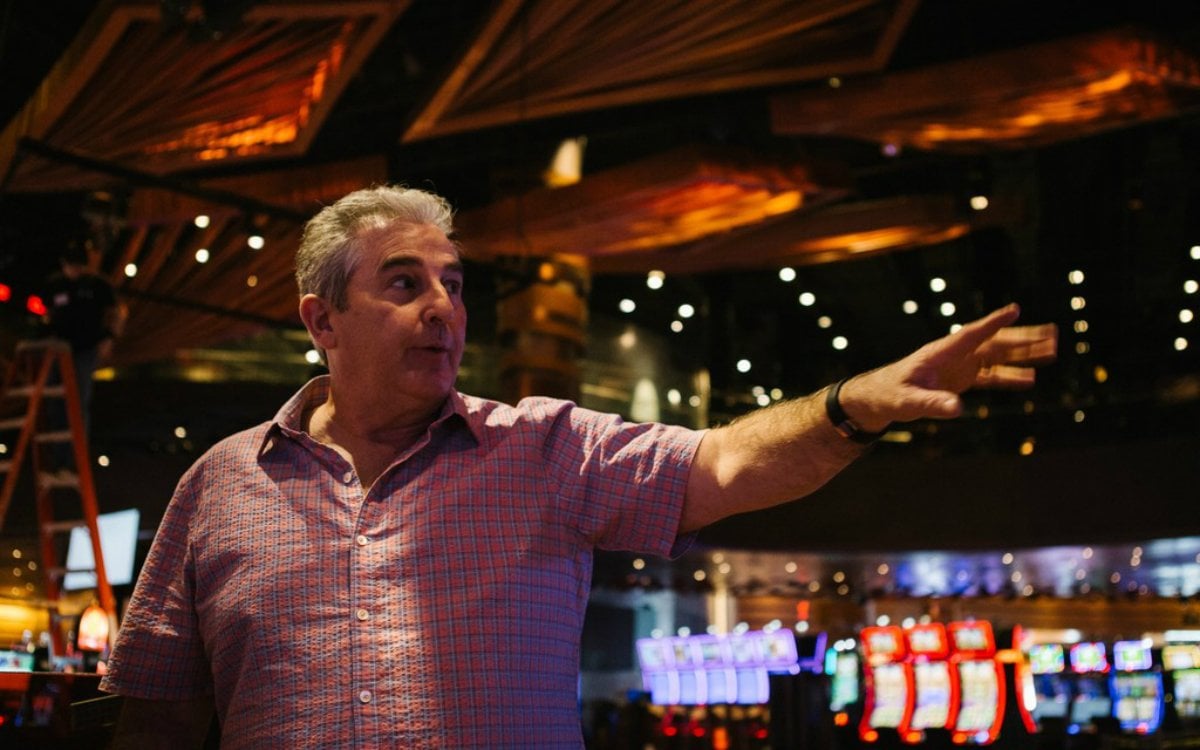 Present owner Bruce Deifik announced he was selling the Boardwalk casino resort less than six months after he opened the former Revel under its new identity. The property, which cost $2.4 billion to construct but closed in 2014 just a little more than two years after opening, has been a financial nightmare.
Casino data from the New Jersey Division of Gaming Enforcement (DGE) shows that the Ocean Resort Casino is controlling just 5.6 percent of Atlantic City's gaming industry.
Deifik's team projected that the property would net over $384 million in gross gambling revenue in its first full year. DGE records reveal that the casino won $101.1 million from its June opening through the end of 2018.
Of the nine casinos in Atlantic City, Ocean Resort won the fewest gaming dollars last month at $14 million. Borgata was the top earner with more than $62.6 million.
Revel-Ocean Resort History
Ocean Resort has a history of keeping the public in the dark when it comes to ownership. Glenn Straub, the Florida-based real estate developer who acquired the bankrupt Revel in April of 2015 for $82 million, consistently tried to keep the media from knowing the property's business dealings.
Even after an "arrangement of sale" was filed with the Atlantic County Clerk's Office, Straub stated, "People can file anything. I've never talked to them." The purchaser was listed as Integrated Properties, a company owned by Deifik.
The Colorado-based developer reportedly never even visited Revel before buying it for $229 million. JPMorgan helped finance the deal to the tune of $163 million.
Deifik is accused of failing to live up to his legal fiscal responsibilities by plaintiff Joseph Morrissey, the former nightclub manager of Ocean Resort. In a lawsuit, Morrissey alleges that he's owed $10 million in damages, and adds that Deifik acted inappropriately with female workers.
A female employee at HQ Club approached Mr. Morrissey informing him that she was uncomfortable with Defendant Deifik routinely asking her and her friends to come see the great view from his presidential suite," the lawsuit reads. "The female employee felt uncomfortable with the long and heavy hugs extended by the married Deifik."
Deifik said during his Atlantic City departure announcement, "My family and I want to thank the 3,000-plus employees at Ocean for their tireless work to bring our property to life and put it on track to become the best gaming property in New Jersey."
Nameless Buyer
Deifik says the new owners – if approved by the DGE – plan to spend $70 million in upgrading the resort. But who will make that investment remains unknown.
That won't last much longer, however, as the New Jersey Casino Control Commission and DGE will need to review the buyer's gaming license application.
"There's nothing to prevent Ocean or the acquiring person or entity to announce beforehand," gaming consultant Dan Heneghan told the Press of Atlantic City. "It's their choice. There's not a requirement that they make a big announcement."