Reno Convention and Visitors Authority CEO Phil DeLone Under Investigation of Alleged Misconduct
Posted on: February 4, 2020, 07:58h.
Last updated on: February 4, 2020, 08:51h.
Reno-Sparks Convention and Visitors Authority CEO Phil DeLone is under investigation on allegations of misconduct, the agency said last week.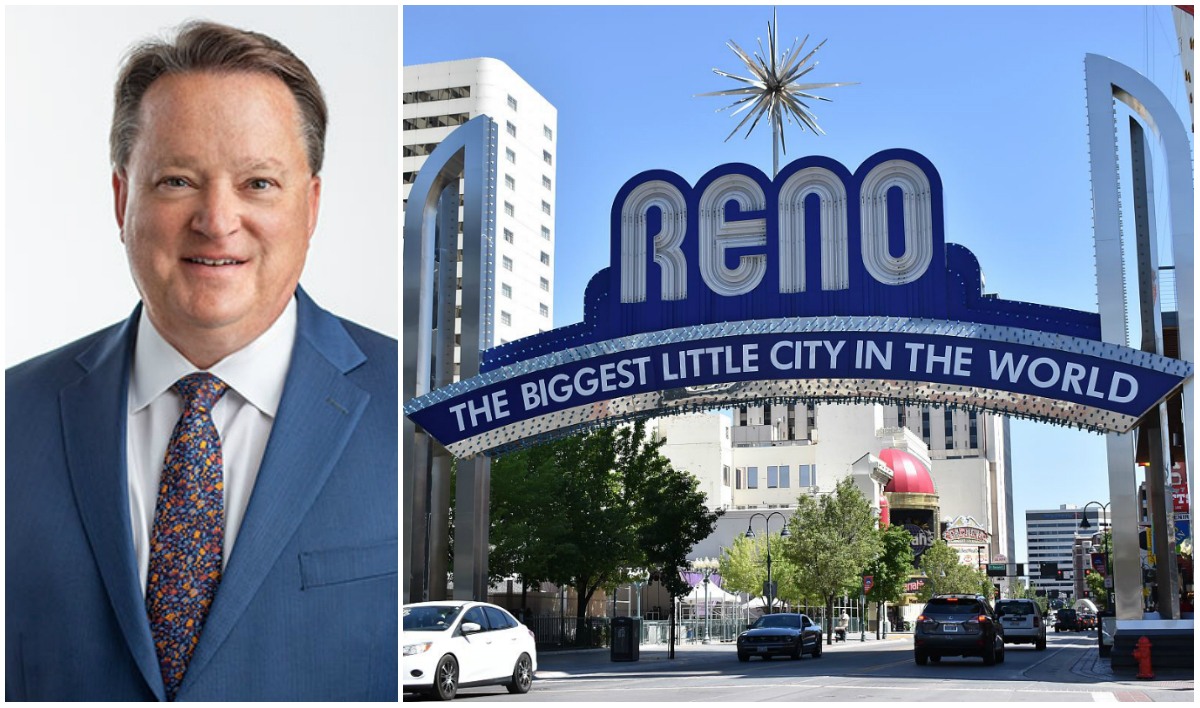 Responding to a request submitted by the Reno Gazette Journal, RSCVA attorney Benjamin Kennedy confirmed that DeLone is the subject of an investigation. He did not provide specifics on the allegations of misconduct.
In regard to your request for a copy of any complaint regarding Mr. DeLone's conduct and behavior, we believe there may exist informal written documents responsive to your request, but that such records are currently exempt from disclosure pursuant to Nevada law," Kennedy told the media outlet.
Sources close to the matter tell Joe Hart of KRNV, the NBC local affiliate in Reno, that the investigation allegedly revolves around sexual harassment complaints.
DeLone was hired to the position of chief executive in November of 2016. He was awarded a $110,000 bonus last year after the RSCVA credited him with improving the agency and landing marquee conventions. DeLone's annual base salary is $288,750.
Public Embarrassments
The confirmation of the RSCVA investigation means Nevada's two largest visitor and convention agencies are now engulfed in scandal.
Last September, Rossi Ralenkotter, the former CEO of the Las Vegas Convention and Visitors Authority (LVCVA), was charged with two felony counts for his alleged involvement in the improper use of $90,000 worth of Southwest Airlines gift cards.
Ralenkotter was CEO of the agency from 2004 through August 2018. State prosecutors brought a complaint against him on allegations of theft and misconduct of a public officer.
Investigators say Ralenkotter, Brig Lawson, the former director of business at the LVCVA, and Cathy Tull, the agency's former chief marketing officer, purchased $90,000 worth of airline gift cards with tax money, but used the credits predominantly for personal travel. Prosecutors assert Lawson convinced Southwest marketing executive Eric Woodson to disguise the cards as promotions handed to the LVCVA. In exchange, Woodson was wined and dined in Las Vegas with free concerts, dinners, and hotel rooms.
Ralenkotter has denied any wrongdoing. The case is set to continue in May when a judge will decide whether the matter will head to trial.
Agency Benefits
The Ralenkotter scandal isn't the only black eye on the LVCVA. In 2017, the Las Vegas Review-Journal exposed seemingly excessive spending. The agency spent $700,000 on alcohol and $85,000 on adult entertainment over a three-year period.
Agency officials claim it's value received, as part of the process of keeping marquee conventions coming to town is wooing the brass who are responsible for coordinating the events.
In 2017, Ralenkotter's final full year as LVCVA chief executive, his pay and benefits totaled $862,953. DeLone's full-year 2018 compensation totaled $431,065.
By comparison, the governor of Nevada receives less than $200,000 annually. The president of the United States is paid $400,000 a year.
The mission of both agencies is to promote their respective areas as premier business and leisure destinations. The LVCVA 2020 fiscal year budget is $358.2 million. The RSCVA operates on a much slimmer budget, roughly $50 million.
Visitor volume increased one percent in Las Vegas last year, with 42.5 million people coming to town. Convention attendance increased 2.3 percent.
Visitor volume and convention business has been increasing steadily in Reno-Sparks over the last five years. Roughly five million visitors traveled to Reno last year, and occupied room stays totaled 3.6 million nights.