Convicted Felon Shoots Self with 'Ghost Gun' at Cosmopolitan Las Vegas
Posted on: February 23, 2023, 01:43h.
Last updated on: February 23, 2023, 02:04h.
A convicted felon accidentally shot himself on the Cosmopolitan's casino floor on the Las Vegas Strip, KLAS-TV reported first on Thursday morning. Ronnie Delouth, 30, was rushed to UMC hospital with a gunshot wound to the leg, according to the report, after he tried hiding his gun under a slot machine.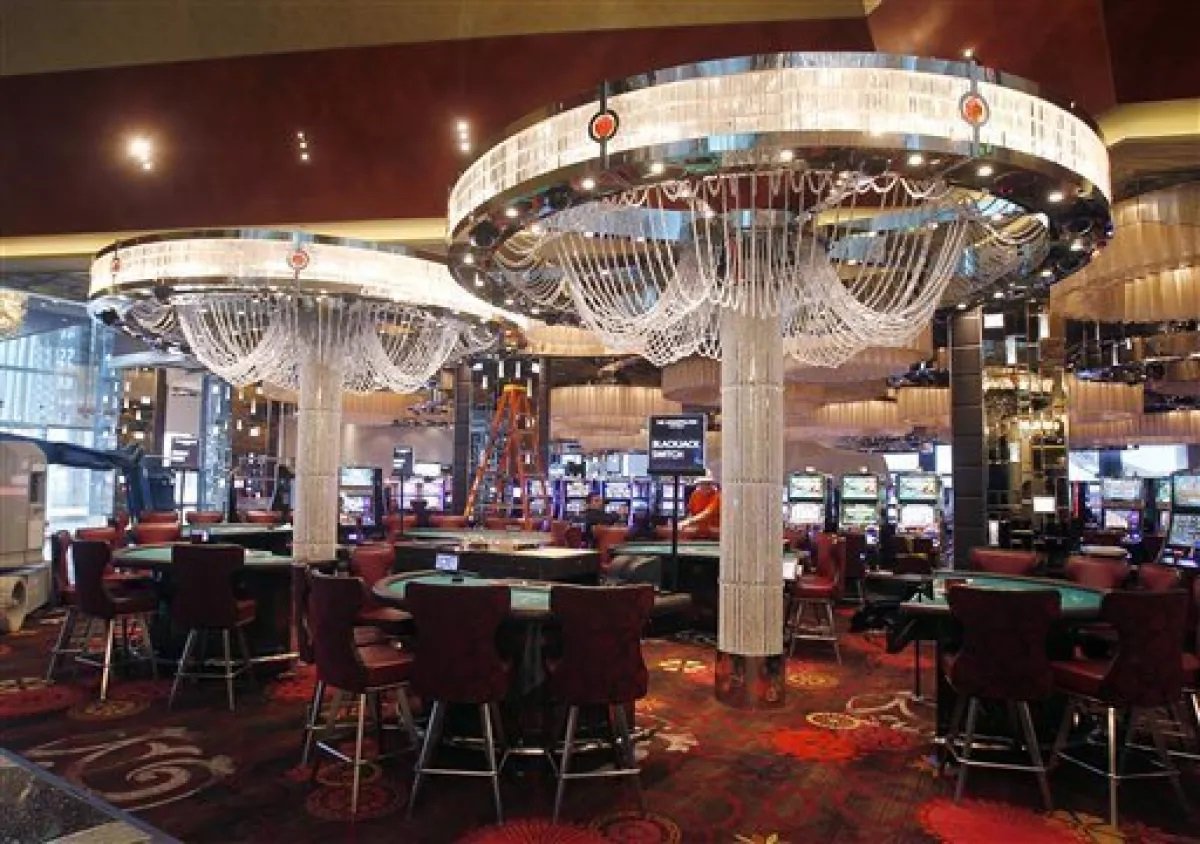 The incident happened at 5:45 a.m. on Tuesday, February 21, and was uncovered by KLAS during a routine examination of police reports.
Delouth had more reason than the average accidental self-inflicted gunshot victim to want to hide the evidence. As a three-time convicted felon, he's prohibited from owning or possessing a gun. According to the report, his previous convictions include possession of a weapon, burglary, and attempted robbery.
The weapon Delouth brought into the Cosmopolitan was a homemade firearm known as a "ghost gun." The use of ghost guns — which lack serial numbers so as to be untraceable — has exploded in recent years. They were used in 1,600 crime scenes in 2017 and nearly 20K in 2021, according to the Bureau of Alcohol, Tobacco, Firearms and Explosives.
Delouth was booked in absentia, since he was still in the hospital as of Wednesday, on suspicion of carrying a concealed weapon without a permit and possessing a gun by a prohibited person. His first court appearance is scheduled for February 28.
Records also revealed a bench warrant issued for Delouth's arrest on an unrelated petit larceny charge, KLAS reported.
Hotel security officers noticed Delouth falling to the ground while walking through the casino by himself, according to KLAS. At that point, surveillance video showed him removing the weapon from his waistband, tossing it under a slot machine, and crawling away.
Detectives later located the gun and a bullet on the casino floor.
Guns Inside Casinos
Last month, Michael James Robinson, 40, died by suicide at the Rio in Las Vegas. He was found in a casino restroom, his body lying next to an AR-15-style rifle, and the suitcase and bag in which he apparently concealed the rifle's disassembled parts.
It wasn't clear if Robinson ever intended to use the assault rifle on anyone other than himself.
That situation, and this week's, raise questions about how casino security can best neutralize the threat posed by firearms brought onto their properties for nefarious purposes. It's the same question raised after the Route 91 Harvest festival shooting in which a gunman brought more than a dozen assault rifles into his room at Mandalay Bay. He used the weapons to kill 60 people and injure hundreds on Oct. 1, 2017.
It's perfectly legal (according to NRS 202.350) to carry concealed weapons into all Nevada casinos, though casinos are private property whose staff may legally ask gun carriers to leave the premises with their weapons. Patrons who refuse such requests could face misdemeanor charges of trespass with penalties of up to six months in jail and a fine of up to $1,000.