Raynham Park Caesars Sportsbook Targeting Late Summer Kickoff Ahead of NFL
Posted on: June 13, 2023, 01:28h.
Last updated on: June 13, 2023, 01:37h.
Raynham Park officials presented their plans on Monday for a sportsbook at the former greyhound racetrack that continues to operate as a pari-mutuel facility that simulcasts live horse and dog races from around the country.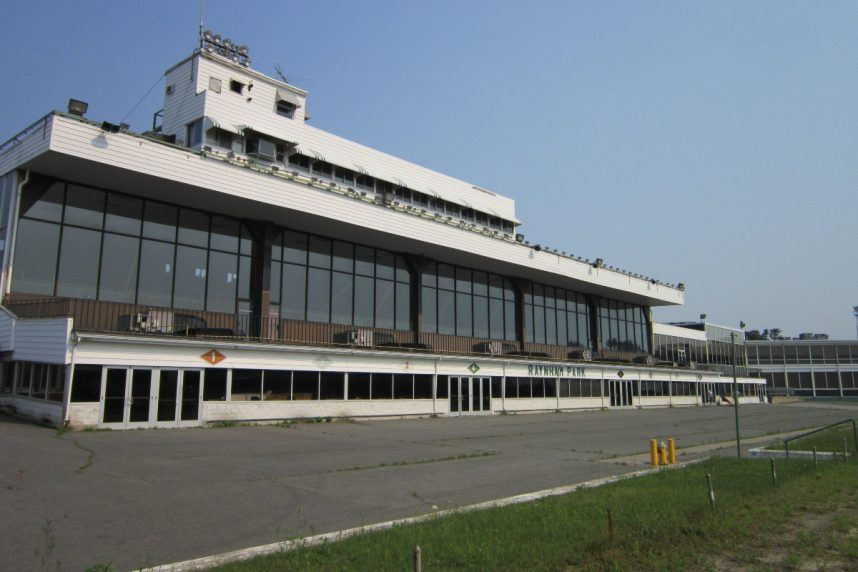 Massachusetts' sports betting law created opportunities for pari-mutuel facilities to operate retail sportsbooks. The Category 2 sports wagering licenses come with a $200K nonrefundable application fee, money that is used to cover the state's regulatory costs in reviewing an application and performing background checks on the company and its key executives and stakeholders.
Should the Massachusetts Gaming Commission (MGC) find Raynham Park suitable for a Cat. 2 sports wagering license, the permit would cost $5 million for a five-year duration.
Sportsbook licenses are renewable at $5 million every five years. Retail sports betting revenue is also subject to a 15% tax.
MGC Vote Forthcoming
Raynham Park partnered with Caesars Sportsbook in January to bring sports betting to the former racetrack. Raynham Park is owned by the Carney family, which hopes to reignite the facility via gambling on professional and most college sports.
George Carney and his son Chris have already begun construction on their "mega-sportsbook." The 30,000-square-foot project is to include self-service wagering kiosks, a staffed betting counter, a video display wall, dozens of televisions, and food and beverage options. The facility is to accommodate up to 2,000 people at a time, which would make it one of the largest sportsbooks in the US.
Raynham is located in Bristol County approximately 30 miles south of Boston. The track is just a short drive from Foxboro where the NFL's New England Patriots play their home games.
The Carneys told state regulators that construction of the Caesars Sportsbook is on pace to be ready for bettors sometime in August. The goal, the owners say, is to have the sportsbook up and running ahead of the NFL and college football seasons.
The Caesars Sportsbook at Raynham Park is projected to cost almost $30 million.
The MGC discussed the project for about six hours during Monday's meeting but didn't vote on issuing the venue a sportsbook license. Raynham Park is hopeful of soon securing a temporary sports betting concession that will allow the facility to begin taking bets, including futures action on the NFL.
Massachusetts' sports betting law allows retail sportsbooks to seek temporary wagering privileges for an interim venue while their permanent properties are constructed. Temporary sports betting licenses cost $1 million, but that money is later applied to the $5 million Cat. 2 costs.
Delayed Consideration
Raynham Park and Caesars Sportsbook submitted their Category 2 sports wagering application in January soon after publicly confirming their partnership. The MGC delayed reviewing the application until it allowed mobile sportsbooks to launch in the commonwealth.
Online sportsbooks were given the go-ahead by the state gaming agency in March. The agency then tended to other regulatory matters, including amending how sportsbooks can and cannot market their sports betting businesses.
The MGC also reworked its rules on how sportsbooks and affiliates work to increase sports betting participation. Under the state's latest rules, sportsbooks aren't allowed to share revenue with affiliates for directing patrons their way.
But sportsbooks can pay affiliate sites a flat cost-per-acquisition commission.