Rapper Drake Drops $200K Gambling at Hard Rock Atlantic City After Sold Out Gig
Posted on: September 19, 2018, 08:35h.
Last updated on: September 19, 2018, 08:39h.
Superstar rap artist Drake lost almost $200,000 gambling at the Hard Rock Casino in Atlantic City early Sunday morning, according to sources on the scene.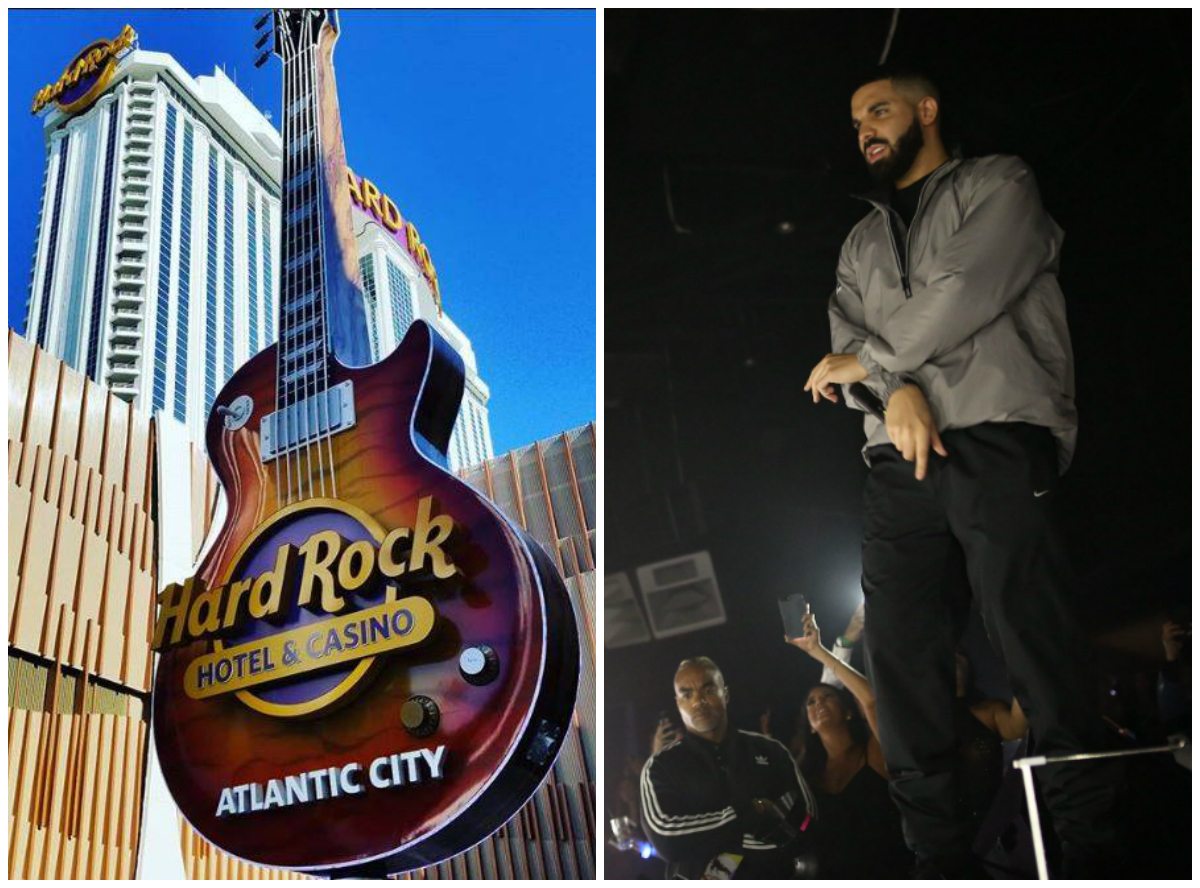 After performing a sold-out show in Philadelphia at the Wells Fargo Center in part of his Aubrey & the Three Migos Tour, Drake and his entourage made the short commute to Atlantic City to play a five-track set at the Daer Nightclub inside Hard Rock. Though doors opened at 10 pm ET Saturday night for ticketholders who paid $75 each, Drake didn't go on stage until 3 am Sunday.
Following the conclusion of his second show that night/morning, Drake felt an urge to gamble, and the Hard Rock was more than willing to accommodate the superstar. A private high roller room was opened for the rapper and his entourage, and sources tell the New York Post's Page Six that when the gambling was finally over, the A-lister was down nearly $200,000.
The tabloid didn't report on which table game Drake donated his earnings to.
No Gain No Pain
Dropping $200,000 gambling in a night would ruin the lives of many (most) American families, but for Drake, it's a far cry from constituting any sort of problem. In fact, despite losing more than three times the annual US median household income, Drake likely still made more money than he dropped.
The rapper is said to make more than $500,000 per concert stop, and Forbes reports that his estimated income totaled $94 million last year. And he's been making big bucks for many years. He played a bar mitzvah in 2011 for $250,000, and now charges over $300,000 for private shows.
Rappers and Gambling
Casinos seem to align perfectly with rap, a world that's obsessed with six-figure cars, expensive drinks, and women: lots and lots of them. Many of the industry's most high-profile names have been known to enjoy placing money on the felt.
No name is bigger than Jay-Z, a mogul who enjoys both blackjack and poker. He frequents casinos while in the UK, and is said to have once lost $500,000 in a single high-stakes poker hand in Las Vegas.
Rapper 50 Cent also enjoys gambling, and rapped in his 2007 "What Do You Got?" track featuring Eminem, "I got a gambling problem / I bet you I'mma be back bustin' / I lost money when I bet on Roy / Won money when I bet on Floyd"
The sports betting references are to boxers Roy Jones Jr. and Floyd Mayweather. 50's frequent track mate Eminem isn't as inclined to gamble, but did cause plenty of controversy in Las Vegas recently after he released a song relating himself to the October 1 gunman.
Finally, in typical Snoop Dogg fashion, the rap legend in 2013 bet a friend one pound of marijuana on the Mayweather vs. Canelo Alvarez fight. Snoop won, and posted a photo of himself with the weed on Instagram.