Queen Baton Rouge in Louisiana Opens Land-Based Casino Following $85M Overhaul
Posted on: August 25, 2023, 12:23h.
Last updated on: August 27, 2023, 12:06h.
The Queen Baton Rouge is officially open following an $85 million overhaul that brought the casino ashore and expanded the gaming space.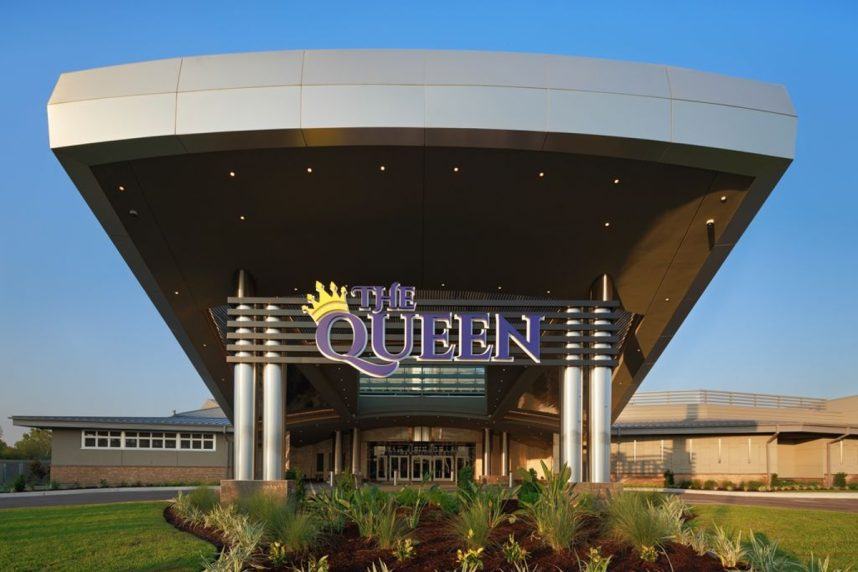 Formerly Hollywood Casino Baton Rouge, Illinois-based gaming firm CQ Holding Company acquired the Louisiana riverboat in 2021 from Penn Entertainment for $28.2 million. CQ then announced a major overhaul of the casino.
The two-year, $85 million project included bringing the casino inland with a larger gaming area. The new casino spans over 100,000 square feet, making it significantly larger than the former 66,000-square-foot boat. The casino features over 700 slot machines, 18 table games, and a DraftKings Sportsbook.
The casino doesn't offer an on-site hotel, but the $85 million investment did bring new restaurants and bars to the destination. Among the expanded F&B offerings is Big Chicken, a fast-casual concept specializing in Louisiana fried chicken. Shaquille O'Neal, an LSU grad, is a co-founder of the chain.
The Queen Baton Rouge also offers 6,000 square feet of meeting and event space.
Along with Queen Baton Rouge, CQ Holding Company owns and operates the Belle of Baton Rouge. The company's portfolio additionally includes Casino Queen Marquette in Iowa and DraftKings at Casino Queen in East St. Louis, Il.
Queen's Big Bet
Before the renovation, Hollywood Casino Baton Rouge was a relatively minor player in the Louisiana riverboat gaming industry.
During the state's 2018-19 fiscal year, Hollywood generated gross gaming revenue of just $55 million. Golden Nugget Lake Charles topped the list at $319.6 million. In Baton Rouge, the locale was controlled by L'Auberge, which won $148 million off players that year.
CQ's investment comes amid a slide in statewide gaming revenues. Casino.org reported this week that gross gaming revenue has declined year over year in each of the previous six months.
But the state capital casino is opening just in time for the kickoff of the college football season. LSU begins the season ranked fifth in the AP Top 25 preseason poll. Tigers games regularly attract over 100K fans to Baton Rouge on Saturdays throughout the season.
Because of crime in Baton Rouge, many LSU fans refrain from venturing downtown. Queen Baton Rouge General Manager Matthew Shehadi hopes to change that.
"We've provided a fun, exciting, safe environment and completely redid the parking lot, lighting, and security. We just want people to come down, have fun, and feel safe," said Shehadi.
"The Hollywood is out. The Queen Baton Rouge is in. It's an $85 million renovation. It's absolutely stunning," he added.
Baton Rouge Crime
A silver lining of the COVID-19 pandemic was that the coronavirus resulted in reduced crime in the Louisiana capital. US News & World Report's "Best Places" says Baton Rouge today has a lower crime rate than similarly sized metro areas.
NeighborhoodScout, an online database of US neighborhood analytics, says people in Baton Rouge remain likelier to be a victim of a violent crime than residents in the rest of Louisiana. The website reports that a person in Baton Rouge has a one in 84 chance of becoming a violent crime victim. Statewide, the chances are just one in 147.