Purdue Follows St. Josephs, Bans Students, Staff from Betting on Its Sports Teams
Posted on: October 10, 2019, 12:09h.
Last updated on: October 10, 2019, 12:49h.
Following on the heels of a similar decision by St. Joseph's University, the Purdue University Board of Trustees approved a measure Thursday that bans its faculty, staff, and non-athlete students at the Indiana school from betting on contests involving the school's sports teams, players, and coaches.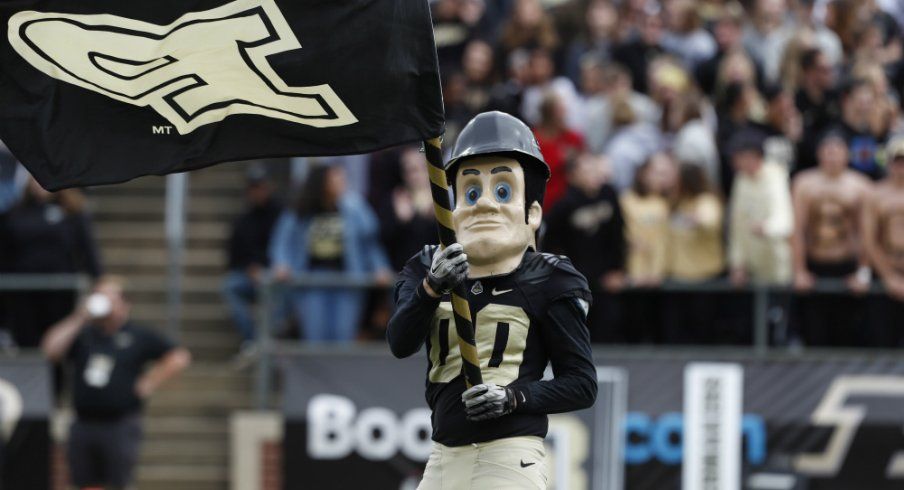 A statement from the West Lafayette school indicates officials drafted the policy after faculty members and its athletics department recommended it. It comes nearly six weeks after Indiana became the 13th state to allow legal sports betting in the state.
The closest retail sportsbook to Purdue's main campus is in downtown Indianapolis, more than an hour away. However, a week ago, Indiana's first two mobile sportsbooks became active. That made it a lot easier for anyone not near a casino, racino, or off-track betting parlor to place a bet. Indiana also allows individuals to establish accounts online instead of requiring them to visit a retail sportsbook first.
Based on its language, the measure would apply for more than just contests involving the Boilermakers teams. If an individual Purdue player or coach was involved on a national team playing in the Olympics or an international or world championship event, the sports betting ban would be in effect there, too.
Faculty and staff found to violate the ban could lose their jobs at the public university. The ban also applies to the school's satellite locations across the state, as well as its online and global campuses.
"The vice provost for student life and the dean of students will work with the Office of Student Rights and Responsibilities and the (Executive Policy Review Group) to develop sanctioning guidelines for non-athlete students who are found to be in violation of this policy," the Purdue statement read.
St. Joseph's Takes Action
Last month, St. Joseph's University, a private Catholic school based in Philadelphia, published its ban. Like Purdue, St. Joe's prohibits all students, as well as faculty and staff, from making bets involving any team, individual, or event associated with the school. In addition, contractors and their employees working for the school's athletic department are also included in the ban.
In a statement to Casino.org, the university said it acted because sports betting is now legal in the three states in the Philadelphia metropolitan area: Pennsylvania, New Jersey, and Delaware.
The sports wagering policy reflects Saint Joseph's University's commitment to fostering a strong community that encourages all members to support one another in achieving personal, academic and spiritual growth," the school said. "Wagering on the performance of Saint Joseph's student-athletes and coaches runs contrary to our values and sense of community."
While the policy is posted in the school's student handbook, it's listed as just an interim policy. The school plans to host a meeting on sports betting on Oct. 22.
"As this is a new policy, we're open to feedback, and look forward to hosting an open forum for students, faculty, and staff later this month," the school said.
Measures Beyond NCAA Rules
NCAA guidelines already prohibit student-athletes from betting on any sporting event, including professional games. In addition, athletic department staff and any other university personnel involved in athletics – such as the school's president – are also banned from making sports wagers.
In July, the NCAA placed UNC Greensboro on probation for three years after an investigation revealed two former athletics staffers, including a former women's basketball assistant coach, placed bets on the school's men's basketball team.
That assistant coach, Phil Collins, received a 15-year show cause order as a result, one of the harshest penalties the organization has dealt. The show cause order means schools could face sanctions for either retaining or hiring that individual, and penalties could escalate if that person was found to commit additional violations while the order was in effect.