Profits and Revenues Both Down for Las Vegas Sands
Posted on: April 23, 2015, 01:13h.
Last updated on: April 23, 2015, 01:13h.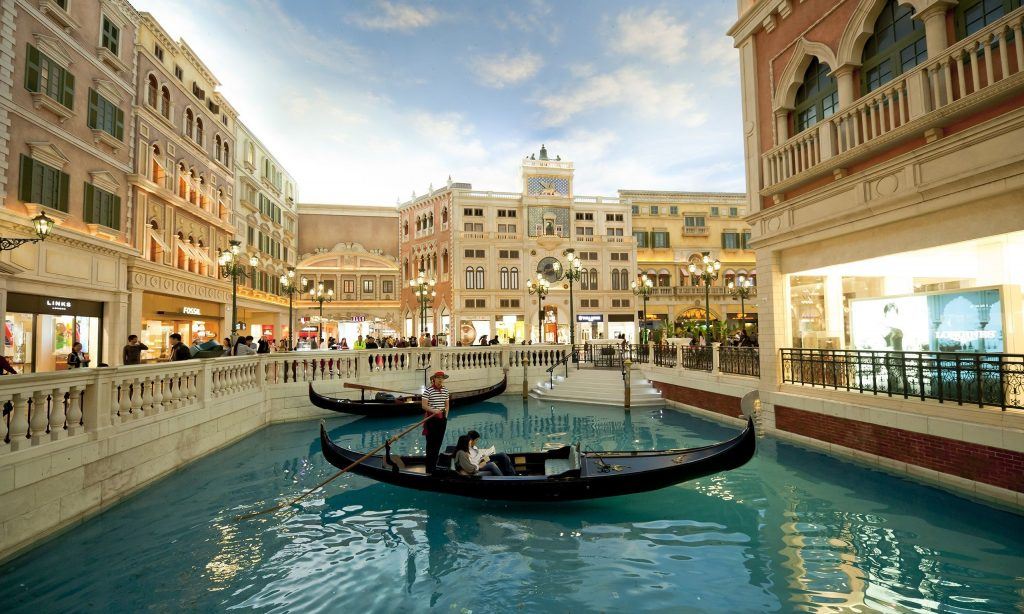 The Las Vegas Sands Corp. has been a major thorn in the sides of those who want to see online gambling regulated in the United States.
So it may come as some consolation to supporters of Internet gaming that the company seems to be struggling right now, even if that has little to do with their position on that issue.
The Sands announced on Wednesday that its first quarter revenues for 2015 were down nearly 25 percent compared to a year earlier, coming in at $3.01 billion compared to $4.01 billion a year earlier.
Net income was down event more substantially: last year the first quarter generated $776 million in profits, down 34 percent to $511.9 million this year.
These numbers came up just a bit short of what analysts were expecting, with the consensus prediction being around $3.2 billion in revenues for the quarter.
Macau Struggles Result in Disappointing Revenues
The big driver for the downturn was Macau, where revenues have dropped substantially for all operators over the last year.
The combination of a crackdown on corruption that has cut the flow of cash from mainland China, along with labor unrest and smoking bans, have significantly cut into the profits of all casinos in the territory.
"The operating environment in Macau, particularly in the high-end gaming segments, remained challenging during the quarter," said Sands Chairman and CEO Sheldon Adelson. "I know you're all waiting for me to predict if we've reach the bottom in Macau. It's very difficult to make predictions, particularly about the future."
According to Adelson, there's no sense of panic because of the drop: he says the company will still be "staying the course" going forward. That likely means looking into new development opportunities, such as possibilities in markets like Japan and South Korea.
Adelson also said that outside of Macau, the company's results were solid: after all, the Sands still made a solid profit for the quarter, and was able to return dividends to their shareholders, even if they were down from last year.
The situation in Macau has deteriorated for casino operators since last summer, when the Chinese government announced a crackdown on money laundering and corrupt officials who were either directly spending money in Macau or were looking the other way as junket operators helped VIP clients get money off of the mainland for use in the casinos.
VIP Business Down, But Sands Looking Toward Future
Those measures severely cut into the VIP business that powered the tremendous growth in Macau over the past decade. The casinos have tried to adjust, attracting more mass market customers and building family-friendly attractions to diversify their offerings.
But it will be hard to say how well these measures are working until later this year, when 2015 revenues can be compared to those of last year after the crackdown had begun.
According to some reports, Las Vegas Sands may be among the companies best positioned to make these adjustments. The company has already been working to rebrand their casinos in Macau as Las Vegas-style resorts, complete with retail shopping and other amenities.
Former soccer legend David Beckham has even signed on to be the face of the Venetian Macau's advertising campaign, another move that may help give the casino wider appeal to the masses.