Prince Harry, Meghan Catch Katy Perry's Final Vegas Gig
Posted on: November 5, 2023, 03:01h.
Last updated on: November 6, 2023, 09:57h.
Prince Harry and his wife, Meghan Markle, shocked onlookers Saturday night when they caught the finale of Katy Perry's "Play" residency at Resorts World Theatre in Las Vegas.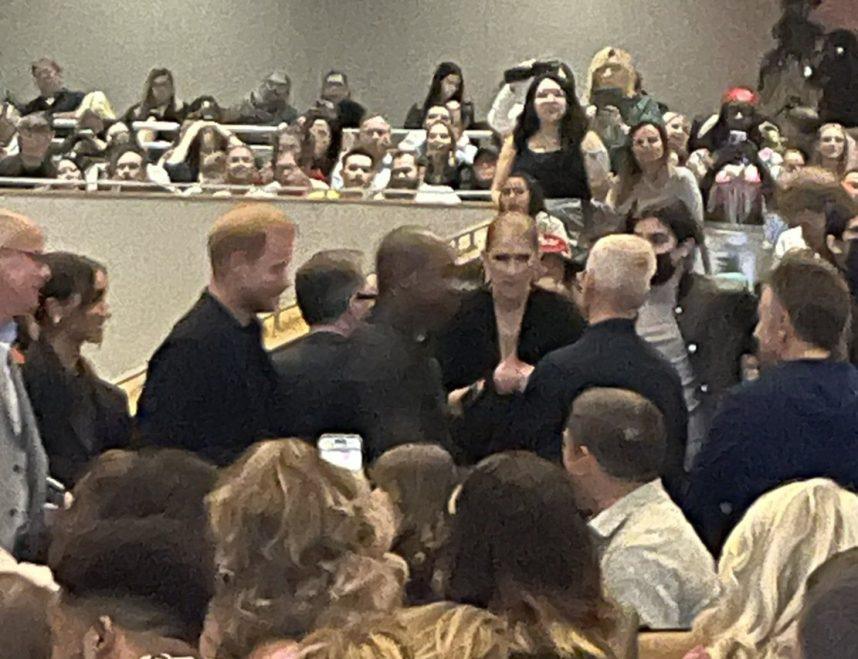 The Duke and Duchess of Sussex befriended Perry and her fiancé, actor Orlando Bloom, after they became neighbors in Montecito, Calif. in 2020, according to People.
The magazine reported that Bloom warns the pair whenever photographers are nearby.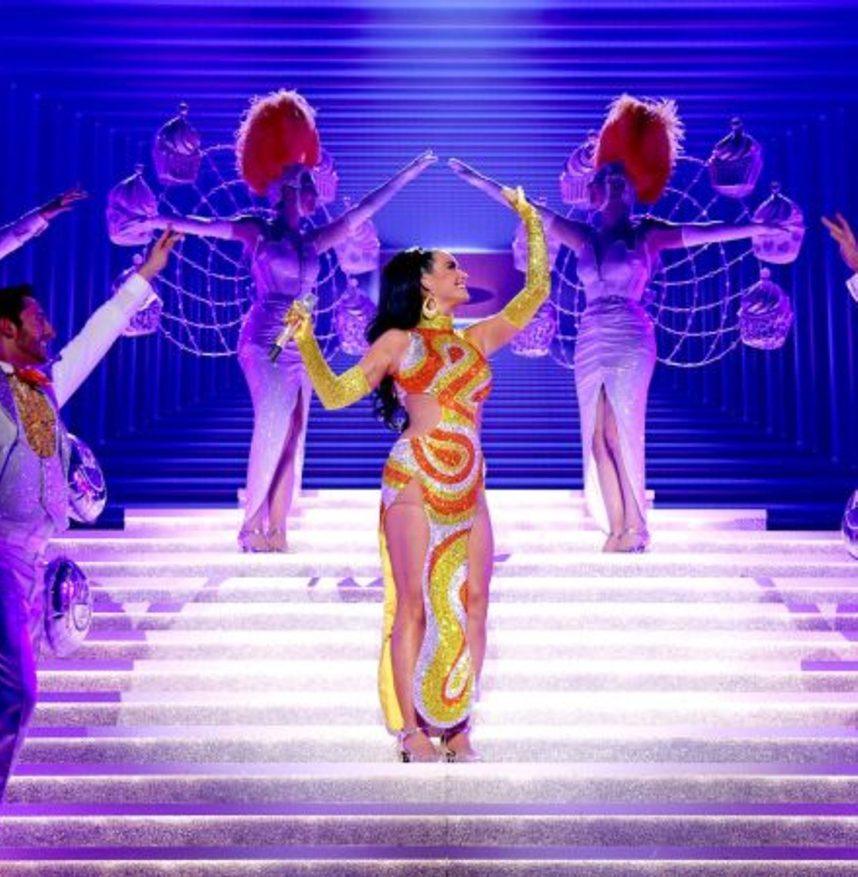 This friendship may seem counterintuitive, considering that Perry performed in May at the coronation of Harry's estranged father, Britain's King Charles III. However, liking Katy Perry is an apparently forgivable offense all around.
Closer Look
If you look closely at the Twitter photo above, you'll spot someone familiar with three people to Harry's right. The former royal highnesses are two of the only people on Earth whose appearance in a Vegas crowd could overshadow Celine Dion's.
Perry's show marks only the second time that Dion, 55, has been seen in public since revealing her diagnosis of Stiff Person's Syndrome in December 2022.
This rare and progressive neurological disorder is marked by stiff muscles that spasm painfully and uncontrollably when triggered by noise and emotional distress.
"Unfortunately, the spasms affect every aspect of my daily life, sometimes causing difficulties when I walk and not allowing me to use my vocal cords to sing the way I'm used to," Dion said in a tearful video announcing her diagnosis.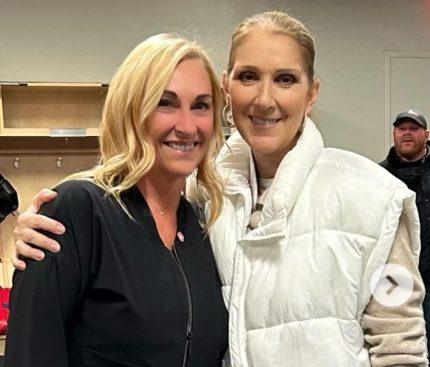 Dion's first public outing since the revelation was at a Vegas Golden Knights hockey game Monday night at T-Mobile Arena.
Celine Dion Comeback Rumors
The fact that Dion attended Perry's final show, and was reportedly dancing throughout, is significant because Dion's originally scheduled residency was replaced at Resorts World Theatre by Perry's.
Could Dion be signaling that her health has improved enough for her to finally mount that Resorts World residency?
Though there is no known cure for Stiff Person's Syndrome, Dion said in a statement on May 26, 2023, that she's "working really hard to build back my strength," suggesting that she is fighting the disorder and that it's possible to win temporary battles against it.
Officials from AEG Presents, which books Resorts World, have previously stated with confidence that Dion will recover enough to perform in that theater in 2024.
Most Read