Prestigious Journalism Award Recognizes Slain Las Vegas Reporter
Posted on: August 1, 2023, 11:53h.
Last updated on: August 1, 2023, 02:44h.
Jeff German, the Las Vegas investigative journalist murdered last September, was announced on Wednesday as one of two recipients of the 2023 President's Award from the National Press Club.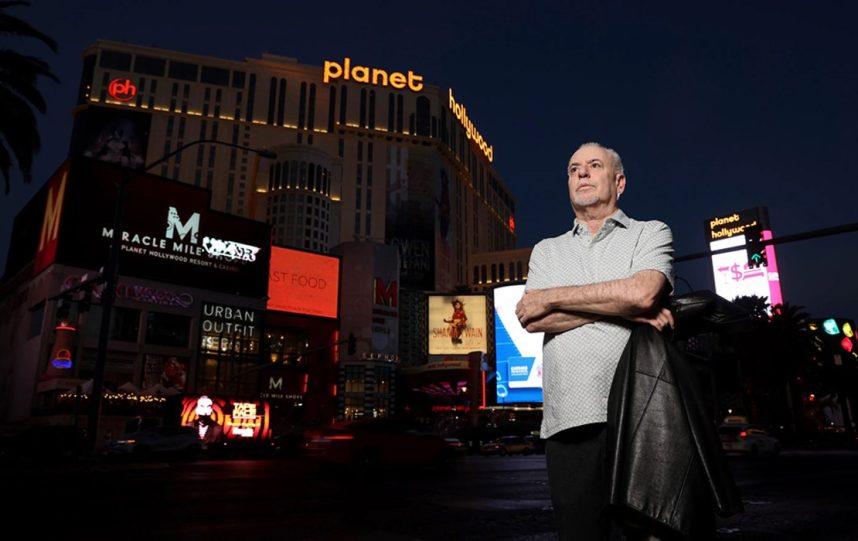 "German's career covering crime in Las Vegas spanned four decades and he was well known for his outstanding investigative work," said Eileen O'Reilly, president of the National Press Club, in a statement. "His loss was felt across the profession, across the region, and in many a newsroom. Violence against journalists is on the rise: online, on the phone, and in person. Murder, however, is still relatively rare. Yet, we have seen it now in Annapolis, Las Vegas, and Orlando."
Robert Telles, a former Clark County public administrator, is accused of stabbing German seven times outside his home on Sept. 2, 2022, resulting in his death.
German, 69, who covered public corruption, previously exposed complaints about Telles' workplace misconduct from current and former staffers. This included allegations of a hostile work environment and an alleged "inappropriate relationship" Telles had with a subordinate.
Investigators said DNA found under German's fingernails matched samples taken from Telles, which led to his arrest. His trial is scheduled for November 6. He faces life in prison.
The prosecution of these crimes is important as it helps establish in the minds of the public the true risk journalists face and the need for greater protection, which begins with improved public rhetoric, respect, and security," O'Reilly said. "We hope in recognizing Jeff and highlighting his story we are helping to find ways forward for the profession and the community it serves.
The award will be accepted by Review-Journal Executive Editor Glenn Cook during the awards dinner on August 30.
The other honoree will be journalist Lizzie Johnson of the Washington Post, who picked up the ball on German's unfinished investigation into a Ponzi scheme targeting Mormon communities.
"The idea that Jeff's journalism would endure beyond his death is profoundly moving and hopefully a kind of deterrent to bad actors who think that a journalist's work can be silenced by their murder," O'Reilly said in her statement. "We look forward to honoring Lizzie and Jeff on August 30."