President Donald Trump Launches 2020 Campaign, Las Vegas Casino Tycoons Expected to Assist
Posted on: June 18, 2019, 07:53h.
Last updated on: June 18, 2019, 07:53h.
President Donald Trump will formally announce his re-election campaign today in Orlando, and several Las Vegas casino billionaires are expected to fund his run at another four years in the Oval Office.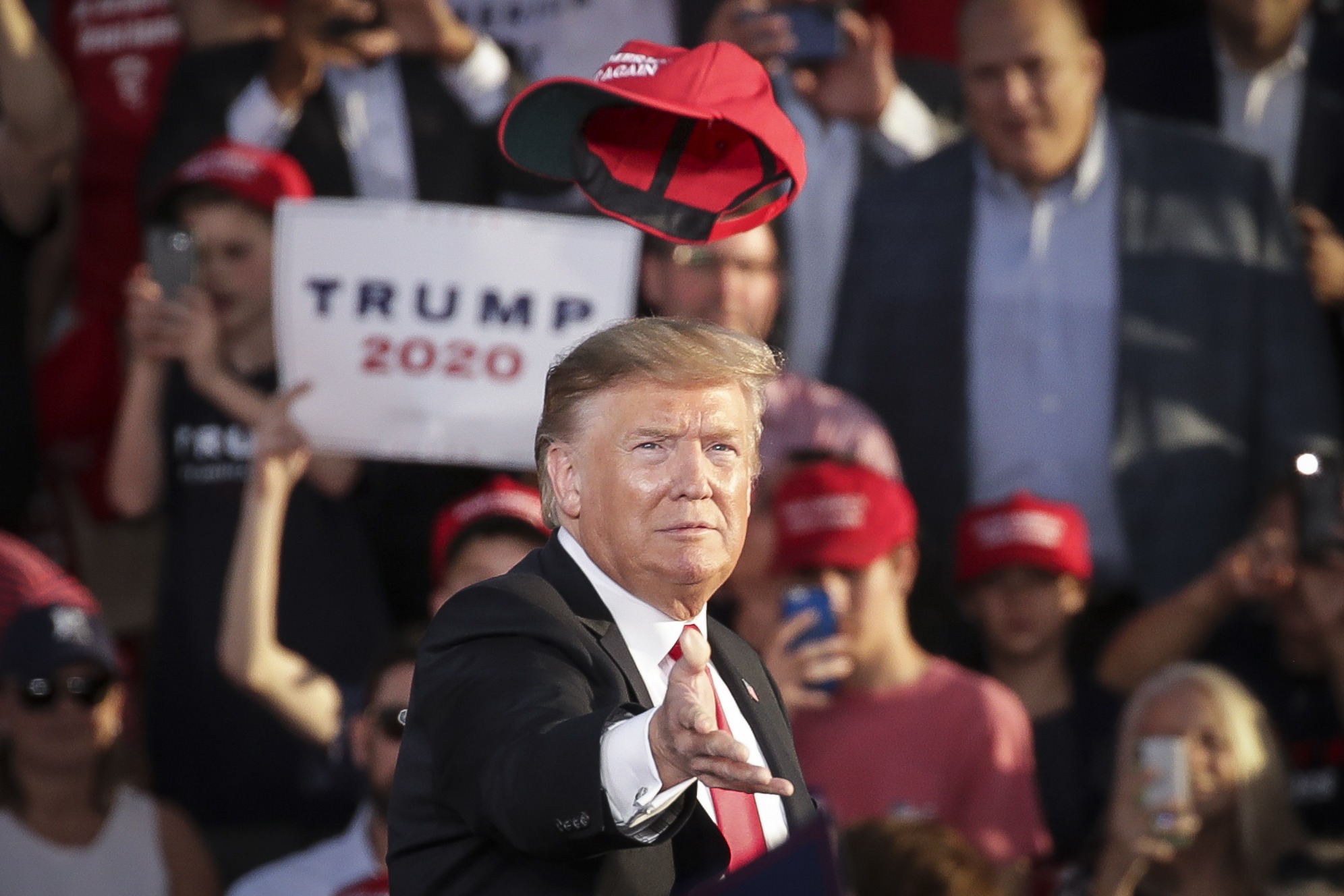 His message is expected to again be one that he's a DC outsider – though that is a tougher sell considering he's spent the last 879 days in the White House and has crisscrossed the world numerous times aboard Air Force One.
We're taking on the failed political establishment and restoring government of, by, and for the people," Trump said in a video released by his campaign on Monday. "It's the people, you're the people. You won the election."
Though former VP Joe Biden (D) is the frontrunner for the Democratic ticket, the packed field across the aisle is keeping Trump the odds-on betting favorite at this point.
PredictIt.org, the online exchange that allows users to buy and sell shares of political outcomes, has the incumbent the clear favorite, with his shares trading at 42 cents (up two cents over the last 24 hours). Biden is next at 18 cents, and Sen. Elizabeth Warren (D-Massachusetts) third at 13 cents. Perennial presidential candidate Sen. Bernie Sanders (D-Vermont) is fourth at 12 cents.
Las Vegas Support
A town doesn't get the nickname Sin City for its traditional conservative values, but the odds are good that several of Las Vegas' richest casino owners will again support Trump for the White House.
It begins with Sheldon Adelson, the No. 24 richest person on the planet with an estimated fortune of $35.6 billion. The Las Vegas Sands chairman and CEO is battling non-Hodgkin lymphoma at the age of 85, but that won't stop the Republican Party's most resilient donor from opening his deep pockets.
Adelson and his wife Miriam gave $82.58 million to GOP candidates in 2016. During the 2018 midterms, the casino magnate donated $123.25 million, with every dime going to Republican causes.
Looking to 2020, the Adelsons have already given $10 million to American First Action, the super PAC leading Trump's re-election bid. Station Casinos owners Lorenzo and Frank Fertitta III have each donated $1 million, and Steve Wynn $500,000, to the same PAC. Treasure Island owner and longtime Trump pal Phil Ruffin – who owns 50 percent of Trump International Las Vegas – gave $250,000 to the Republican National Committee.
Democrats will have plenty of money, too. New York billionaire Michael Bloomberg has pledged as much as $500 million to oust Trump.
Polls or Odds?
By nearly every account, pollsters got the 2016 presidential all wrong. In the aftermath, some political pundits said monitoring betting markets could be a more accurate forecaster for elections.
Don't trust polls or pundits," libertarian TV political expert John Stossel said in January of 2016. "Polls reveal only a snapshot of current opinion. When a polling company reaches the rare person willing to talk to a stranger on the phone, chances are that person is not well-informed about politics."
There's also the belief that poll respondents answer as to who they want to win – not necessarily who they believe will win. Bettors risking money on the outcome are likelier to back the candidate who will be victorious.
Regardless, countless polls will still be issued. And a latest one from Fox News suggests Trump has a tough road ahead. In a theoretical Biden vs. Trump matchup, the poll conducted by Braun Research in New Jersey found that the former VP has a 10-point lead on the 45th president.