Poker Players Alliance Director John Pappas Leaving Lobbying Organization, Shepherded Online Poker Through Black Friday to Legalization
Posted on: February 8, 2018, 03:00h.
Last updated on: February 8, 2018, 02:17h.
Poker Players Alliance (PPA) Executive Director John Pappas is leaving his post after almost a decade as the advocacy group's top lobbyist. He will be succeeded by current vice president, Rich Muny.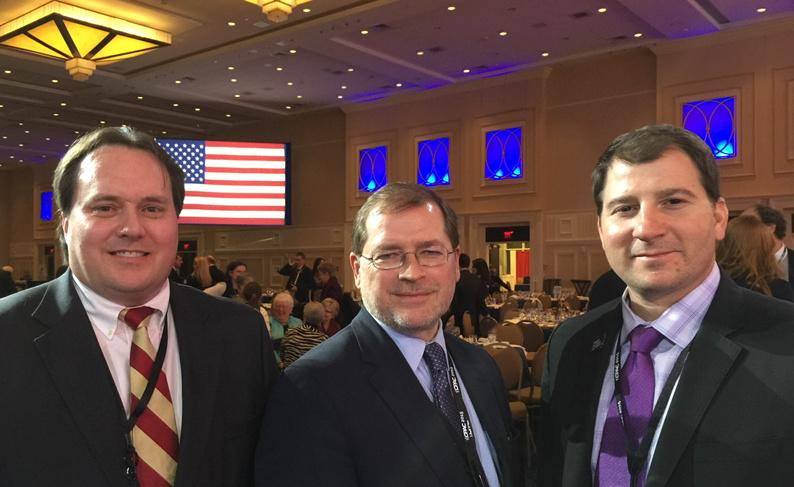 Pappas led the PPA, which lobbies for the interests of players and the online poker industry, through a tumultuous decade for the game, including the 2011 federal shutdown of FullTilt, PokerStars, and the Cereus Network that comprised Absolute Poker and Ultimate Bet.
That shutdown — which became known as Black Friday in the poker community — was an awkward moment for the PPA, since much of its funding up to that point was from those three big players in the online poker market, whose owners were subsequently indicted by the Department of Justice (DOJ).
But it was after that turning point that the PPA came into its own. It advocated for the financial victims of Full Tilt and Cereus, and lobbied for online poker regulation. And just eight months after the notorious online takeover, the DOJ did a complete turnaround, reinterpreting the 1961 Wire Act in such a way as to allow US states to allow online gaming, except for sports betting.
After that move by the Justice Department, the PPA, under Pappas' direction, tasked itself with keeping a vigilant eye on Sheldon Adelson's legislative pushback, which became known as RAWA: the Restoration of America's Wire Act.
The bill's goal was to revert the Wire Act's definition to its original meaning, before the DOJ reinterpretation, but millions of dollars spent by Adelson have, to date, borne virtually no fruit, and the bill remains unpopular in Congress.
Pappas pushed more than three million Americans to contact lawmakers via email, phone calls, visits, and social media to express their support for legalized online poker, and PPA membership grew to over one million under his leadership.
2017 Lowest Lobbying Spend Ever
The PPA formed in 2007, as a response to the enactment of the Unlawful Internet Gambling Enforcement Act (2006), which prohibited financial institutions from processing transactions related to US-generated online gambling.
Pappas, a career lobbyist, has offered no specific reason for his departure, but it may well be due to funding issues. As a non-profit, tax exempt organization, the PPA is required to declare its revenues and lobbying expenditures.
According to OpenSecrets.org, the group spent just $105,000 on lobbying throughout 2017, its lowest figure ever. In 2007, it spent over $2 million.
While revenues for 2016 and 2017 are unavailable, in 2015, the PPA declared $2,355,107, but this was a time when PokerStars, the organization's main benefactor, was lobbying heavily for online poker regulation in California and New Jersey.
Sports Betting Pivot Hinted At
PokerStars has since seemingly of its California efforts, and he figures for 2016/17 are likely to be much lower.
This means the PPA is prepared to go where the funding is, and right now, that means sports betting.
"The PPA is gauging its membership interest on the topic of sports betting and consumer advocacy," the group said in the same press release that announced Pappas' imminent departure.
"With changes to federal and state laws governing sports betting being considered this year, it is important to know if PPA's large and organized advocacy efforts can be leveraged to assist consumers as new public policy around sports betting is established. PPA has launched a webpage dedicated to sports betting and is emailing a survey to its membership."
Similar Guides On This Topic