Pope County Judge Submits Exclusive Letter of Support Backing Cherokees Casino
Posted on: October 31, 2023, 10:34h.
Last updated on: November 25, 2023, 07:38h.
Pope County Judge Ben Cross has submitted an updated letter of support for the Cherokee Nation Businesses (CNB) to be awarded the county's lone commercial casino license.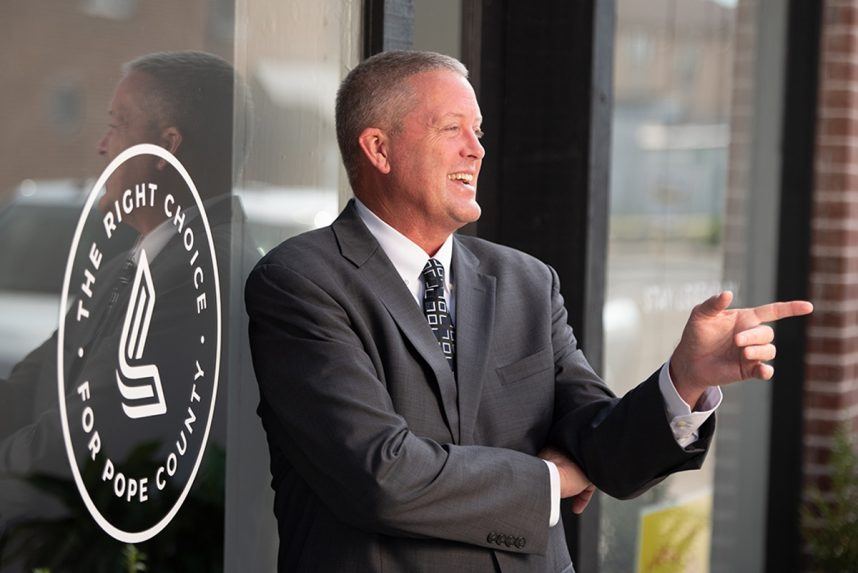 The Arkansas Supreme Court last week ruled in a 5-2 decision that the Arkansas Racing Commission (ARC) wrongly awarded CNB the Pope County gaming concession because the entity applied in a partnership with Legends Hospitality.
The statewide gaming referendum that Arkansans passed during the 2018 election mandated that ARC only consider single-entity applicants. To qualify, an applicant must also demonstrate experience operating a commercial casino.
Legends is a concessions provider that's partially owned by Arkansas native Jerry Jones, who has no experience in running a casino. That, along with applying in affiliation with CNB, effectively disqualified Legends from participating in the competitive bidding process.
'Exhaustive' Case
The 2018 referendum allowed ARC to issue up to four commercial casino licenses. Amendment 100 earmarked two licenses for the Oaklawn and Southland racinos to become Las Vegas-style casinos with slots, table games, and sports betting.
The two other licenses were reserved for Pope and Jefferson counties. Jefferson County and the Quapaw Nation of Oklahoma teamed up to open a $350 million gaming destination called Saracen Casino Resort in Pine Bluff.
The Pope County gaming license remains unissued following last week's state Supreme Court decision. A state spokesperson with the Department of Finance and Administration, which oversees the Arkansas Racing Commission, said the state is evaluating its next steps "for a new application period."
Cross said Monday that he submitted an updated letter of support for the Cherokee pitch in Russellville in hopes of expediting what's "been an exhausting process" for the citizens of Pope County.
Amendment 100 requires that bidders first receive a letter of support from the county's sitting judge or quorum court. Cross says the Pope County Quorum Court decided not to favor a casino bid, meaning his letter in favor of the Cherokee pitch will be the exclusive letter of support in the county.
Cherokee Opponent
It's expected that Cherokee Nation Business and Legends Hospitality will rework their bid to make CNB the single applicant to satisfy the terms of Amendment 100. But Gulfside Casino Partnership, the other bidder for the county license, believes its submission should prevail.
Gulfside was initially granted the gaming license in 2020. An appeal by the CNB-Legends group was successful in determining that Gulfside didn't qualify because it presented the state with a letter of support from former Pope County Judge Ed Gibson. Gibson had issued his support for Gulfside in December 2018, just days before he exited office.
The Cherokees appealed ARC's issuing of Gulfside the license to the Arkansas Supreme Court. The high court determined that Amendment 100, reading "'the" before "county judge" implies the current county judge, not a former or retired county judge.
Chaos Continues
The Pope casino saga began when Arkansas Racing Commissioner Butch Rice was found to have a bias in scoring the Gulfside and CNB-Legends pitches. In reviewing the two competing proposals, Rice awarded Gulfside a perfect 100/100 while giving the Cherokee plan just 29 out of 100 points.
Rice's bias singlehandedly tipped the overall score to 637-572 in Gulfside's favor. Rice's fellow commissioners determined he was a friend of Terry Green, one of Gulfside's two co-founders.
Assisted by the state attorney's general office, ARC ultimately awarded Gulfside the casino license. That's when the Cherokees appealed the decision because Gulfside shouldn't have even been considered. It lacked a letter of support from the sitting county judge or quorum court.
Most Read