Arkansas Supreme Court Rules Against Cherokee Nation, Legends Casino License
Posted on: October 26, 2023, 12:52h.
Last updated on: October 26, 2023, 09:54h.
In a 5-2 ruling, the Arkansas Supreme Court has upheld a lower court's decision that the Arkansas Racing Commission issuing a commercial gaming license to the Cherokee Nation Businesses and Legends Resort and Casino, LLC, ran afoul of state law.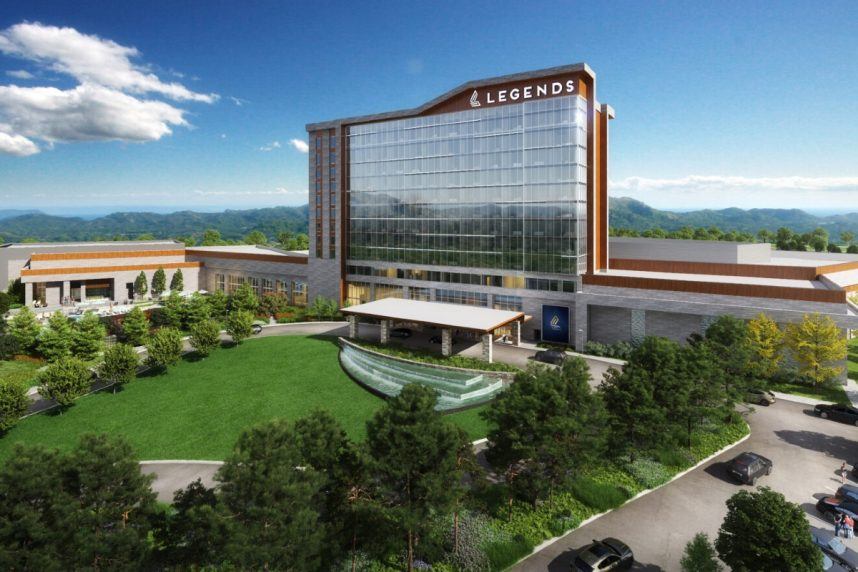 The Arkansas Racing Commission (ARC) fielded two bids for the gaming license in Pope County made available through a statewide ballot referendum in 2018.
The Cherokee Nation Businesses (CNB), the commercial unit of the Cherokee Nation in Oklahoma, partnered with Legends Hospitality, a stadium concessions operator partly owned by billionaire Arkansas native Jerry Jones. The two parties formed Legends Resort and Casino, LLC, with plans to build a $225 million destination in Russellville north of I-40 on Nob Hill Rd.
ARC also fielded a casino bid for Pope County from Gulfside Casino Partnership, an entity controlled by Mississippi riverboat casino pioneers Terry Green and Rick Carter.
After a scoring controversy among ARC commissioners regarding the two casino bids resulted in Commissioner Butch Rice being excused, the state racing commission, in consultation with Arkansas Attorney General Leslie Rutledge's office, deemed the CNB/Legends plan the winner. That's when Gulfside appealed the ruling on several claims.
District Court Ruling Upheld
Gulfside attorneys alleged that the CNB/Legends pitch wasn't qualified for ARC's consideration because it violated conditions of the 2018 gaming law and its bidding guidelines.
The plaintiffs argued that Amendment 100 allows only a single entity to apply for the casino license, and CNB and Legends Hospitality, LLC, "are two separate and distinct legal entities." Gulfside attorneys also successfully argued that Legends has no gaming experience, and Amendment 100 specifically states that only applicants who can "demonstrate experience in conducting casino gaming" should qualify.
In January, Pulaski County Circuit Judge Tim Fox sided with Gulfside in its appeal of the license being issued to CNB/Legends. That put the Legends Resort & Casino project on hold.
Majority Ruling
Attorneys for CNB/Legends appealed Fox's ruling to the state supreme court. The five justices in the majority determined that Fox was correct in agreeing that ARC erred in issuing the Pope County casino license to Legends.
The language of the amendment is … unambiguous. It provides for one license to be awarded to one entity for one casino," the majority wrote. "'Casino applicant' is singular — not plural. Nowhere in the text does it allow for joint or dual licensing to more than one applicant. The circuit court was correct in finding that the award of the Pope County casino license to both Legends and CNB violated Amendment 100."
Casey Castleberry, an attorney for Gulfside, celebrated the ruling.
"Just as the Racing Commission selected our superior application in 2020 in a head-to-head with Legends, we look forward to demonstrating again to county leaders and residents how our proposed world-class resort will benefit them and the entire state," Castleberry said.
Chuck Garrett, CEO of Cherokee Nation Businesses, issued Casino.org a statement that read:
"We are disappointed by the decision handed down by the Arkansas Supreme Court. Having the express support of the incumbent county judge, many other local officials and the community, we remain committed to earning the privilege of being the operator of choice for a casino in Pope County. We will be ready to demonstrate our 30-plus years of experience in gaming and hospitality once the Arkansas Racing Commission and the Arkansas Attorney General's office determine the next step in fulfilling Amendment 100. We have already purchased more than 325 acres in Russellville, and our building and design teams have done as much work as possible to ensure construction can commence quickly. We are fully committed to moving forward and working with local and state officials as we have been for the past five years to build Legends Resort & Casino and bring the much-needed economic growth the community and state deserve."
Future Unknown
The Arkansas Supreme Court ruling terminates CNB/Legends being the Pope County casino winner and concludes Gulfside's quest to have the license rescinded. How the Racing Commission will continue isn't clear.
The three other gaming licenses authorized in 2018 are already in use. The referendum allowed the Oaklawn and Southland racinos to transition and expand into full-fledged Las Vegas-like casinos. The other gaming concession was for a from-the-ground-up project in Jefferson County, similar to the one in Pope.
Jefferson County partnered with the Quapaw Nation of Oklahoma. The tribe opened its $350 million Saracen Casino Resort in Pine Bluff in October 2020.