Ponca Tribe Wins Crucial Backing for Prairie Flower Casino in 12-Year Legal Battle with Iowa, Nebraska
Posted on: May 3, 2019, 05:04h.
Last updated on: May 3, 2019, 05:04h.
A lawsuit by the states of Nebraska and Iowa that seeks to sink the Ponca Tribe of Nebraska's Prairie Flower Casino in Carter Lake, Iowa, was dealt a body blow this week, The Omaha World-Herald reports.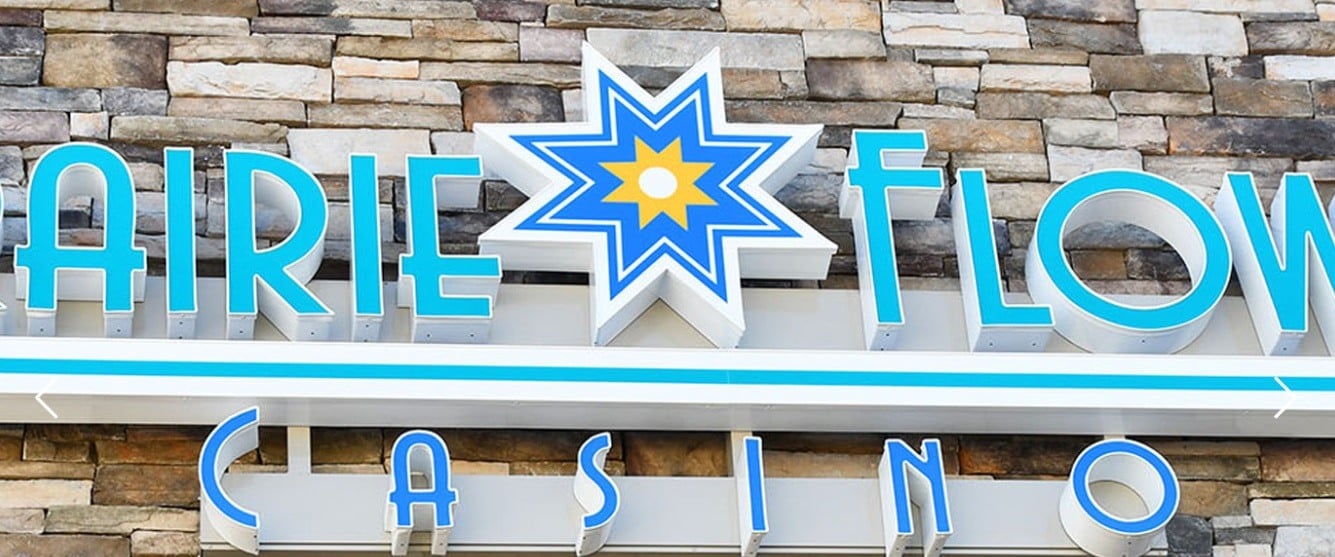 The tribe opened its casino in early November, despite the pending federal legal challenge by the two states, which are joined in the suit by the City of Council Bluffs.
The plaintiffs argue the tribe misrepresented its intentions when it acquired the Carter Lake plot in 1999 by initially claiming it planned to build a health center there rather than a casino.
In March, a federal judge ordered the National Indian Gaming Commission (NIGC) to determine whether this impacts the commission's 2017 declaration that the Carter Lake plot meets the definition of "restored lands," which in this case is a prerequisite for a tribal casino.
Termination and Restoration
On Wednesday, NIGC reaffirmed its earlier decision, reemphasizing that the parcel of land is geographically part of the tribe's ancestral territory and thus qualifies as "restored lands."
"And it is no matter that the Tribe did not contemplate a gaming use for the parcel when it applied to have it taken into trust," the commission added. "Intended use of a parcel and representations are not proper considerations for a restored lands analysis."
This is crucial to the case because the Indian Gaming Regulatory Act generally bars tribes from building casinos on land acquired after its enactment in 1988, unless the land in question is recognized as having been "restored" by the federal government.
In the 1870s, the government forced the Ponca to move from its reservation to Indian Territory 500 miles away in Oklahoma.
Some 25 percent of the tribe died from disease and starvation during the forced removal, including the daughter of Chief Standing Bear, Prairie Flower, for whom the casino is named.
In the 1960s the government terminated the tribe as part of its policy to assimilate Native Americans into mainstream society. Recognition was finally regained in 1990.
Why the Objection?
Iowa is concerned about the competitive threat the Prairie Flower poses to its commercial casino operations in the area, which are a large provider of taxes to the state.
Nebraska prohibits casino gaming completely, but because of a geographical quirk brought about by a change in the course of the Missouri River in the late 1800s, the tribe's land is west of the river but almost complete surrounded by Nebraska, meaning it is part of Iowa in name only.
The casino was initially approved by the NIGC in 2007, after which the plaintiffs unsuccessfully sued to halt its construction. In 2010, an appellate court sent the proposal back to the NIGC, which sat on it for seven years before issuing a second approval.
The plaintiffs admitted to the Omaha-World Herald that the decision had "complicated" matters in the years-long legal fight and added that they were "considering the next steps."
Similar Guides On This Topic