Political Betting Markets Show Sen. Elizabeth Warren Gains, UK Bettors Like Hillary Clinton
Posted on: September 19, 2019, 01:58h.
Last updated on: September 19, 2019, 04:04h.
Political betting markets have been predicting Massachusetts Sen. Elizabeth Warren will secure the nomination for the Democratic Party's 2020 presidential ticket, and the polls are finally moving in that direction, too.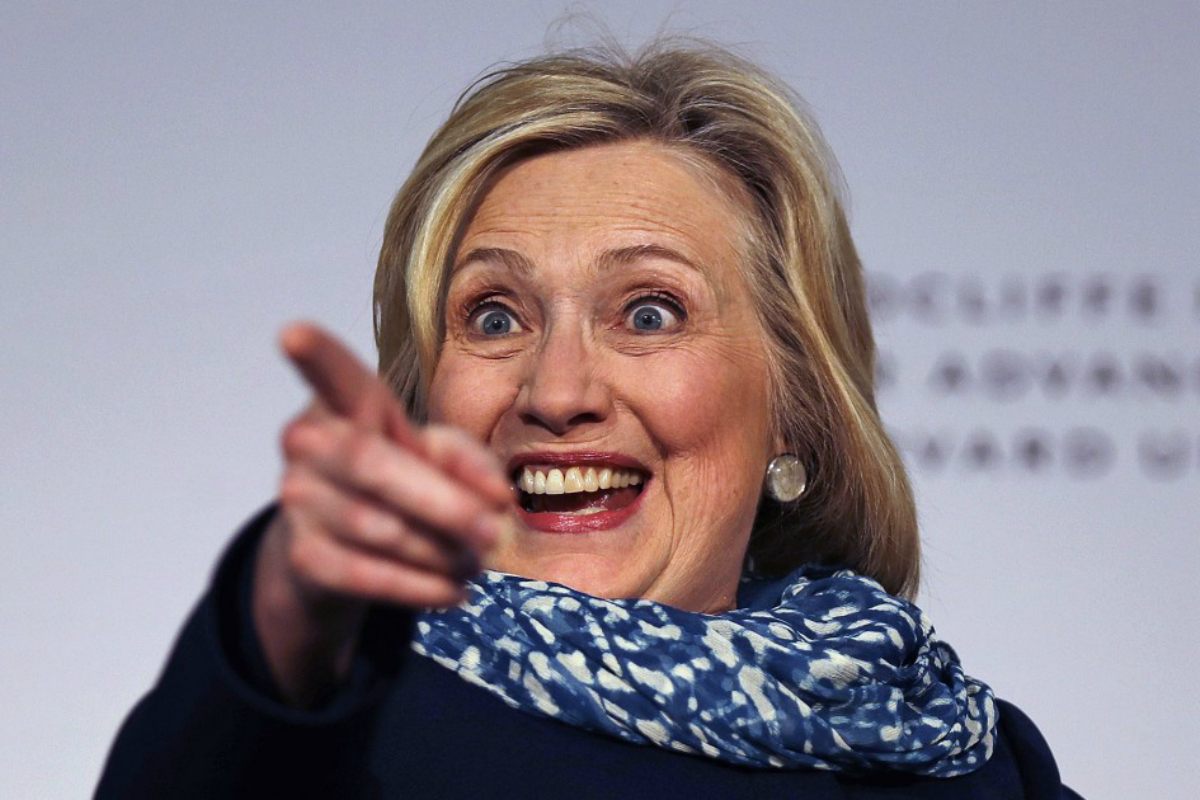 While bettors putting money on the 2020 Democratic nominee outcome are backing Warren, the polls previously have said otherwise.
The Real Clear Politics average earlier this month had former VP Joe Biden the clear favorite, with a substantial 13.3-point lead over Warren. Fast-forward to today, however, and that lead has been trimmed to 10.5 points (28.8-18.3).
It was only in May that Biden was polling above 40 points, his nearest competitor at the time Vermont Sen. Bernie Sanders at 15, and Warren at eight. The four-month trend highlights a strong movement to the Massachusetts senator.
At political betting exchange PredictIt, Warren remains the frontrunner, with her shares trading at 45 cents. Biden is a distant second at 26 cents, and Sanders third at 11 cents.
Should Warren win the party's ticket for the general election, PredictIt bettors who buy shares now will net 55 cents each.
Trump the Underdog
A Fox News poll released this week has Biden capturing 29 percent of Democratic primary voters – down two points from last month and six points from May. It's a new low for the 76-year-old.
But the poll also concluded that President Donald Trump would currently lose to any leading Democratic candidate in a one-on-one general election. Biden would win 52-38 against Trump, Warren 46-40, and Sanders 48-40.
The PredictIt market asking which party wins the 2020 election has Democratic shares at 57 cents to Republican shares at 47 cents. But when it comes to putting a name on the ballot, Trump is the political betting frontrunner at 43 cents. Of course, Democratic candidate shares remain spread out.
Overseas, oddsmakers have it about straight up as to whether the GOP or Democratic presidential nominee will win the White House.
Clinton Support
In what's perhaps the most surprising political betting development of the 2020 race, former secretary of state Hillary Clinton is receiving plenty of support in the UK. The 2016 Democratic presidential nominee has garnered more money at bookmaker Ladbrokes than any other candidate that is actually running.
We're baffled, to be honest," Matthew Shaddick, head of political betting at Ladbrokes, told Newsweek. "We've taken more bets on her to be the Democratic candidate than any of the other runners."
It isn't just Ladbrokes. Money on the former First Lady has forced UK bookmakers to greatly shorten her odds of winning the party ticket. Ladbrokes has Clinton at 20/1, while William Hill and Paddy Power have her even shorter at 16/1.
As for taking the Oval Office, William Hill and Ladbrokes have Clinton at 50/1. That line is shorter than actual Democratic candidates Beto O'Rourke and New Jersey Sen. Cory Booker.
PredictIt Clinton shares of securing her 2020 party ticket are at five cents. She isn't offered in the general election market.