PokerStars Enters Casino and Sports Betting Business
Posted on: November 22, 2014, 08:00h.
Last updated on: November 24, 2014, 01:28h.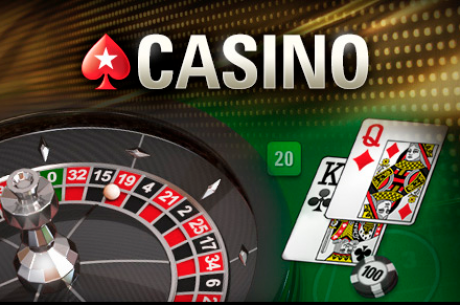 PokerStars is upping the ante when it comes to online dominance, as the leading poker room has announced its plans to establish table games and sports betting at its global site PokerStars.com. Blackjack and roulette will lead the introduction of casino offerings, and should be available before December according to a company press release. The cardroom won't stop there as additional games will be added throughout the year, leading up to a complete casino featuring mobile and web capabilities set for 2015.
The launch will incorporate research from PokerStars.es in Spain and on Full Tilt, which intermixed table games in January of 2014. The merge has been successful as devout poker players have taken up other casino games at a rate of 30 percent. Equally impressive, 50 percent of Full Tilt users say they only play at the site. Head of Corporate Communications exec Eric Hollreiser said of the announcement,
"We are taking the same principals, practices and integrity that make PokerStars such a successful and beloved brand and applying them to new verticals."
Risky Business? 
When blackjack and roulette hits PokerStars.com next week, it will mark the first non-poker hand played at the cardroom in its 13-year history. The announcement is the latest in a series of controversial moves since Amaya Gaming Group acquired the Rationale Group, the parent company of both PokerStars and Full Tilt, for $4.9 billion. The 2014 purchase has frustrated many core members as higher rakes and new currency exchange fees were revealed. As some players moved to other sites, PokerStars is clearly out to recoup its pool of players and expand its audience by enticing new customers with table games and sports betting. "These new products will also support the development of poker and grow the overall business," Hollreiser asserted. With listed stakes beginning at just $0.10, blackjack and other table games in theory should attract extra patrons.
Whether new customers will actually flow to the site remains to be seen. Users have historically sat at PokerStars for its tremendous participation rates, but also for its dedication to only poker. Although the market in Spain didn't seem to bluff at leaving, and in fact just the opposite occurred as the additions appealed to a new group of players, PokerStars is still concerned with upsetting its core. To prevent those clients who don't wish to participate in casino and sports betting options, Hollreiser says users will have the option of removing table games, sports wagering, and even promotional materials from their accounts. "We are committed to extending our leadership in poker and will continue to serve the passionate online poker player, while expanding our reach into new audiences and new gaming opportunities," Hollreiser confirms.
About PokerStars 
Headquartered in the Isle of Man, PokerStars has dealt over 115 billion hands since its founding in 2001. PokerStars.com operates globally through its Isle of Man license. Additionally, the site holds licenses from the United Kingdom, Belgium, Bulgaria, Denmark, Estonia, France, Germany, Italy, and Spain. Speculation has surfaced regarding its entry into the United States, but to date no state has welcomed PokerStars.