Playtech Acquires AvaTrade, Optimal Closes In On Skrill Deal
Posted on: July 6, 2015, 05:01h.
Last updated on: July 6, 2015, 05:02h.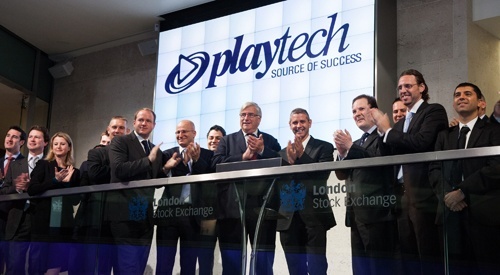 Online gambling software giant Playtech has announced that it will acquire the currency-trading platform AvaTrade for $105 million.
The move is the latest in a string of online trading business acquisitions by Playtech as it seeks to diversify its offering beyond its casino, sports betting and poker operations, at a time when the online gambling industry is coming under stricter regulatory and fiscal burden.
In February, Playtech bought Plus500 for £460 million ($718 million).
Plus500, like AvaTrade, in a "contract-for-difference" (CFD) broker that allows customers to speculate on markets and trade on movements of a market price without owning those assets.
In April this year, Playtech acquired TradeFX, a trading platform and payment services provider, for €208 million ($230 million).
Two Million Trades per Month
Founded in 2006, AvaTrade has 20,000 registered customers who execute more than two million trades per month. The company's total trading volumes surpass $60 billion per month, according to its website.
"The Ava Group is a well-recognized and established online CFD broker with multiple regulatory licenses and a strong customer base with insignificant geographical overlap with the TradeFX Group," said Mor Weizer, CEO of Playtech. "We are very excited about the opportunities for the Group arising from the combination of the Trade FX Group and the Ava Group which we are confident will deliver long term value for Shareholders."
"The acquisition of the Ava Group is another important milestone in Playtech's strategy to expand and enhance its overall technology offering through multiple vertical markets," he added. "Since the recent earnings-enhancing acquisition of TradeFX and the creation of our financials division we have sought further opportunities to broaden our reach into this vertical."
Optimal Strategy
Meanwhile, Optimal Payments has announced that it expects to complete its acquisition of rival online payment provider Skrill by the end of the month.
The company will acquire Skrill in a reverse takeover deal for €720 million ($799.7 million) and 37,493,053 new ordinary shares.
"Completion of the acquisition of Skrill remains subject to regulatory approval by the UK's Financial Conduct Authority, which is expected to be made no later than 30 July 2015, unless the FCA exercises its statutory right to interrupt the consideration period," Optimal said in an official statement. "Completion of the acquisition will take place shortly after the receipt of FCA approval."
Optimal said the deal will be "transformational and value enhancing" for the company, helping it to become the "leading payment and digital wallet provider with significant international scale and reach."
Jackpot Digital Buys PokerTek
Finally, capping off a busy week for the industry's M&A lawyers, software provider Jackpot Digital has announced a deal that will see it acquire all the assets of PokerTek from Multimedia for $5.4 million.
PokerTek, which builds electronic table games, has generated approximately $3.5 million over the past 12 months, and Jackpot Digital said the integration of its existing platform with the acquired assets would ultimately improve user-experience and increase revenue for the company.