Plainridge Park Casino Praised by Massachusetts Gaming Commission, Slots Parlor Revenues Surge
Posted on: June 27, 2018, 01:00h.
Last updated on: June 27, 2018, 11:05h.
The Plainridge Park Casino in Massachusetts is delivering millions of dollars in state taxes to government coffers each and every month, it has also avoided contributing to an increase in problem gambling in the process.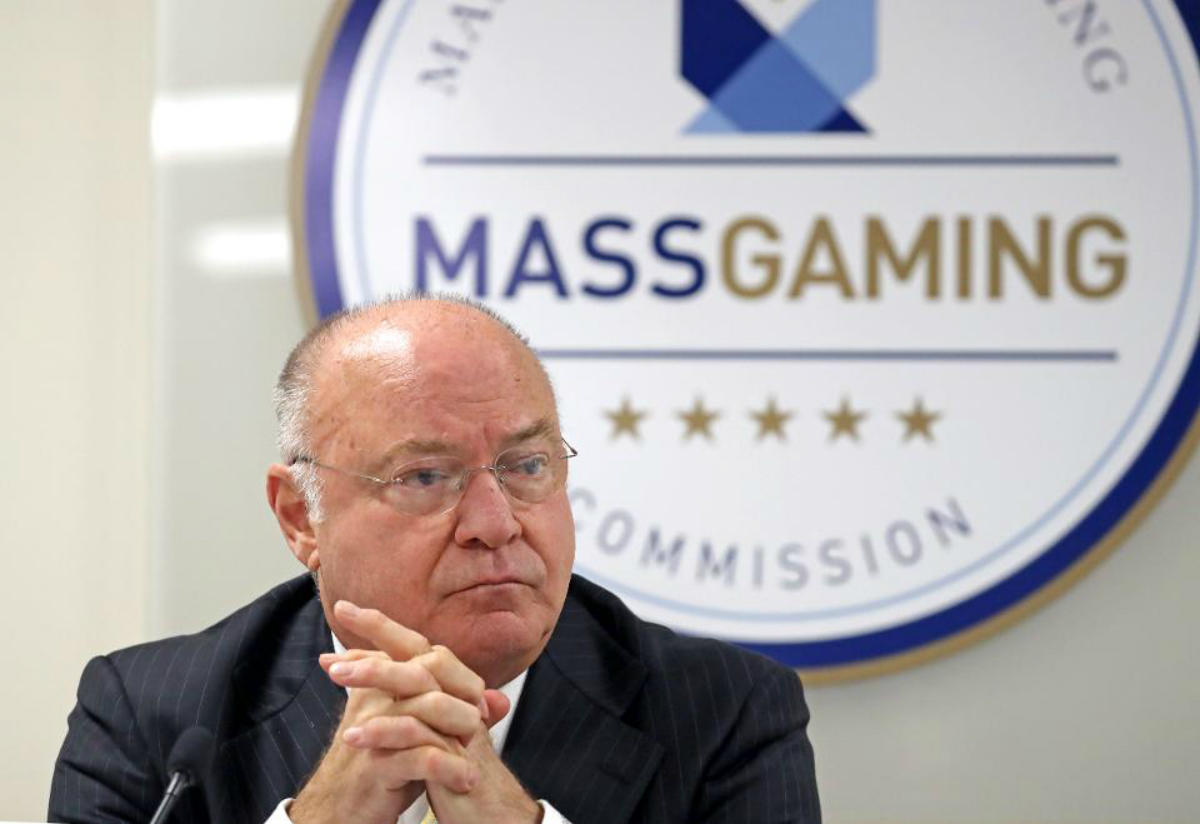 The Massachusetts Gaming Commission (MGC) traveled to the slots parlor on Tuesday to give residents an update on the casino's impact on the region since it opened this month three years ago. MGC Chairman Stephen Crosby revealed that research shows "there has been no significant change in either problem gambling or at-risk gambling."
"So far, knock on wood, it's looking pretty good with very little negative impact," Crosby told meeting attendees.
The Massachusetts School of Public Health's Social and Economic Impacts of Gambling says there's been no rise in people seeking problem gambling help since Plainridge opened its doors in 2015.
Gamblers Anonymous additionally tells the MGC that its Plainville chapter hasn't seen a hike in meeting attendance.
Revenues Strong
Massachusetts' 2011 Expanded Gaming Act authorized three integrated casino resorts in three regions of the state, plus a slots-only facility that became Plainridge Park Casino.
The Penn National venue is the first and only gaming facility to open under the 2011 law. And since its June 2015 debut, Plainridge Park has consistently seen gross gaming revenue (GGR) increase.
2018 is shaping up to be a record year. Year to date, Plainridge Park's more than 1,200 gaming machines have generated GGR of $71.4 million. That's a more than six percent premium, or $4.3 million, on where the casino stood at this time last year.
Plainridge Park GGR is taxed at 49 percent, with 82 percent of the money allocated for local aid, and the remaining 18 percent earmarked for the state's Race Horse Development Fund. Over the three years, the casino has paid nearly $235 million in gaming taxes.
Horsemen Win, Competition Coming
Reports showing there's been no uptick in problem gambling is positive news for the MGC, which extensively studied the impact of authorizing commercial casinos prior to Plainridge's opening. The casino is helping the state with new forms of revenue, as well as revitalizing what was once a dying industry in horse racing.
Plainridge Park, the only horse racetrack in Massachusetts following Suffolk Downs' closure last year, has seen its total operating revenue flourish equipped with a casino.
With lottery sales, horse racing, non-gambling revenue, and casino profits included, Plainridge Park reported operational income of $185.7 million for the 2017 fiscal year. That's a 78 percent surge on 2015 when the track's profits totaled $104.1 million.
Competition is coming, however, when MGM Springfield opens its $960 million doors in August. The integrated casino resort is about 90 miles west of Plainridge just north of the Massachusetts-Connecticut border.
Encore Boston Harbor, a $2.5 billion project from Wynn Resorts, is slated to open in the summer of 2019. The casino complex is expected to keep much of the heavily populated Boston metro from traveling south to Plainridge.
However, the slots-only facility does benefit from being located less than five miles south of Gillette Stadium where the New England Patriots play in Foxborough.