Pickering Casino Opens Hotel Near Toronto, $500M Resort Nearly Complete
Posted on: January 16, 2023, 03:05h.
Last updated on: January 17, 2023, 12:13h.
Pickering Casino Resort in Ontario, located just outside the province's Toronto capital, opened its on-site hotel on Monday, January 16.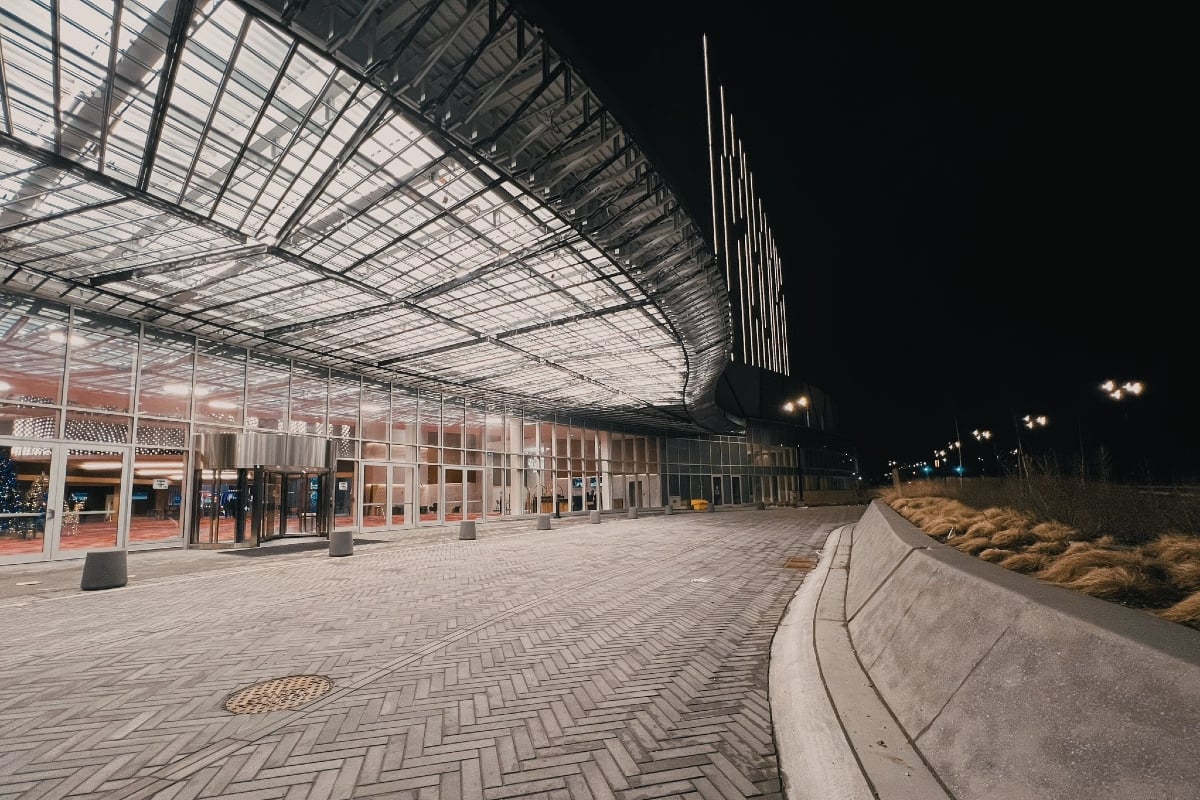 Pickering's 96,000-square-foot casino opened in July 2021. The casino offers 2,200 slot machines, 90 table games, 140 live dealer stadium gaming positions, and a sportsbook.
The facility is owned and operated by Great Canadian Gaming Corporation. Great Canadian is the largest operator of land-based casinos in Ontario — the country's most populated province.
Great Canadian opened the Pickering casino and several restaurants about a year and a half ago. Pickering says its 275 guest rooms are available for immediate bookings. Reservations for stays through 2023 can be made online.
Pickering's guest rooms range from 388 square feet to 775 square feet, with the larger rooms being suites and accessible occupancies. As a special introductory rate, Great Canadian Rewards members will receive 25% off the hotel's best rate throughout 2023. Loyalty members will also have the casino hotel's nightly $20 resort fee waived for stays through next month.
First New Casino in Years
Pickering is the first new casino resort to open in Ontario since 2005. The property is about 30 miles east of downtown Toronto.
Great Canadian officials are hoping to create another destination in the Greater Toronto Area that appeals to leisure and business travelers.
A short drive from downtown Toronto, the resort is a perfect destination for business and leisure, offering premier accommodations alongside flexible meeting and event space for up to 2,500 guests, catering, state-of-the-art technology, and multiple entertainment options that are perfect for conferences, corporate meetings, and retreats," a statement from Great Canadian Gaming to Casino.org read.
Along with the casino and hotel, Pickering has four dining options: Rock House Grill (pub food), Casual (American), Sun Sui Wah (sushi), and Zio's (Italian, pizza). A Starbucks is also open.
Pickering's fine dining steakhouse — the Copperhorn Meet House — will open in the coming weeks.
Pickering has one remaining marquee attraction to debut. On January 28, Pickering will open The Arena, a 2,500-seat venue where the casino will regularly feature concerts, theater, and live sports such as hockey, basketball, curling, and boxing. Opening night will feature professional boxing.
Once The Arena commences operations, Great Canadian's $500 million investment in Pickering will be complete. Along with new tax revenue and economic activity for the region, Great Canadian says the resort has resulted in more than 1,000 new jobs.
Pickering Picket Averted
The Pickering Casino was open for only a little more than a year before the property encountered its first labor dispute. It was last July that gaming workers at Pickering and Casino Ajax — another Ontario gaming resort owned and operated by Great Canadian — went on strike.
The walkout lasted about two weeks before the workers' union — Unifor Local 1090 — reached new terms with Great Canadian. The walkout included about 800 workers across the two casinos.
The negotiations resulted in casino workers receiving an average 17% pay hike over the life of the four-year terms.
Most Read