Philippines Introduces AML Controls for Casinos in Response to Fed Bank Heist
Posted on: July 19, 2017, 12:11h.
Last updated on: July 19, 2017, 12:11h.
Philippine President Rodrigo Duterte this week enacted legislation that will impose new anti-money-laundering directives (AML) on a previously very relaxed area of the regulated casino sector.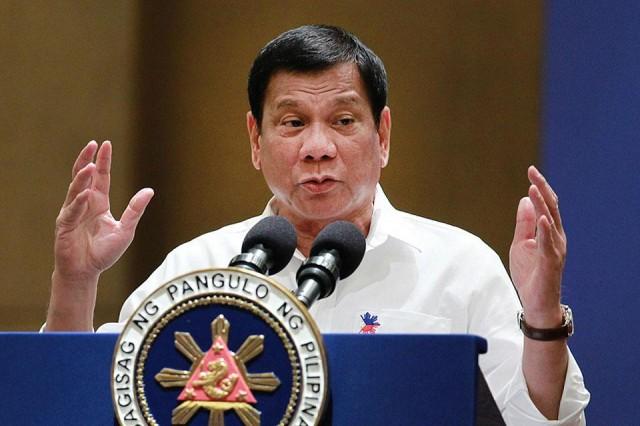 The country was left red-faced by the federal reserve cyber-heist, which focused the world's attention on its devil-may-care attitude to international AML protocols.
On February 5, hackers flooded the Federal Reserve Bank of New York with requests for transfers totaling almost $1 billion from an account used by the government of Bangladesh. Around $101 million was successfully withdrawn before suspicions were raised.
Some $20 million of this sum was quickly traced to Sri Lanka and recovered. The rest was transferred to Philippine bank RCBC and, from there, $46 million found its way, via a remittance company, into the Philippine casino industry, where most of it disappeared.
The incident prompted calls for reform from Philippine politicians and the World Bank.
Exempt from AML Act
Casinos are exempted from the Philippine's Anti-Money Laundering Act of 2001, which was passed largely as a measure to avoid being blacklisted by the Financial Action Task Force, an inter-governmental organization devoted to combating financial crime.
Manila has become a casino hub in recent years, competing for its share of the VIP segment with the casino sectors of Macau and Singapore.
But while the the Anti-Money Laundering Act requires most Philippine financial institutions to report suspicious transactions, and all transactions over a $10,000 threshold, it was felt that the relationships between casinos and their high rollers should remain necessarily discreet.
 $99,000 Reporting Threshold
 The new rules now require casinos to report all transactions exceeding five million pesos (around $99,000) to the central bank's Anti-Money Laundering Council.
The council will have powers to obtain injunctions freezing these funds for up to six months if it is suspected they are "in any way related to an unlawful activity."
"We should move to be more transparent by amending the law to protect our casinos from money laundering by crime syndicates," said Josephine Sato, one of the new bill's authors.
The approval of the measure was an uphill struggle due to fierce lobbying opposition from the gaming industry. Lawmakers wanted to introduce reporting requirements on transactions over $10,000, in line with AML laws in the US and elsewhere.
The $99,000 could be seen as a more casino-industry-friendly compromise.