Canadian Casino River Rock Accused of Serious AML Breaches, But Why Was Report Suppressed?
Posted on: September 25, 2017, 02:08h.
Last updated on: September 25, 2017, 01:27h.
The River Rock Casino Resort in British Columbia has been routinely guilty of anti-money laundering (AML) violations but a report highlighting the infractions was either disregarded or buried by the previous provincial government.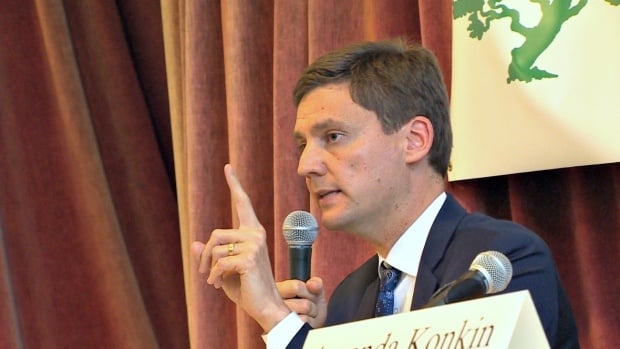 On Friday, Attorney General David Eby finally published the year-old publicly funded report and appointed a special investigator to examine why it was ignored and to look into the wider problem of money laundering in Lower Mainland casinos.
The supressed report, which analysed the casino's records between 2013 and 2015, detailed how players at the casino would lose single cash buy-ins on over C$500,000 without having to disclose the source of the funds.
Casinos in British Colombia are required by law to file reports on all cash transactions over C$10,000 as well as "suspicious transactions" in general, but River Rock was found, instead, to have "fostered a culture accepting of large bulk cash transactions."
Clandestine 'Drop-Offs'
The casino reportedly accepted C$13.5 million in C$20 bills in July 2015 alone, which triggered the suspicion of the state's Gaming Policy Enforcement branch, which launched the investigation.
The report found that "unsourced cash from unknown person or persons believed to be connected to or participating in illicit activity was dropped off 'just off' the property for patrons at unusual times, generally the middle of the night."
The high-end casino is popular with high roller Asian VIPs and "business people with interests in Vancouver and China," according to the report, many of whom are based abroad.
"Reasonable grounds to suspect money laundering activity through the use of unsourced funds has been confirmed," the report concluded. "While the patron may be bona fide, the unsourced cash being accepted by the casino may be associated with criminal activity."
Previous Concerns
It's not the first time that the question of inadequate AML procedures at British Columbia casinos has been raised. In 2014, CBC News found that within three months C$27 million in suspicious cash transactions had been documented by just two casinos, River Rock and the Starlight.
"We take our responsibility to manage gaming in our province very seriously and always welcome the opportunity to improve our practices," said British Columbia Lottery Commission president and CEO Jim Lightbody, whose organisation is charged with ensuring AML procedures are adhered to, in a statement.
"We have zero tolerance for criminals who may attempt to target our business. If there is something more we can do to improve the anti-money laundering efforts in BC, we'll do it."
But the special investigator will be interested in how such infractions were able to exist on such a rampant scale under the BCLC's watch.