Phil Ivey Suggests Borgata Used Booze and Boobs to Target Him
Posted on: August 27, 2015, 02:55h.
Last updated on: August 27, 2015, 02:58h.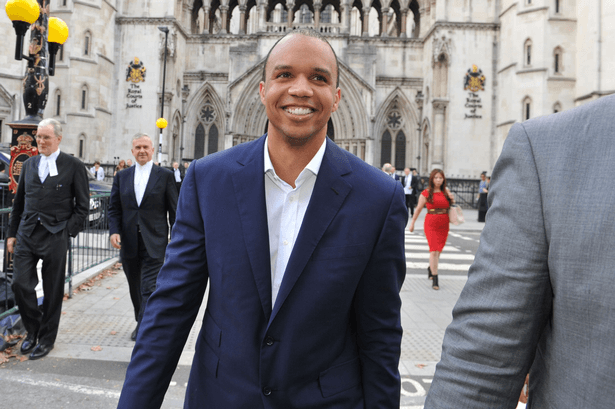 Phil Ivey's protracted battle with Atlantic City's Borgata Casino took another turn this week after the poker star claimed the casino tried to manipulate him and cloud his judgment.
The $9.6 million session, which took place back in 2011, has since entered into poker folklore, but for Ivey the battle to receive some compensation is still very real.
Although he has never denied that he used edge sorting techniques to gain the upper hand, he has argued against the Borgata's claim that his tactics were a form of cheating.
While he initially contested the Borgata's legal case (a case which argued that it Ivey shouldn't be given his $9.6 million winnings), he has since filed a countersuit.
Ivey Files a Countersuit
Within his countersuit, Ivey claims that the cards used during the game were destroyed intentionally to harm his defense.
Moreover, Ivey's suit claims that a Borgata employee acknowledged "cutting tolerances" in playing cards and that Ivey never touched the cards himself.
With this suit in motion, Ivey's legal team has since given further testimony on behalf of the poker player. Following a suggestion from the Borgata that it was the victim in the case, Ivey has spoken out and explained that it was actually him who was targeted by the casino.
Asserting that he is a professional gambler and, therefore, knows the techniques casinos use to gain an advantage over players, Ivey explained that he wasn't immune to the tactics of manipulation used by the Borgata.
"As a professional gambler, Defendant Ivey is well aware of Borgata's methodology in attempting to distract and impair its patrons' judgment with alcohol and scantily-clad cocktail waitresses," read Ivey's legal document. 
Boobs and Booze a Familiar Tactic
Instances of models being recruited as waitresses and appearing under the banner of the Borgata Babes have long been the discussion of various gambling and travel forums. Ivey believes he saw such tactics in operation during his high stakes session.
"The Borgata was plying him with free alcohol served by only the most curvaceous and voluptuous females in the industry," stated Ivey's legal documents.
In addition to this argument, Ivey's defense team argues that the Borgata has previously admitted that edge sorting is only "50 percent effective"; which suggests that Ivey would have still have needed luck and skill to win almost $10 million.
A speedy resolution to the case seems highly unlikely at this point; however, what is clear is that Ivey isn't prepared to fold his hand and give up on the $9.6 million pot just yet.