Phil Ivey Puts Up $1 Million in Failed Phua Bail Bid
Posted on: July 28, 2014, 10:14h.
Last updated on: July 29, 2014, 09:44h.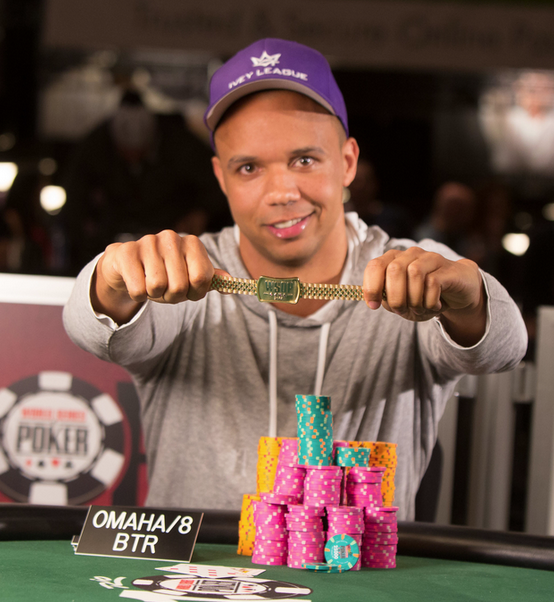 UPDATE: July 29, 2014: According to media reports, Paul and Darren Phua were released from federal ICE custody at the Henderson Detention Center in Las Vegas late Monday night.
"We are gratified that our clients are free, and they're looking forward to telling their side of the story in court," said the Phuas' attorney David Chesnoff upon their release.
—–
It's not every day that someone puts up a multimillion dollar bail for you, but that's because you're not besties with the likes of Phil Ivey and Andrew Robl. The well-bankrolled poker duo combined resources last week to put up $2.5 million in order to bail out Paul Phua and his son, Darren Phua. The two Phuas were being held on charges related to their alleged involvement in an illegal sports betting operation that had been run out of the Caesars Palace resort in Las Vegas.
According to reports from the Las Vegas Review-Journal, Ivey put up $1 million, which included the entire amount for Darren's $500,000 bond and another $500,000 towards the $2 million bond for Paul. Fellow high-stakes poker pro Andrew Robl then posted the remaining $1.5 million in an effort to free Paul Phua.
ICE Intervenes Before Release
That amount should have satisfied the conditions laid down by U.S. Magistrate Judge Bill Hoffman, who had set the bail levels. In addition, Hoffman also ordered that a private jet owned by Paul Phua be used as collateral for the bail amounts. The defendants were ordered to home detention under electronic monitoring under the custody of a Las Vegas doctor who was friends with Paul.
But that release never occurred. Before the Phuas could be transferred to the doctor's custody, agents with US Immigration and Customs Enforcement (ICE), an investigative division within the Department of Homeland Security, took custody of the Phuas. They are now reportedly being held at the Henderson Detention Center near Las Vegas for possible deportation.
The move was one that lawyer David Chesnoff, who is representing the Phuas, planned to challenge.
"Our clients have complied with every condition set by a federal judge for their release," said Chesnoff. "We have repeatedly attempted to contact ICE authorities, who have not responded. We are going to take further legal steps."
Phuas Have Strong Connection to Poker World
Paul and Darren Phua, both Malaysian citizens, have received tremendous support from the high-stakes poker world since their arrest. Ivey and Robl's contributions have been the most public display of the Phuas' friendships in the insular community of nosebleed cash games, but that's not the only way in which some prominent players have come to their aid.
Tom "durrrr" Dwan, a regular in the big games in Macau that Paul Phua is known to frequent, was with the two men when they were arrested. Earlier this month, Dwan signed a sworn affidavit questioning the tactics used by FBI agents during the arrests. In addition, Dwan has reportedly been at court appearances with the Phuas, and has had private conversations with their defense lawyers.
The Phuas and others were taken into custody by the FBI on July 13, days after a raid busted an alleged illegal World Cup gambling ring being run out of three Caesars Palace villas. That operation is allegedly the continuation of one that had been run in Macau by Phua and others, which was busted on June 18.