PETA Calls for Investigation After Race Horse Remains Found in West Virginia Landfill
Posted on: October 17, 2019, 01:18h.
Last updated on: October 17, 2019, 02:21h.
UPDATE: Oct. 17, 2019: The West Virginia Racing Commission responded to this story with a lengthy statement, a section of which follows:
" … it is the understanding of the Racing Commission that Mountaineer Park has an arrangement for the disposal of horse remains and the specific manner in which the disposal is to occur does not appear to have been followed in this case. With that said, the Racing Commission does not have any specific regulation that directs our racetracks to dispose of horse remains in any specific manner."
---
Animal welfare group PETA is calling on West Virginia law enforcement to investigate what happened to a race horse whose remains were found in a landfill near Mountaineer Casino Racetrack and Resort.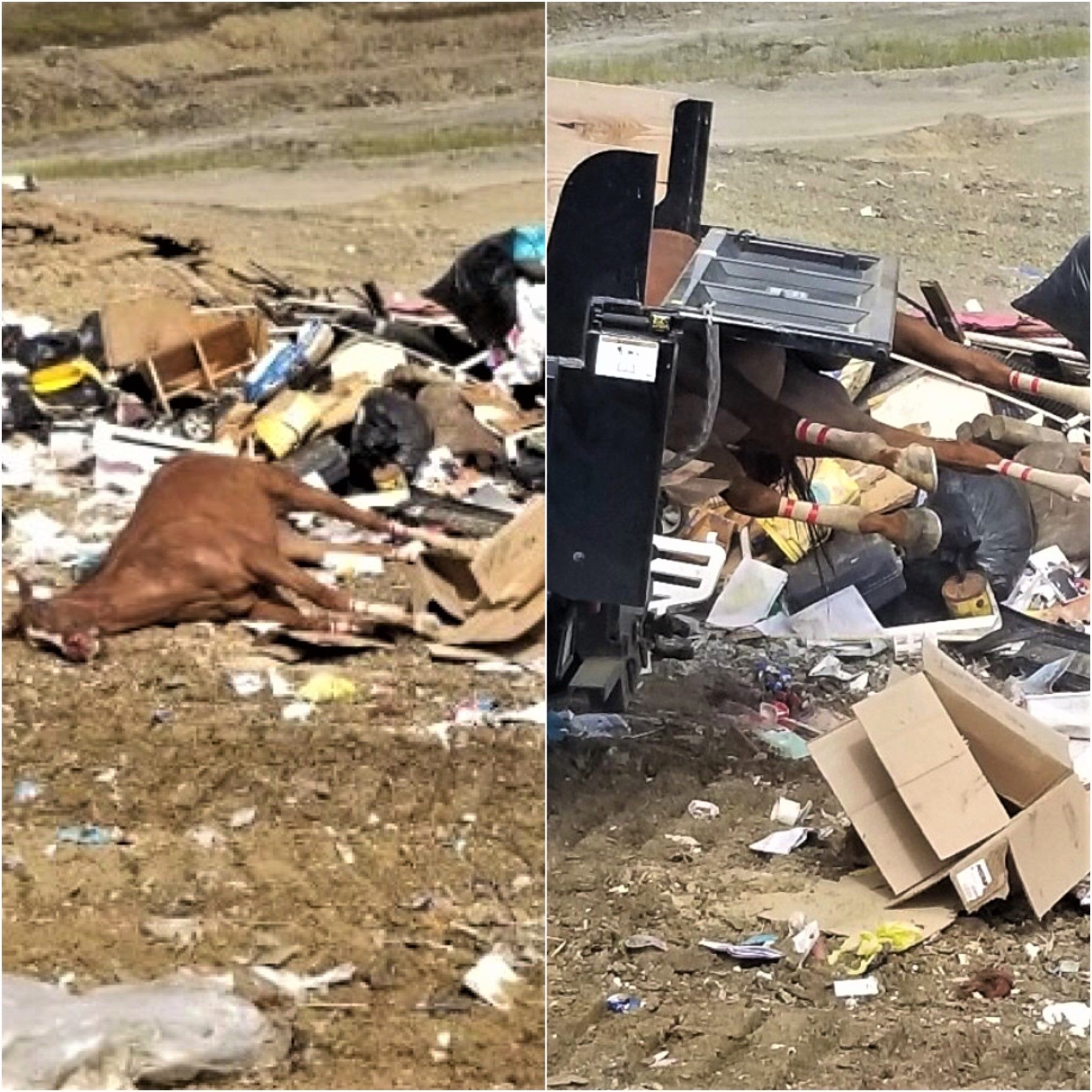 PETA believes the remains are of Bridget Moloney, an 8-year-old mare who last raced at the track located in the far northern part of the state. According to the Equibase racing chart, the horse apparently became injured after taking a "bad step" at the top of the stretch in a race on Sept. 25.
The chart also indicates she was placed in a van after the race, a step normally taken for injured horses.
The organization said it was alerted by a "whistleblower," who provided pictures showing the horse wearing the same leg wraps that Bridget Moloney did in her last race. PETA added that it contacted a track official, but that person would not give any details about the horse.
"The track's refusal to divulge who this horse is, what happened to her, and whether she received veterinary care for her injures smacks of a cover-up," PETA senior vice president of equine matters Kathy Guillermo said in a statement issued Wednesday. "The racing industry is under pressure for large numbers of horse deaths, drug use, and discarding horses overseas, where they're slaughtered for meat, so a thorough investigation into what happened to this mare is needed."
PETA wants West Virginia authorities to determine if the horse was mistreated, denied treatment, or if it was not fit to be ridden. Any finding of such violates state law.
Mountaineer is owned by Eldorado Resorts. A message to the company's corporate office was not returned Wednesday.
Concerns About Neglect
One racing industry expert questioned on social media what the state agency in charge of overseeing racing is doing.
This seeming case of outrageous neglect out of West Virginia is horrific," tweeted Pat Cummings of the Thoroughbred Idea Foundation. "The state's operation of racing borders on 'lack of institutional control.' My question – where are the institutions which should be policing this? Where is Jack Rossi, chair of the WV Racing Commission?"
Updated: Joe Moore, the executive director of the West Virginia Racing Commission, responded on Thursday with a written statement, part of which we have included at the top of the story.
Reforms Coming
The Mountaineer incident is just the latest black eye for a sport that has been in the crosshairs all year. That's mainly because of the rash of deaths that occurred at Santa Anita Park in Arcadia, Calif. during the first sixth months of the year. More than 30 horses died at the Southern California track that's set to host the Breeders' Cup championship races in two weeks.
In the wake of the deaths there and at other tracks, The Stronach Group, which owns Santa Anita, has helped form a coalition of track owners and horsemen to push for changes within the sport. The group, which also includes such major industry players as Churchill Downs and the New York Racing Association, has agreed to ban the race-day administration of anti-bleeding drugs, starting with next year's 2-year-olds. In 2021, the ban would also take effect for all horses 3 years and older entered in stakes races.
Mountaineer was not part of that agreement.