Pennsylvania Lawmaker to Introduce Online Poker Legislation
Posted on: June 4, 2014, 05:30h.
Last updated on: January 14, 2015, 02:06h.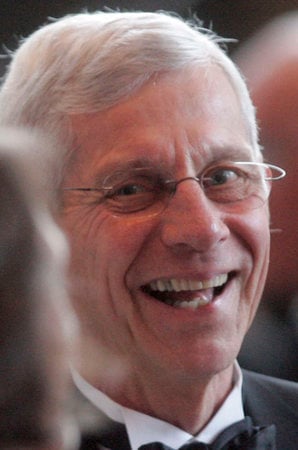 Every week, there seems to be a new story about how one state or another is considering online gambling. But that consideration can mean anything from "a bill is about to pass" down to "someone, somewhere in the state said that maybe online gambling would be a good idea." The real news is when real legislation is brought to the table – which is exactly what's about to happen in Pennsylvania.
State Senator Edwin Erickson (R-Chester/Delaware) has announced that he intends to introduce a bill that would legalize and regulate online poker in Pennsylvania. The bill would not allow for a full range of online casino options, but would bring poker back to the Internet for state residents and visitors.
Poker-Only Bill
"My bill will only authorize Internet poker," Senator Erickson said. "Poker is unlike banking games in many respects that make it best for the introduction of interactive gaming. Poker operators are not participants in the games and are indifferent as to the outcome."
That's a common refrain from poker supporters, who have long sought to separate their game – in which players compete against each other in a contest that melds skill and luck – from other casino games that pit player against casino and are mostly luck-based.
In Senator Erickson's bill, all gross gaming revenue from the poker sites would be taxed at 14 percent. There would also be a licensing fee of $5 million in order for operators to get started.
Erickson also says that his bill will include the same sort of "bad actor" provisions that some other jurisdictions have used. This would keep out any companies that continued to offer online gambling in the United States after the Unlawful Internet Gambling Enforcement Act (UIGEA) went into effect. That includes some major players in the industry – most notably, PokerStars and Full Tilt Poker.
Erickson says that adding online poker to the rapidly expanding gambling options in the Keystone State will help protect players who are already playing on sites operating illegally, as well as keep more revenue inside the state.
"Many Pennsylvania residents participate in illegal and unregulated poker sites," Erickson said. "Establishing a strong regulatory framework under the Gaming Control Board will assist in shutting down these illegal sites and enhance consumer protection for our gaming residents."
Much of the information on this bill comes from a memo that Erickson sent to other state senators in an effort to find co-sponsors for the legislation. Specifics about the wording of the bill have yet to be released.
Hearing Finds Cautious Support for Online Gambling
The bill comes as the state legislature of Pennsylvania continues to study the issue of online gambling – not to mention the health of the state's overall gaming industry. At a Tuesday hearing of the Senate Committee on Community, Economic and Recreational Development, regulated online gambling was a hot topic.
While groups like Caesars and Penn National Gaming were reportedly (and not surprisingly) in favor of offering some sort of online gambling options in the state, many expressed a desire to do so only under the right conditions. Others, like Robert Green of Parx Casino and Racing, were less upbeat about the potential for online poker, and wanted to see more data from New Jersey before making any decisions.
Regulators such as Gaming Control Board Chair William Ryan also urged the state to move slowly, saying that there should be at least a year to implement any online gambling programs if the legislature chooses to pass such a bill.