Pennsylvania Gets First Taste of Online Sports Betting as More Sportsbooks Expect to Start Testing Soon
Posted on: June 20, 2019, 07:01h.
Last updated on: June 20, 2019, 12:05h.
Pennsylvania's sportsbooks reported nearly $2.9 million in gross revenue last month, according to data from the state's gaming commission. In addition, the state got its first look at the impact online sports betting may make.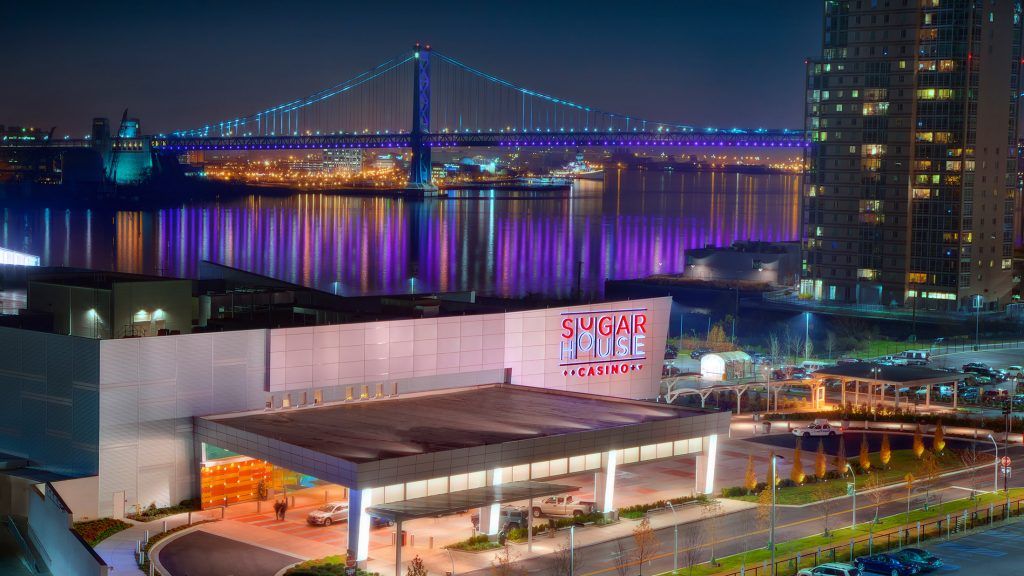 In just three days of testing, Philadelphia's SugarHouse Casino took more than $573,000 in online bets, according to the Pennsylvania Gaming Control Board (PGCB). That led to $38,753 in revenue and $13,951 in state and local taxes.
Overall, the state's eight sportsbooks processed $35.9 million in bets for the month of May. State and local coffers received slightly more than $1 million in tax revenue. Pennsylvania taxes sportsbook revenues at 36 percent, the state takes 34 percent with 2 percent given to communities.
Pittsburgh's Rivers Casino barely beat out SugarHouse, which itself will take on the Rivers branding later this year, for top sportsbook as both handled more than $7.9 million in bets each. SugarHouse's revenue beat Rivers, $711,845 to $641,029.
Parx Casino and Racing, located in the Philadelphia suburb of Bensalem Township, handled $6.8 million in bets and generated $639,922 in revenue.
For the fiscal year, which ends on June 30, the state's sportsbooks have processed $198.3 million in bets and earned $19.7 million in revenue. The state has received $7.1 million in taxes as a result.
The first bets were taken in November at the Hollywood Casino at Penn National Race Course in Grantville. Five of the eight books currently taking bets didn't start their operations until the 2019 calendar year.
More Online Testing Expected
SugarHouse is still the only Pennsylvania sportsbook with an online presence, but PGCB Communications Director Doug Harbach told Casino.org that could change soon.
We do expect a couple more operators to conduct two-day or three-day test periods within the next couple of weeks," he said.
The launch of additional online sports betting options should only increase the amount of revenue the sportsbooks generate. Studies from neighboring New Jersey indicate that as much as 80 percent of that state's gambling revenue is generated from online betting.
For comparison, the SugarHouse retail sportsbook average daily handle for May was $237,119. The online sportsbook, in limited testing, had an average daily handle of $191,054, and that happened despite not offering a mobile app for iPhone users.
While the state awaits more sportsbooks to conduct online testing, the PGCB is also approving more licenses. Last week, the board approved a license for the Mount Airy Casino Resort, which plans a 3,800-square-foot sportsbook at its northeastern Pennsylvania venue. The Stars Group will manage the sportsbook.
In addition, the board also approved a conditional sports wagering manufacturer license to KT Group Limited, which will make self-service sports betting kiosks for Presque Isle Downs and Casino in Erie.
Fantasy Sports Up 35 Percent
On Wednesday, the PGCB announced that fantasy sports providers generated $1.8 million in revenue last month. That marked a 35.4 percent increase from May 2018.
FanDuel and DraftKings, the two largest players by far in the market, both reported large increases. FanDuel's $960,155 in revenue was up 42.7 percent from the same month last year, while the $813,346 reported by DraftKings represented a 28.7 percent jump.
Pennsylvania players spent $16.4 million on fantasy sports contest in May.
For the fiscal year, fantasy providers have generated nearly $22 million in revenue from their sports contests, with $3.3 million in tax revenue created.
Of the $207.5 million spent by players in the state, FanDuel ($93.5 million) and DraftKings ($102.2 million) account for a combined 94.3 percent of the fantasy sports market share in Pennsylvania.