Pennsylvania Gaming Revenue Totals $467M in July, Record Year Likely
Posted on: August 18, 2023, 11:16h.
Last updated on: August 18, 2023, 11:27h.
Pennsylvania gaming revenue last month totaled $467 million, an increase of nearly 8.9% from a year ago.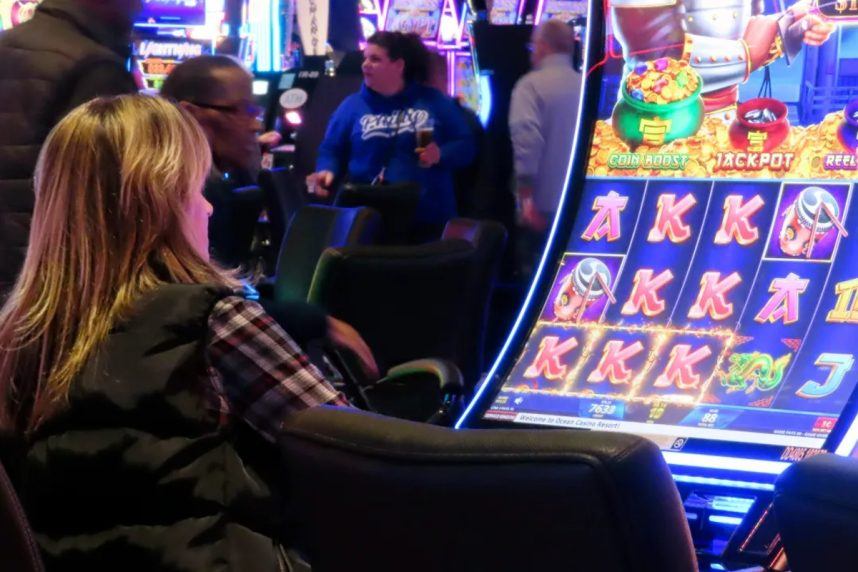 Pennsylvania's gaming industry continues to thrive as the market continues to expand and attract new players. Fresh off a record year in which total gross gaming revenue (GGR) topped $5.2 billion, the state gaming industry has only further grown revenue through the first seven months in 2023.
The Pennsylvania Gaming Control Board (PGCB) relayed Friday that iGaming fueled July revenue. Online slots won $94.8 million, a 32% year-over-year surge, while interactive table games won $35.4 million, a 48% surge.
Oddsmakers also fared well, as sportsbooks kept $32 million of the $338.4 million wagered. That represents a 26% improvement on July 2022.
The online gaming and sports betting gains offset losses incurred at the state's 17 brick-and-mortar casinos. Retail slots won just shy of $214.7 million, remaining flat from a year ago, but table game win dropped 4% to $83.4 million.
Video gaming terminals inside truck stops retained $3.3 million of the coin-in, a 7% decline. Online poker rake and fantasy sports also slid, as interactive poker charges totaled $2.6 million (-4.5%), and fantasy sports generated $655K (-24%) in fees.
Pacing for Record Revenue
The odds continue to shorten that Pennsylvania's gaming industry will set a new revenue record for its third consecutive year.
The Keystone State's gaming industry generated GGR of $4.73 billion in 2021, a then-record fueled by pent-up demand caused by the COVID-19 pandemic. The gaming interests followed up the banner year with another unprecedented campaign where gaming income ballooned to $5.21 billion.
Through seven months of 2023, the Pennsylvania gaming industry has won more than $3.365 billion from players. That's an increase of roughly 11% from where the industry stood at this time last year.
It's a trend that's being experienced across the country. The American Gaming Association (AGA) reported this week that commercial casinos won more than $16 billion in the second quarter. The industry's primary trade group added that the commercial market is on pace for its third consecutive annual revenue record.
The AGA explained the $32.71 billion won by commercial gaming operators through the first six months is nearly 12% ahead of the industry's 2022 record year where revenue exceeded $60.4 billion.
Legacy Gaming Concerns
Pennsylvania and New Jersey continue to jockey for the title of the nation's second-richest gaming state behind Nevada. The Garden State took the honor last month, as New Jersey GGR totaled $506.1 million.
But as was the case in Pennsylvania, New Jersey's July revenue report was highlighted by continued iGaming growth. Meanwhile, revenue generated by the nine casinos in Atlantic City retracted, as brick-and-mortar income fell 3%.
Though Pennsylvania brick-and-mortar casino income last month was down less than 1%, iGaming's continued surge presents concerns for retail interests. Casino executives say not all gaming revenue is the same, as online income is shared with third-party operators and faces higher tax levies. Casinos also don't generate food and beverage, hotel, and entertainment revenue from iGaming players.