Pennsylvania Casinos Cool in April, iGaming Continues Positive Run
Posted on: May 17, 2023, 12:47h.
Last updated on: May 17, 2023, 01:54h.
Pennsylvania casinos cooled off in April in terms of the brick-and-mortar play following the state's all-time best revenue month set in March.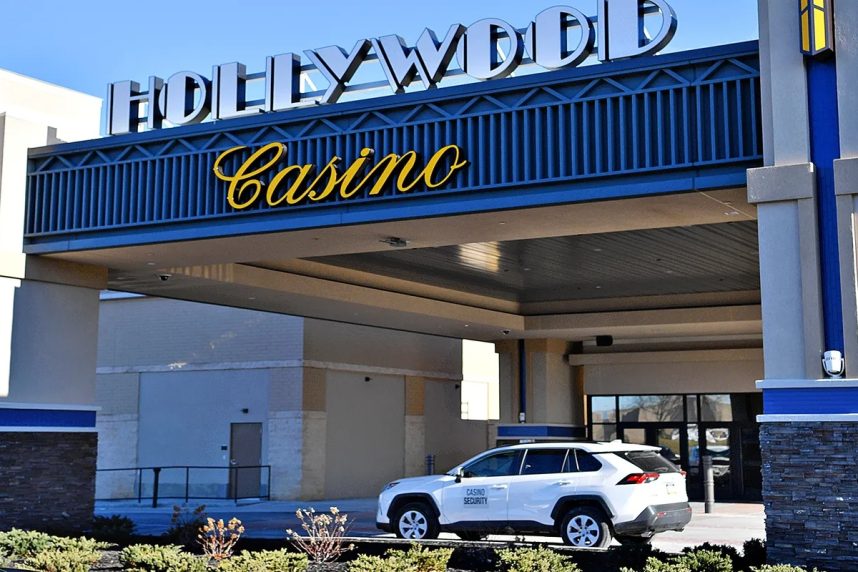 The Pennsylvania Gaming Control Board (PGCB) announced on Wednesday the April revenue results for the state's 17 retail casinos, iGaming websites, and retail and online sportsbooks.
In all, Pennsylvania's gaming industry won more than $476.7 million in April. That's 3.2% better than April 2022. April 2023 marked the state's eighth month where revenue exceeding $420 million.
Land-based casinos won about $213 million from slot machines and another $84.3 million on table games for a combined haul of approximately $297.3 million. That's a nearly 4% year-over-year reduction. Slot income fell 2.2% while felt win tumbled almost 8%. April's brick-and-mortar casino revenue was about 4.5% below March, when the state's casinos won $311.2 million.
Pennsylvania's gaming industry made up for the in-person revenue losses elsewhere, specifically in iGaming and sports betting.
iGaming, Oddsmakers Continue Growth
As was the case last month in New Jersey, where Atlantic City's nine casinos experienced reduced brick-and-mortar win with those losses made up online, Pennsylvania's internet casinos and mobile sportsbooks continued to widen their business operations in April 2023. And the online action more than covered the on-the-ground losses.
Pennsylvania iGaming revenue from interactive slots surged 25% to more than $95.6 million, while online table win rose 16% to nearly $38.9 million. Online poker rake added $2.7 million for a combined iGaming win of about $137.2 million. In April 2022, iGaming revenue was $113.1 million.
Oddsmakers also fared well in April, as sportsbooks won $37 million of the $572.2 million wagered. The $37 million hold represents a 10% year-over-year gain.
Pennsylvania's video gaming terminal locations reported gross revenue of $3.5 million, a nearly 6% decline from a year ago. Daily fantasy sports platforms added $1.5 million in contest fees, a 9% year-over-year decline.
State Industry Expanding
Pennsylvania last year became the nation's second-richest gaming state behind only Nevada. The state's gaming interests edged New Jersey by just $28,700, as the Keystone State's gross gaming revenue (GGR) totaled $5,211,303,191 to the Garden State's $5,211,274,456.
Only a handful of years ago, Pennsylvania was a much smaller gaming state than Nevada and New Jersey. That changed in 2017 when the Republican-controlled legislature and then-Gov. Tom Wolf (D) turned to gaming to bridge a budget gap instead of increasing taxes.
The state's 2017 gaming expansion that Wolf signed authorized mini-casinos, sports betting, iGaming, and VLTs at certain truck stops.
The more than $5.2 billion won from gamblers last year in Pennsylvania represents an increase of 61.5% from 2017, when the state's casinos won $3.2 billion.
Pennsylvania's gaming industry continues its upward trajectory through the year's first four months. January through April gaming income totaled more than $1.91 billion, more than $300 million more than where the industry stood at this time last year.