Penn National Gaming in Reported Merger Talks with Regional Operator Pinnacle Entertainment
Posted on: October 7, 2017, 10:00h.
Last updated on: October 6, 2017, 04:09h.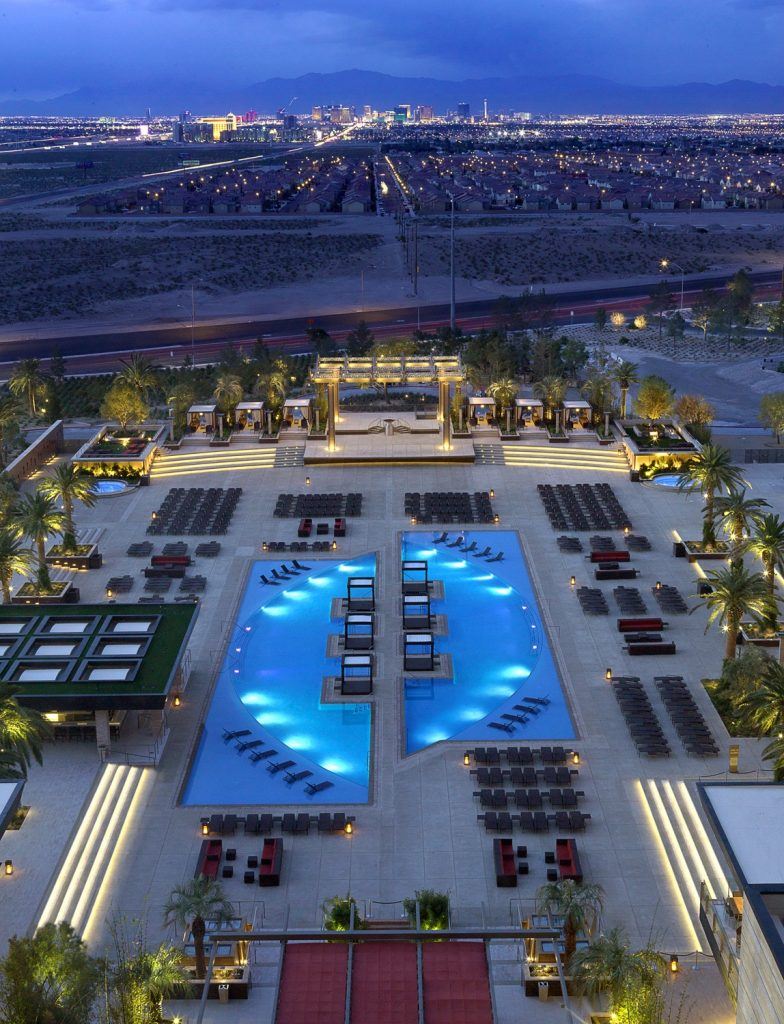 Penn National Gaming, the company that owns both the Tropicana and M Resorts on the Las Vegas Strip, is exploring acquisition of Midwestern operator Pinnacle Entertainment, according to the Wall Street Journal.
The two casino conglomerates have been holding "off-and-on-again" discussions about a consolidation of their combined 49 gaming properties for awhile, although they have not yet found mutually acceptable terms, the WSJ reports, citing sources "close to the situation." Both companies operate entirely in the US, except for one Canadian property owned by Penn in Ontario, Canada.
The gaming operators already have close links through Gaming and Leisure Properties (GLPI), a real estate investment trust (REIT), the casino industry's first, which was formed in 2013 as a corporate spinoff from Penn National.
In 2015, GLPI acquired all of Pinnacle's real estate assets in an all-stock transaction of $4.74 billion, while the latter remained the operator of these properties. Essentially, Penn National and Pinnacle share the same landlord, a fact that should ease the integration process in the event of an actual deal.
Strong Alliance
Penn National has expressed interest in acquiring Pinnacle's operations, which have a current market cap of $1.36 billion, for some time now. The latter operates 16 gaming venues across the US (plus the Heartland Poker Tour), which generated Q2 revenues of $653.6 million.
Adjusted earnings were $180.7 million, although this sum shrank to $79.4 million after it paid the rent to GLPI on the properties it used to own. However, since it owns a stake in GLPI, it does still hold a small piece of those properties.
Penn National is one of the fastest-growing gaming companies in the US, with 33 venues (including horse and dog racetracks and off-track betting locales) in the US and one casino in Canada, and a current market cap of $2.18 billion.
Growth on Steroids
Penn has been hungry for expansion over the past few years. In 2015, Penn acquired its second Las Vegas casino, the Tropicana, on the Strip, adding it to the M Resort on the far south end of Las Vegas Boulevard. In March, it agreed to buy two Mississippi casinos, Bally's Casino Tunica and Resorts Casino Tunica.
It also purchased San Francisco-based social casino games company Rocket Games last year for $110 million.
While neither company was prepared to comment about the alleged negotiations, the WSJ story alone was enough to see shares in both companies take off. Pinnacle gained 8.4 percent on Thursday, while Penn National rose by almost five percent.
History of Pinnacle
Pinnacle traces its history back to 1938 when the legendary movie producer and studio owner Jack Warner opened the Hollywood Park Racetrack in Inglewood, California. Warner convinced Walt Disney and Bing Crosby to come on board as initial investors in the company, which was then known as Hollywood Park Entertainment. It later became Hollywood Park Inc, before changing its name to Pinnacle Entertainment when the racetrack was sold to Churchill Downs in 2000.