Peninsula Pacific: 'No Plans' for DiamondJacks License or Relocation in Louisiana
Posted on: May 20, 2020, 07:23h.
Last updated on: May 20, 2020, 10:35h.
Peninsula Pacific Entertainment, which announced last week it would not reopen a Louisiana casino after the state began easing restrictions put in place by the coronavirus, has no plans for the casino's license at this time, a company official told Casino.org in a statement.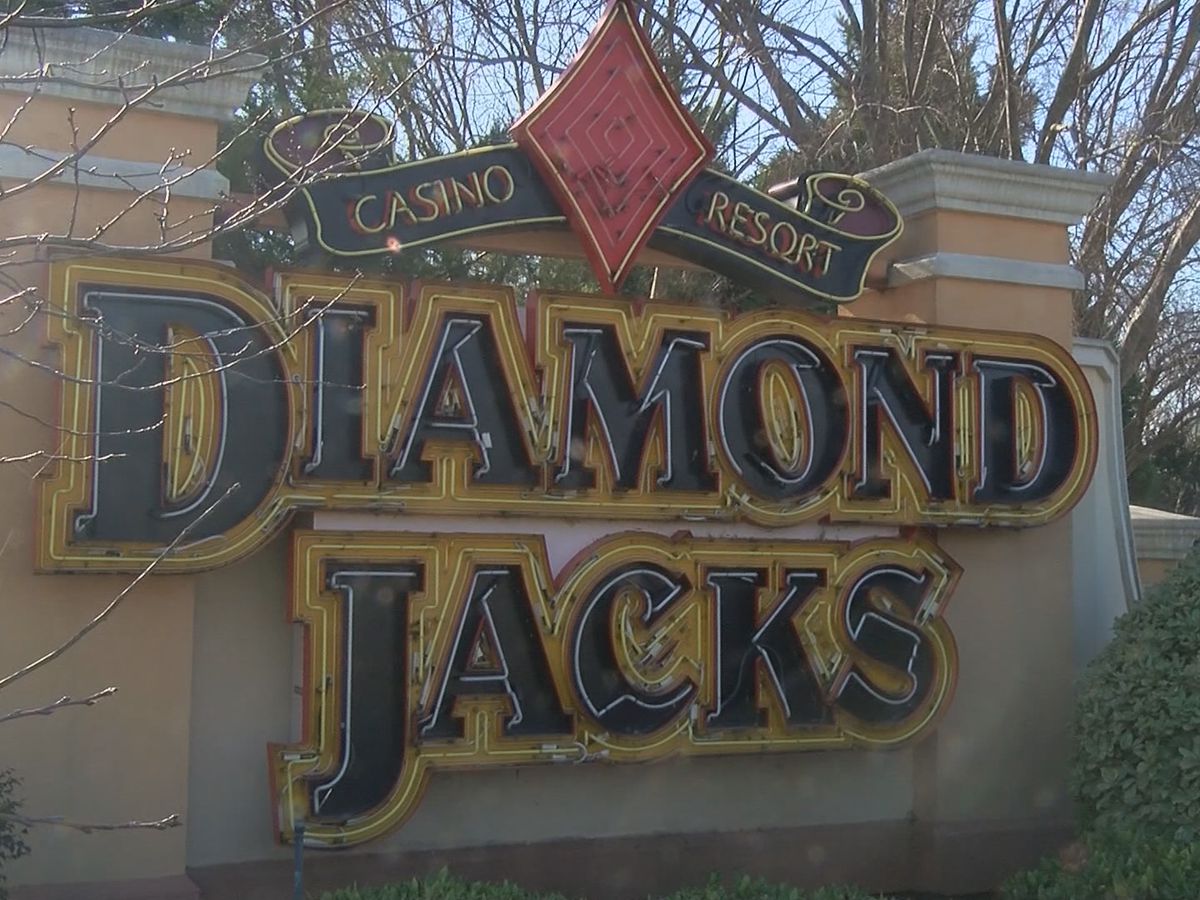 The company permanently closed DiamondJacks Casino in Bossier City because of the "business circumstances" caused by COVID-19. Based on figures from the 2019 Louisiana Gaming Control Board (LGCB) Annual Report, the casino employed 413 full- and part-time workers.
As one of 15 licensed riverboats, the casino was one of the smaller vessels in the state. Its 671,214 admissions for the 2017-18 fiscal year was the second-fewest among licensees, and the $38.1 million in adjusted gross revenues for the fiscal year was the lowest of all riverboat casinos.
DiamondJacks is one of six casinos based in the Shreveport-Bossier City region, located in the northeast corner of the state. There have been discussions about whether the market is oversaturated and if a casino or two should relocate elsewhere in the state.
However, relocation is not something Peninsula Pacific is considering at this time, company COO Aaron Gomes said in a statement.
"Peninsula Pacific Entertainment has no plans to reopen DiamondJacks, or open another property in the state, at this time," he said. "We can share that we love the people and business community in Louisiana. We are happy to consider any new development opportunities that would align with our values of providing guests with outstanding service and exceptional quality. If that is possible in the future, we would love to come back."
According to the state's Central Gaming Registry, the Louisiana Riverboat Gaming Partnership received the license for DiamondJacks on June 26, 2003. Under state law, licenses must be renewed every five years.
Gaming Board Will Want Answers
LGCB Chairman Ronnie Jones said although he's heard Peninsula Pacific has a plan, he has not formally heard from the company as of early Wednesday morning.
it's not unprecedented for a company to hold a license and not operate. However, Jones said it's also not an apples-to-apples comparison with DiamondJacks, either.
That's only occurred where the vessel, like after Katrina, was totally destroyed," Jones told Casino.org. "In this case, we have a birthing site, we have a property, we have an asset. So, the state's going to need to know what the plan is, and our patience, it's not infinite."
For now, though, Jones said the board is focused on getting the state's other casinos up and running. Once those casinos are fully operational – the first casinos reopened Monday – then the board will have discussions with Peninsula Pacific regarding DiamondJacks.
Relocation Faces Challenges
The LGCB would likely approve relocating a license from the Shreveport-Bossier City region to another part of the state. but Jones told Casino.org other factors have kept that from happening.
The two most likely landing spots for a casino would be the northern shores of Lake Pontchartrain in the southeastern corner of the state, or a community in the northeastern corner.
Both come with their own set of challenges.
Jones said that Brent Stevens, Peninsula Pacific's manager, tried to move DiamondJacks to Lake Pontchartrain a couple of years ago. However, the move needs legislative approval, and a bill designating a waterway for riverboat gaming in the region failed to get out of committee.
In the northeast, there's an added wrinkle. Besides needing legislative support, relocating there would likely require a local referendum, since many parishes and communities in that region did not pass the gaming referendum more than two decades ago.
Located just 20 miles from Texas, Shreveport-Bossier City once had the gaming market cornered in the region. However, tribal gaming in Oklahoma and now the presence of casinos in Arkansas have changed the dynamics.
"I'm hoping that the legislature will take a fresh look at the issue of competition for the gaming industry and maybe permit some changes. But ultimately, that's a policy decision that rests with them," Jones said.