Paul Phua Case Judge Discards FBI Evidence 
Posted on: February 3, 2015, 01:01h.
Last updated on: February 3, 2015, 01:01h.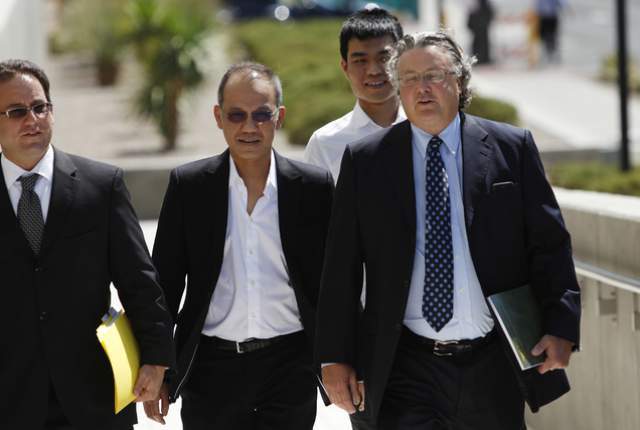 Paul Phua, the Malaysian high-stakes poker player who stands trial accused of masterminding an illegal World Cup betting ring, was thrown a lifeline this week by a federal judge.
US Magistrate Judge Peggy Leen has advised that the bulk of evidence gathered by the FBI during a controversial sting operation should be disregarded in the case.
Phua was arrested, along with eight other people, in early July after the FBI uncovered a multi-million-dollar betting ring operating out of luxury villas at Caesars Palace; however, his defense team has argued that the surveillance methods used by investigators were an illegal, unconstitutional breach of Phua's Fourth Amendment rights.
Agents posed as internet repairmen before turning off wireless access to the villas in order to gather video evidence.
While the judge ruled that that the nature of the ruse was acceptable, she was highly critical of the sworn affidavit the agency used to gain a judge's permission to search the villas, which she branded "fatally flawed" was filled with "false and misleading statements." The affidavit was also guilty of exaggerating the amount of evidence the FBI had against Phua, she added.
Search Warrant Not Validated by Results
 "The investigators' suspicions that Phua was engaged in illegal sports betting at Caesars Palace may be borne out by the evidence recovered in the execution of the warrant," she said. "However, a search warrant is never validated by what its execution recovers."
Leen was also critical of the FBI's failure to inform the judge of the repair technician ruse when applying for permission to perform a search of the premises.
Phua's defense team called the ruling a "triumph for citizens everywhere," and added that "law enforcement must not be reckless nor omit vital information when seeking a warrant."
Meanwhile, federal prosecutors have 14 days I which to reply if they want to challenge the decision. "We are currently reviewing Magistrate Judge Leen's reports of findings and recommendations," US Attorney Daniel Bogden told Bloomberg.
$300 Million in Sports Bets
Should the evidence be thrown out of court, the prosecution may have a difficult time securing a conviction.
While Phua's villa was one of three searched, the hub of the betting operation was actually a villa that was being rented by Hui Tang, another arrestee.
Tang pled guilty, was sentenced to five years' probation and ordered to pay fines of $500,000.
Phua is accused of being one of the masterminds behind a gambling ring that processed approximately $300 million in sports bets during the groups' stay in Las Vegas.
Immediately following the arrests, many of the high-stakes poker community came to the aid of Phua, whose $2 million bail was posted by Phil Ivey and Andrew Robl.
The poker player, and his son, Darren, are the only members of the group to plead not guilty.