Paddy Power Betfair Denies Trumped-up "Spying" Allegations
Posted on: November 2, 2016, 05:00h.
Last updated on: November 2, 2016, 03:29h.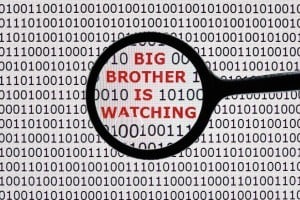 Paddy Power Betfair (PPB) has rejected allegations that uses software and social media to spy on its customers.
The denial came in the wake of a report by UK-based newspaper The Times this week that accused the bookmaker of breaking data protection laws through the use of a tracking cookie, developed by US firm Iovation.
The software is downloaded to a users' mobile phone without their knowledge. It can then be used to gather information that will help build a profile about a customer to determine how they should be treated.
In a separate report, published by the same newspaper on the same day, PPB is accused of using social media to further intrude into customers' lives in a possible breach of privacy laws.
An unnamed source told The Times that risk management teams often carry out background checks on social media and even examine customers' homes on Google Street View to assess their likely level of wealth.
Compliance Issues
"You check who they're friends with and what they like on Facebook to see if they have good connections," said the source. "Everyone does that. If a guy is betting a lot you want to see where he lives. That's what you have to do in your job, your bonus is affected by it."
"If someone is betting a lot you look up their account and see what you can learn about them. If they're having big bets and live in a normal house, you want to know if you're taking their inheritance off them or if they've built up a big bankroll to play with."
Responding directly to the two articles, a PPB spokesman said that these checks are, in fact, carried out in compliance with the UK's Gambling Commission KYC (Know Your Customer) regulations that are a condition of licensing and are ultimately in place to promote customer protection.
"Like many other bookmakers, we use Iovation to tackle fraudulent activity, breaches of our terms and conditions and for responsible gambling purposes," a PPB spokesman said. "We consider the use of Iovation to be strictly necessary in order for us to fulfil our legal and regulatory requirements around security, prevention of fraud and anti-money laundering, so it complies with data protection guidelines in both Ireland and the UK."
Anti-gambling Crusade
The UK press is on a full-fledged anti-gambling crusade, and this isn't the first time it has confused the robust regulation that polices licensed gambling in the country with a perceived underhandedness by the bookmakers.
Two weeks ago, the Guardian mistook reports of isolated, sporadic delayed payments, which were likely a product of the strict anti-money laundering directives to which online gambling companies must adhere, for evidence that they were deliberately stalling in an effort to stiff their customers.     
If the UK gambling regulations are really in breach of the law, as the Times suggests, then the newspaper needs to take up the issue with the government rather than the bookies.