Optimal Payments Completes Acquisition of Skrill
Posted on: August 11, 2015, 01:43h.
Last updated on: August 11, 2015, 01:44h.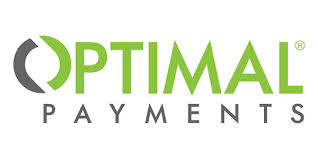 Optimal Payments has completed its takeover of Skrill, creating a combined firm that will take its place among the largest payment processing companies in the world.
"Today is a very important milestone for Optimal Payments," Optimal President and CEO Joel Leonoff said. "I am delighted we have successfully completed the acquisition of Skrill. This is a transformational deal which more than doubles the size of our business. Together, we are a stronger, more diversified business which is better able to compete on a global basis."
Combined Group Has Global Reach
Combined, Optimal and Skrill will have the ability to process payments in over 40 different currencies and in nearly two dozen languages. Over 100 payments types will be accepted under their banner.
In addition to an improvement in the scale of the business, the companies are also expected to benefit financially from synergistic elements that could save the firm $40 million per year.
Optimal is also hoping that the acquisition, which is considered a reverse takeover because of Skrill's larger size, could show even greater dividends in the years to come.
"The board is confident that the transaction will deliver the earnings accretive benefits for shareholders from next year and that the intended move into the FTSE 250 will deliver enhanced liquidity," said Optimal chairman Dennis Jones. "I would like to take this opportunity to congratulate the Optimal Payments leadership team and their staff for their commitment and dedication to turning the acquisition of Skrill from an aspiration into a reality."
Major Brands Under Optimal Umbrella
The acquisition cost Optimal approximately $1.2 billion, and brought two major e-wallet providers that commonly have their products offered at online casinos under the same roof.
The new firm will now control offerings including Skrill, Neteller, paysafecard, and Payolution.
Now that the acquisition is complete, Skrill Group CEO David Sear will be stepping down from his post.
"The combination of Skrill and Optimal Payments creates a multi-billion dollar fintech company and a powerful force in the world of payments," Sear said. "I have every confidence the business will become a major player in global online payments moving forward and wish the new leadership team the greatest of success as they steer the combined group into this exciting next phase of growth."
Under Sear's leadership, the Skrill Group doubled in value, with the acquisition of Ukash being one of the most momentous moments of his tenure.
"On behalf of the Board and CVC I would like to thank David for his leadership during a defining period in the Skrill Group's history," said Peter Rutland, a partner at CVC Capital Partners, the previous shareholders of the Skrill Group. "We wish him every success for the future."
The acquisition began to take shape in March, when Optimal Payments made their $1.2 billion offer for Skrill. That purchase was approved just last week by the UK's Financial Conduct Authority, allowing the deal to be finalized.
The new Optimal Payments will now generate close to $700 million in revenue annually. That should be enough for the company to gain a listing on a prestigious British stock index.
"The combined business will be quoted in the UK and will be of sufficient scale for us to seek a main market listing and FTSE250 inclusion as soon as possible following completion of the acquisition," Leonoff said.
Latest Casino Stocks:
Retrieving stocks data...
Retrieving stocks data...
Retrieving stocks data...
Retrieving stocks data...
Retrieving stocks data...