Online Poker Won't Be Banned Nationwide, as Anti-Gambling Bill 2.0 Fails
Posted on: May 27, 2016, 01:07h.
Last updated on: May 27, 2016, 01:34h.
The online poker industry has received its fair share of criticism from some US lawmakers, mostly Republicans. One of those politicians, Senator Lindsey Graham (R-SC), tried some sneaky business to impress Las Vegas Sands CEO Sheldon Adelson.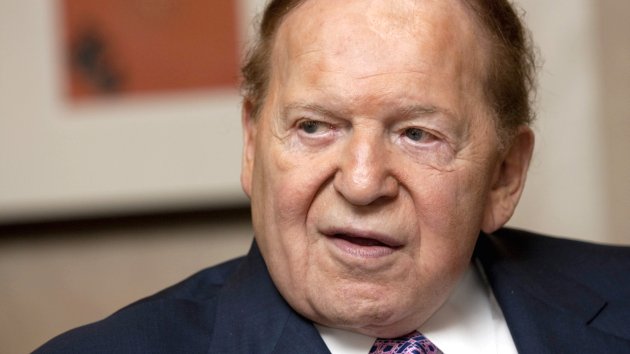 While Graham was running for president this past year, Adelson, one of the biggest GOP donors, expressed his support for the South Carolina congressman.
In return, after Graham dropped out of the race due to receiving hardly any support, he threw Adelson, who has been on an anti-gambling crusade for years, a bone.
The senator snuck some anti-gambling language into a federal spending bill, which certainly made the casino mogul happy. In the bill, if passed the way Graham worded it, online gambling would be banned nationwide.
Not So Fast, My Friend
Despite his attempt to pull a fast one on his fellow members of Congress, Graham was unsuccessful. Rep. Charlie Dent (R-PA) removed the online gambling ban language from the bill, and that was the end of it.
"We win. RAWA loses. Thank you for taking action to defeat this effort," a pro-online poker organization, Poker Players Alliance (PPA), said in a statement.
The Restoration of America's Wire Act (RAWA) was a bill supported by Adelson that would have banned online gambling in America. But, after many attempts and a boatload of money thrown at it, it never passed.
The language Graham inserted in the federal spending bill was similar to RAWA. Like RAWA, this attempt to make online gambling illegal throughout the United States was an epic failure.
Adelson, the man who owns two of Las Vegas' most luxurious hotel casinos ( the Venetian and its sister property, Palazzo), as well as Nevada's largest news source (the Las Vegas Review-Journal) is 82-years old and worth billions of dollars, but absolutely refuses to give up his fight to make it illegal to gamble online. He's been doing this for years and no one expects him to quit until the day he dies.
Supporting The Donald
Donald Trump has now received enough delegates (1239, two more than are required) to claim the GOP nomination for America's next president. After taking his time to fully endorse any candidate, Adelson recently announced his backing of The Donald.
The online gambling antagonist has thrown around millions of dollars over the years to Republican candidates. He works tirelessly to influence a candidate's decisions, and that could well include the fight to ban online gambling.
A Trump endorsement from Adelson doesn't necessarily mean it will soon become illegal to gamble on the Internet. In fact, the likelihood of RAWA or any similar bill passing, based on a few years of evidence at this point, is slim to none. But Adelson will most certainly, at the very least, attempt to influence Trump's decisions, should the business tycoon get elected.