Online Gambling Now Dominant Sector in UK
Posted on: November 29, 2016, 04:30h.
Last updated on: December 6, 2016, 02:37h.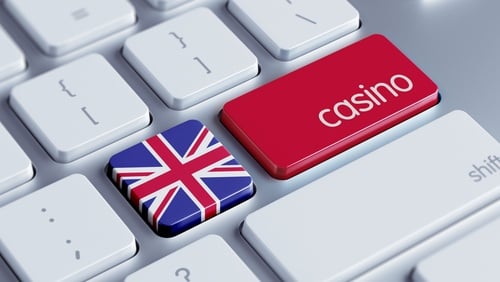 Online gambling is now the largest sector of Britain's gambling market, according to figures published this week by the UK Gambling Commission.
The regulator said that, between April 2015 and March 2016, online gambling operators generated a gross gambling yield (the amount wagered minus winnings paid out) of £4.5 billion ($5.62 billion), representing a 33 percent share of the market.
Over the same period, £3.4 billion ($4.25 billion) was generated by the National Lottery, £3.3 billion ($4.12 billion) by the high street betting sector and £1 billion by traditional casinos.
The UKGC has only recently been able to track the online gambling habits of Brits.
Prior to November 1, 2014, online operators did not have to have a UK license, but instead were regulated within a number of UK government-white-listed jurisdictions, such as Alderney, the Isla of Man, Malta and Gibraltar.
But new rules brought in at the end of 2014 meant that any operator wishing to engage with UK customers would have to be licensed and taxed within the country.
As well as a tax boost for the government, it has given the UKGC access to new data on one of the biggest regulated online gambling markets in the world.    
Creative Approach
Of the £4.5 billion generated online, £2.6 billion ($3.25 billion) came from casino games, £1.6 billion from sports betting ($2 billion), £152 million from betting exchanges ($190 million), £153 million ($191 million) from bingo and £26 million ($32.4 million) from pool betting. Online slot machine style games alone generated £1.8 billion ($2.25 billion).
Remote casino activities (57.5 percent) and remote betting (35.1 percent) generated the most GGY as a share of the total; collectively accounting for 92.6 percent of remote GGY.
Remote bingo games, betting exchange and pool betting made up the remaining 7.4 percent GGY share, said the regulator.
"Our latest statistics show that with the growth in online gambling the industry is increasingly taking a creative approach to using technology to engage consumers," said James Green, GC Programme Director.
"As the online sector grows operators will also need to demonstrate that they are taking an equally innovative approach to ensuring gambling is safe for all online consumers."
Media Furor
Across all sectors, the UK gambling industry generated, or "won," a GGY of £13.6billion. Many sections of the press seized on these figures, citing them as evidence that people are gambling more and in a less responsible fashion.
"Online Bets Fuel Gambling Epidemic" suggested The Times. The newspaper claimed that the figures showed that UK gamblers lost 10 percent more between April 2015 and March 2016 than they did the previous year. But as we have said, there was no data on online gambling for over half previous year and so the figures are not comparable.   
The Times also claims that the number of people with a severe gambling problem has doubled in the last three years, according to the Gambling Commission, but the last study conducted by the regulator was in 2010 and it found that rates of problem gambling had remained stable since the late nineties.