OJ Simpson Perfect Candidate for Parole, Clark County District Attorney Says
Posted on: July 16, 2017, 02:00h.
Last updated on: July 15, 2017, 09:22h.
OJ Simpson could be released from prison as early as October, and according to Clark County District Attorney Steve Wolfson, there's good reason to let The Juice loose.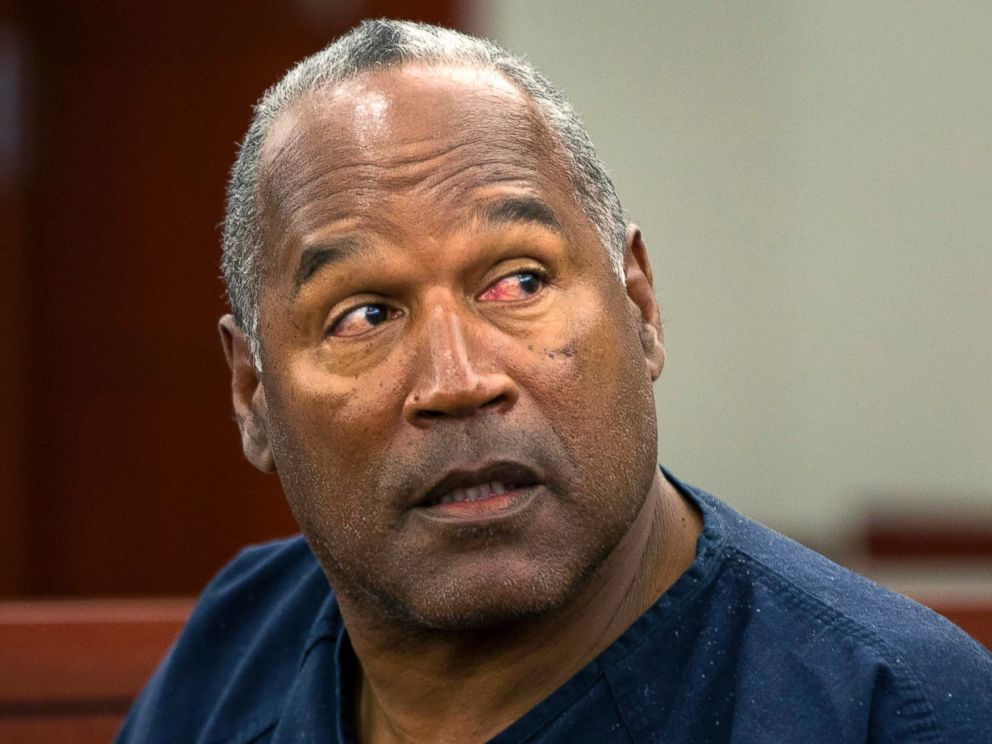 Fielding questions on Reddit, a commenter asked Wolfson on his predictions for OJ's parole hearing, which is scheduled for July 20. "In my opinion, most people who are almost 70 years old, who have been model prisoners, will be excellent candidates for parole. Mr. Simpson fits that description," Clark County's top prosecutor opined.
The district attorney erroneously stated Simpson as "almost 70," but he actually turned 70 on July 9. Simpson celebrated the birthday in the Lovelock Correctional Center some 440 miles northwest of Las Vegas where he was arrested on robbery charges in 2007.
A decade ago, Simpson assembled a group of five men, two of who were armed, and stormed a hotel room at the Palace Station resort in Las Vegas. The former NFL star and actor, who was acquitted of his wife Nicole Brown and Ron Goldman's murder in 1995, was after sports memorabilia he claimed was his.
A year later on October 3, 2008, exactly 13 years to the day that he was sent free of the murders, Simpson was found guilty on robbery and kidnapping charges. He's serving nine to 33 years in prison.
Wolfson's wife, retired Judge Jackie Glass, oversaw Simpson's robbery trial and sentencing.
Parole Hearing
Simpson will appear via video conference from Lovelock Correctional before the Nevada Board of Parole in Carson City. At that time, an assembled panel will determine whether to recommend Simpson's release, or to keep him incarcerated.
OJ Simpson, whose legal name is Orenthal James Simpson, will make his case for discharge. The parole board's most critical responsibility is deciding if Simpson's release would jeopardize public safety. They must additionally decide if parole is in the best interest of the prisoner.
While details of the conviction are revisited during the discussion, the board also takes into account an inmate's prior criminal history. And while he was never found guilty of Nicole and Ron's murders, it might still weigh on the panel's decision.
Should they recommend release, OJ could be free as early as October 1, 2017.
Sin City Justice
Wolfson was taking questions online in order to promote the second season of his office's reality show on Investigation Discovery.
Sin City Justice revolves around the Clark County DA, described by the network as "a diverse and dedicated group of prosecutors who rarely hear the word 'Not Guilty' as they pursue justice for the millions of people who live and visit 'Sin City.'"
MY Entertainment, the production house behind the program, is no stranger to Sin City.
The television company was responsible for Kings of Vegas, a series that aired on Spike TV back in 2006. The competition show focused on six pro gamblers and seven amateurs battling it out in various casino games.
The gambling program featured poker pros Mike "The Mouth" Matusow and David Williams.