Ohio Gov. DeWine Approves Casinos and Racinos to Reopen on June 18
Posted on: June 6, 2020, 12:31h.
Last updated on: June 6, 2020, 04:29h.
Ohio Gov. Mike DeWine on Friday announced the state's casinos and racinos can reopen to the public in two weeks, as early as June 18.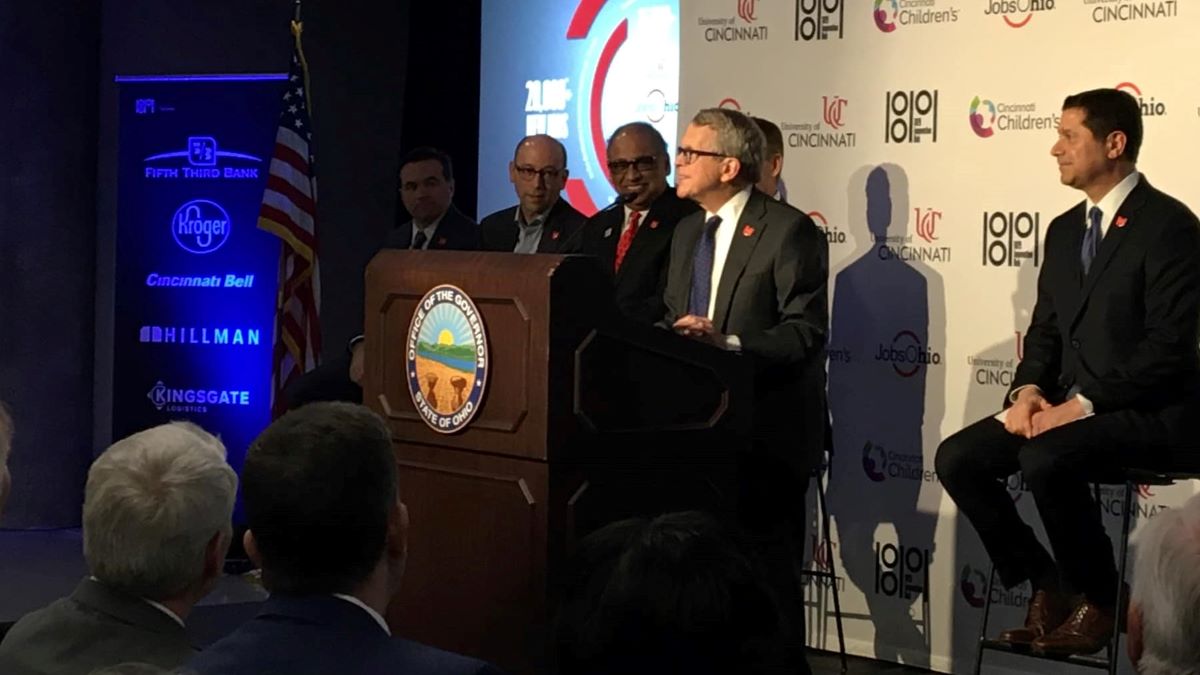 The gaming venues were among the first in the nation to close as the COVID-19 crisis intensified nearly three months ago. Now, in Ohio, the four casinos and seven racinos will be among the last groups of businesses to reopen in the midwestern state.
At his daily COVID-19 briefing Friday, DeWine said he and other state officials have sought a reopening strategy with layers. That meant businesses that involve larger crowds and higher risk factors would wait until the final stages.
Not coincidentally, he announced the casinos will be allowed to reopen at the same time as amusement and water parks. All of those businesses came up with their own plans to reopen, the governor added.
The goal is to make each business, each activity, each venue, as we open them up, as safe as they can be, consistent with the uniqueness of each event and consistent with actually doing the event," DeWine said.
Ohio's announcement came on the same day as casinos in neighboring West Virginia opened. Other neighbors are also in the midst of reopening their gaming venues.
Kentucky Gov. Andy Beshear announced Thursday the state's historical horse racing parlors can reopen as early as Monday, and Indiana has been expecting its state-licensed casinos to open sometime after the state starts Phase Four of its reopening plan on June 14.
In Michigan, some tribal casinos have announced plans to reopen, and two casinos in western Pennsylvania are set to reopen next week.
Casinos Can Set Hours for At-Risk Groups
Ohio's casino reopening guidelines are available on the state's coronavirus web site.
One of the unique features of the state's plan is that it calls for the casinos and racinos to specify hours for at-risk populations, such as the elderly. All employees will be required to wear a mask, with some possible exceptions – such as when a mask would potentially harm their health, or when they work alone in an assigned area. Any exceptions must be made in writing to local health officials.
Guests will not be required to wear a mask, but the casinos will recommend and encourage their use.
Capacity will capped for now at 50 percent of the fire code. Neither valet or coat check services will be available, and poker rooms will remain closed. Other table games, such as blackjack and craps, will be limited to three players per table, and roulette tables will be capped at four players. However, casinos may add gaming spaces if protective barriers are approved by local health officials.
Slots at casinos and video lottery terminals at racinos will need to be spaced appropriately for social distancing guidelines. Casino management will be required to ensure no groups hover around machines.
Horse Racing Underway, Sports Betting On Deck?
Last month, the Ohio State Racing Commission approved the return of horse racing in the state. Both Belterra Park in Cincinnati and JACK Thistledown near Cleveland started their thoroughbred meets on Thursday. Scioto Downs in Columbus and MGM Northfield Park both resumed harness racing last month.
None of the tracks allow fans on the premises.
Ohio lawmakers are also discussing the legalization of sports betting. The state House passed a bill that would allow the Ohio Lottery Commission, which has oversight over the state lottery and seven racinos, to oversee the activity. That bill is now in the state Senate, where there's a rival bill that would give regulatory authority to the Ohio Casino Control Commission.