Officials in Belgium, Hawaii Step Up Pressure on Loot Boxes
Posted on: November 22, 2017, 05:00h.
Last updated on: November 22, 2017, 11:12h.
Government officials in both the United States and Europe have had harsh words about the presence of loot boxes in Star Wars Battlefront II, suggesting that publisher Electronic Arts (EA) may have a serious problem on their hands as more jurisdictions consider classifying the game mechanic as gambling or outright banning the concept.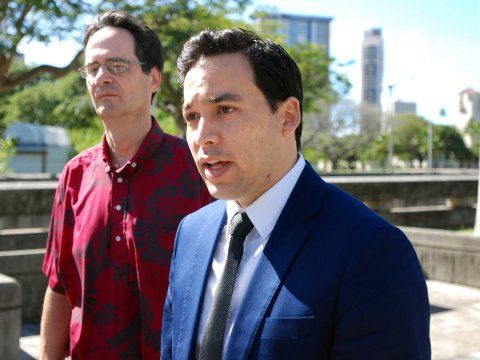 As reported last week, the Belgian Gaming Commission announced they would be looking into Battlefront II and Overwatch to determine whether loot boxes contained in the games should be legally considered as gambling.
Belgium May Seek Loot Box Ban in Europe
While that investigation is still underway, the commission has already made some strong comments on the issue. Minister of Justice Koen Geens shared his personal feelings, saying that any time money and addiction were mixed, it was hard to avoid the conclusion that people were gambling.
"Mixing gambling and gaming, especially at a young age, is dangerous for the mental health of the child," said Geens, according to the Google translation of a VTM News report. Geens also said that Begium would "certainly try to ban [loot boxes]," though he said that would likely require going through the European Union, which will take some time.
While the statements do not amount to a decision by the commission to make loot boxes illegal, as some early reports suggested, they do show the likely position of the Belgian government.
To make matters worse for EA and other developers who have included these micro-transactions in their games, the government reaction to the controversy over Battlefront II has now spread to the United States.
Hawaiian Representative Urges States to Address Issue
On Tuesday, Representative Chris Lee of the Hawaii House of Representatives held a press conference to share his thoughts on the matter, where he described what he sees as predatory behavior by EA.
"This game is a Star Wars-themed online casino, designed to lure kids into spending money," Lee said.
Lee followed up his comments with a post on Reddit that more fully outlined his position.
"These kinds of loot boxes and microtransactions are explicitly designed to prey upon and exploit human psychology in the same way casino games are so designed," he wrote. "These exploitive mechanisms and the deceptive marketing promoting them have no place in games being marketed to minors, and perhaps no place in games at all."
Lee has proposed legislation that would prevent games featuring loot boxes from being sold to minors, saying the issue needs to be dealt with "before this becomes the norm for every game." While simply doing so in Hawaii would have minimal impact, the legislator said that he has been in contact with officials in other states who want to address the issue.
"Change is difficult at the federal level, but states can and are taking action," he wrote.
Loot boxes are digital products that provide random cosmetic or gameplay rewards to players who purchase them, either with real money or in-game currency.
The controversy over these systems has heated up in recent months as many high-profile games have included the microtransactions, which were previously more commonly found in free-to-play mobile titles. While publishers want them as a secondary revenue stream, players have had harsh criticism not only because of their gambling-like qualities, but also because they encourage users to "pay to win."
Latest Casino Stocks:
Retrieving stocks data...
Retrieving stocks data...
Retrieving stocks data...
Retrieving stocks data...
Retrieving stocks data...