North Carolina Sweepstakes Operators Backing Out to Avoid the Law
Posted on: May 10, 2015, 09:00h.
Last updated on: May 8, 2015, 08:08h.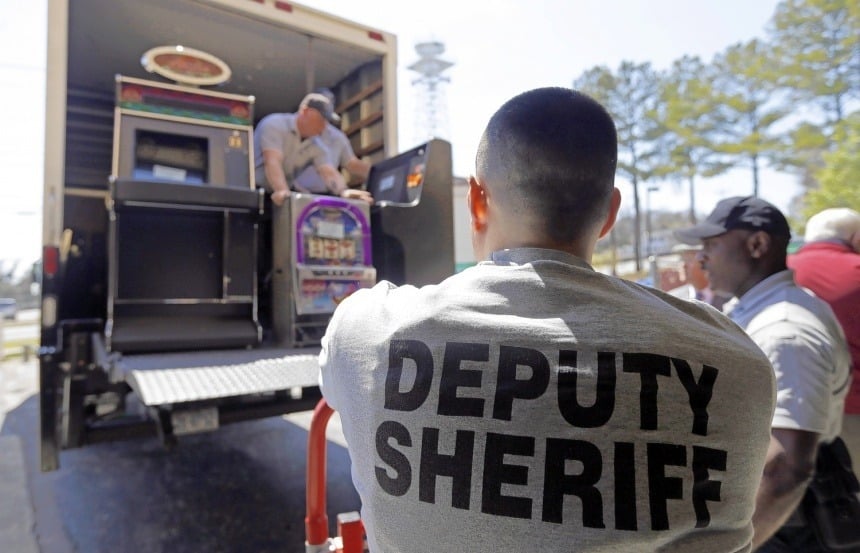 North Carolina may not jump to most people's minds when they think of contentious US gambling issues. But the reality is, sweepstakes cafes have been a major issue in numerous states, and nowhere has the battle over these establishments been more prominent than in North Carolina for the past eight years.
Now, the state appears to have won a major victory against what it says are illegal gambling businesses, as six software providers have agreed to stop operating there.
That announcement came from US Attorney Thomas Walker, who says it is the result of a deal reached between his office and the six companies. Under that understanding, Walker won't be prosecuting any of those companies or the individuals that own them, provided they completely cease operations by July 1.
The six companies combined operated in over 600 locations in North Carolina. They include White Sands Technology LLC, Sierra Software LLC, TNT Software LLC, Digital Reveal LLC, Figure 8 Technologies Inc., and HSV Entertainment LLC.
"We hope this action will be a big step forward in ensuring compliance with North Carolina's gambling laws," read a statement from Walker. "Our office is prepared to assist the state in enforcing large scale violations of the law."
Fight Began in 2006
North Carolina authorities have been fighting against the spread of sweepstakes operations since 2006. That's when state lawmakers first put a ban against electronic gambling machines into place.
However, operators of sweepstakes cafes have attempted to skirt around the law in order to provide legal games that do not quite satisfy the definition of gambling.
Typically, players must make some sort of purchase in order to receive credits to play on one of the machines located at the business; in addition, winners are predetermined, with the games presented on screen only simulating the look of slot machines or other popular gambling games.
That wasn't enough to convince North Carolina officials that these businesses were on the up-and-up, though. They argued that customers went to these establishments not to buy Internet time or phone cards, but rather to gamble, regardless of the exact nature of the games.
Supreme Court Decision Also a Deterrent
The deal between Walker's office and the sweepstakes companies comes on the heels of the North Carolina Supreme Court's decision to deny the appeals from the owner and manager of one Internet cafe in Tarboro. Those individuals were first convicted in 2013 of running an illegal gambling operation, and the state Supreme Court has said that those convictions should be upheld.
For officials in the state, they believe that this decision, along with the actions from the US Attorney's office, should make it easier to keep the sweepstakes industry under control.
"Sweepstakes machines have been a source of problems for local law enforcement and the community for years," said Mark Senter, branch head of North Carolina Alcohol Law Enforcement, in a press release. "It is our hope this action eliminates this illegal activity."
"This announcement marks a major milestone in the long and ongoing fight against illegal gambling," Cumberland Sheriff Earl Butler said in a statement. "We hope these agreements will stop and deter evasion of North Carolina's gambling laws. We have long been involved in this fight, and we will not stop until the laws passed by the legislature and the North Carolinians they represent are fully enforced."