Failed North Carolina Casino Effort Could Prompt Primary Challenge to Senate Leader
Posted on: September 21, 2023, 10:20h.
Last updated on: September 23, 2023, 09:30h.
The failed North Carolina casino effort led this year by Senate President Pro Tempore Phil Berger (R-Rockingham) could result in him having a primary challenger in 2024.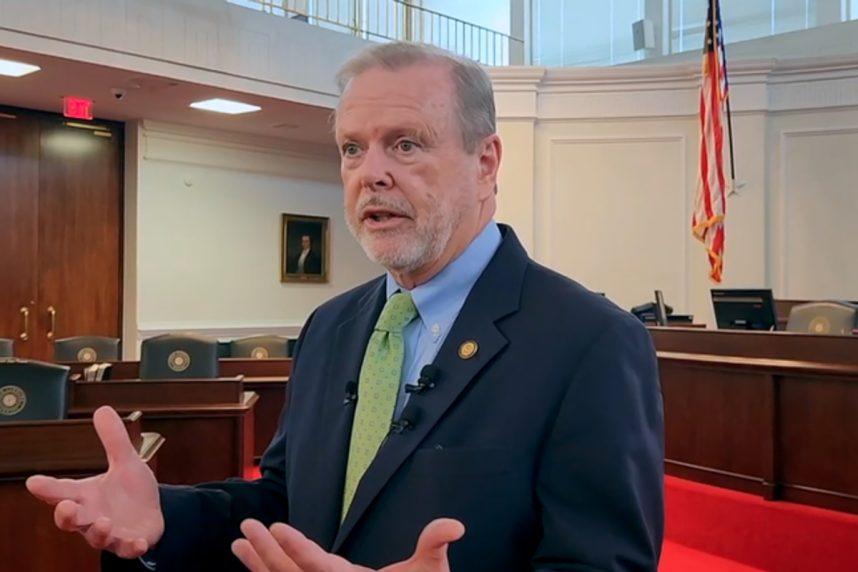 Berger, who leads the Republican Party in the Tar Heel State, which controls both chambers of the General Assembly, agreed to a compromise earlier this year with Gov. Roy Cooper (D) regarding healthcare access. A pillar of Cooper's second term is expanding the state's health insurance program under "Obamacare."
In exchange for getting Republicans to support more state assistance for health care, Berger sought to bring a commercial casino resort to his home county. The Senate leader also wanted to allow a single casino in the counties of Anson and Nash.
Berger reasoned that the casinos would generate new tax revenue for the state and keep gaming money flowing into nearby states inside North Carolina. Berger tried to get House Speaker Tim Moore (R-Cleveland) and his colleagues on board with the gaming push. But the lower chamber leader said he couldn't muster enough support to tack on Berger's gaming provision to the state's delayed 2023-25 budget bill.
Fight Not Over
Much to Berger's chagrin, the Senate leader and Moore announced Tuesday night that they were terminating the casino effort for 2023. They are instead moving forward with the budget and its expanded health care program.
But for Berger, the political damage might be done. Despite being in a heavily Republican county, his decision to back casinos and gambling, something not typically popular among conservatives, has caused a bit of mistrust among those he represents in Raleigh.
Earlier this month, Dough Isley, a lifelong Rockingham resident, helped establish a nonprofit called "Citizens for Good Growth in Rockingham County." The political group was formed to oppose Berger's efforts to place a casino in Rockingham.
Berger reportedly struck a deal with Baltimore-based casino operator The Cordish Companies to build each of the three casinos. Cordish has donated considerably to Berger and other North Carolina Republicans.
This is not the type of work that I've seen him do in the past, and I've been a big supporter of Sen. Berger. I've helped him on his campaign walking the downtown streets of Reidsville," Isley told NBC 12. "I'm willing to see this thing through to the end."
Isley added that if casinos remain being discussed in the leadup to the 2024 election when Berger is up for reelection, "We have to get somebody to primary him."
Berger ran unopposed in his Republican primary in the 2016, 2018, 2020, and 2022 elections.
Keep Yard Signs Out
Isley says the many yard signs Rockingham residents put up reading, "Keep Our Community Great. NO CASINO" shouldn't be stored in a garage or tossed in the trash can.
Isley believes Berger will resume his casino crusade during the state's 2024 legislative session.
Berger has said as much and, earlier this week, introduced standalone legislation to authorize commercial casinos. After determining that there wasn't enough support in the House, Berger later pulled the bill.