NJDGE Sets Out Rules for Online Affiliates
Posted on: June 16, 2014, 05:30h.
Last updated on: June 14, 2014, 08:50h.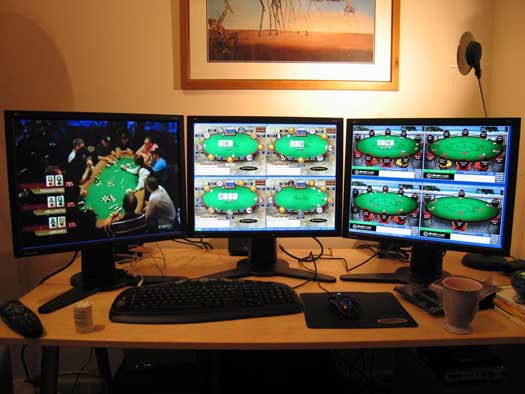 The New Jersey Division of Gaming Enforcement (DGE) recently clarified its laws for affiliate marketers working with New Jersey licensed operators. Affiliate marketing is a form of web-based marketing in which a company (the affiliate) establishes a symbiotic relationship with an operator, whereby the operator will reward the affiliate for each customer introduced, via the affiliate's own marketing efforts or through its website's advertising.
Simply put, it's about paying revenue share or a commission for referred business, and many news portals receive income primarily through affiliate marketing.
Setting Boundaries
It's an issue that the online gambling jurisdiction of New Jersey, where all advertising is strictly regulated, takes extremely seriously.
In April, DGE sent "cease and desist" letters to numerous poker affiliate sites warning them, in no uncertain terms, that the advertising of offshore poker sites that offered games to New Jersey players would not be tolerated. The thrust of the DGE gripe seemed to be that the affiliates singled out were promoting illegal sites alongside sites that were authorized in New Jersey, thus giving the impression that all sites promoted were legit.
Thus last week, the DGE published its regulatory guidelines for affiliates who wish to do business with New Jersey operators.
Vendor and Ancillary CSIE Licenses
Online gambling affiliate companies must be licensed under one of two distinct categories, explained the NJDGE – "vendors" and "ancillary casino service industry enterprises" (Ancillary CSIE). Because there are different models within affiliate marketing, depending on the agreement between affiliate and operator, the type of license that must be applied for depends on which model an affiliate employs.
First, affiliates who are paid a flat fee to direct traffic to a gambling website – which includes "cost per click" (CPC), and "cost-per-view" (CPV) – should apply for a license in the "vendor registration" category. CPC is where an affiliate earns a fee every time a visitor clicks on a link or banner that takes him through to an operator's website, while CPV refers to an agreement where the affiliate receives payment each time a unique visitor views an advertisement.
Also in this category is the agreement defined as "flat rate cost-per-action," where the affiliate receives a fee each time a visitor signs up for a gaming site or downloads its software, for example. Businesses that are defined as "sponsors", meanwhile – to whom an operator might pay a flat fee to be an official partner, such as a sports team – also fall into this bracket of licensing.
Revenue Share
Meanwhile, affiliates that fall under the rather more serious and presumably more expensive Ancillary CSIE licensing category are those that employ the form of CPA marketing that entitles to them to a percentage of the customer's first deposit or a percentage revenue share of the customer's lifetime spend at the site.
In the case of Ancillary CSIEs, of course, the affiliate is earning a "rake" of a gambler's spend, and is thus essentially being licensed as an "ancillary casino." It should be noted that this latter form of marketing is actually extremely common in the online gaming industry – an industry that in many ways was built on the principles of affiliate marketing.