NJ Sports Betting Challenge Offers Hope for Other US States
Posted on: September 12, 2014, 05:30h.
Last updated on: September 12, 2014, 04:15h.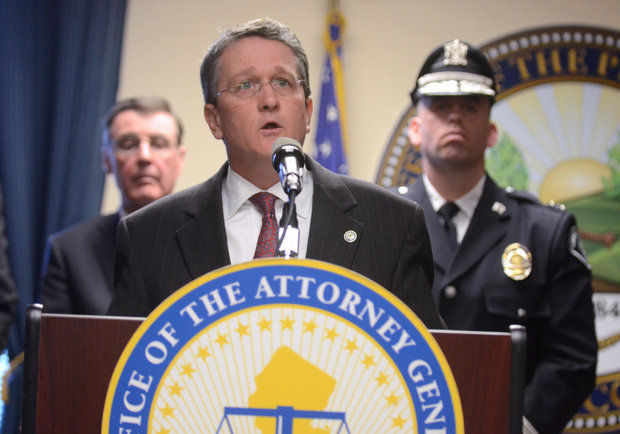 Could the New Jersey sports betting decision to decriminalize wagering at casinos and racetracks in the Garden State spark a wave of similar moves in other states? Virginia, West Virginia, Georgia and Kansas have already come out in support of New Jersey's stance, and many more will be watching with interest as the state seeks clarification of its position in a federal court.
Currently only four US states, Nevada, Delaware, Montana, and Oregon, are able to offer sports betting legally under federal law. This is due to a law called the Protection and Amateur Sports Protection Act of 1992 (PASPA), which sought to define the legal status of sports betting (as opposed to parimutuel horse and dog racing) in the US, and effectively outlawed it nationwide.
Exemptions were made of the aforementioned states which had already declared sports betting to be legal within their borders, while New Jersey was given a one-year window of opportunity, a deadline of January 1, 1993, to prepare and pass legislation permitting sports betting, an opportunity it chose not to grasp.
On the Cards
These were more optimistic days for the Atlantic City casino industry, a period of growth and investment, and it seems the state felt it could do without. But today things are very different. Atlantic City's economy is in crisis. With a spate of casino closures, and thousands of staff laid off, it was clear something different and drastic was needed.
It had been on the cards for a while. In 2011, New Jersey residents voted overwhelmingly in favor of repealing PASPA. In response, New Jersey created the Sports Wagering Act, which attempted to decriminalize and regulate sports betting at casinos and racetracks.
This was challenged by the professional sports leagues, which claimed that the Act was a violation of federal law and threatened the integrity of sport. Last year a federal judge agreed, putting the kibosh on the Sports Wagering Act for good. This led to the realization that, while PASPA banned the licensing and regulating of sports betting by individual states, there was nothing in that act that required states to enforce prohibition.
Floodgates to Open?
New Jersey Acting Attorney General John Hoffman stated his official legal opinion this week: "Sports pools operated by racetracks and casinos continue to be exempted from criminal liability under New Jersey law so long as no wagering occurs on a college sport or athletic event that takes place in New Jersey or in which any New Jersey college team participates regardless of where the event takes place.
"Accordingly, no law enforcement or prosecution agency or officer shall … make an arrest, file a complaint against, or prosecute any person involved in the operation of a sports pool by a casino or racetrack to the extent that such activity takes place consistent with this Law Enforcement Directive," Hoffman added.
This, then, is New Jersey's position, of which it is seeking clarification from a federal court: to deregulate sports betting completely and to ignore PASPA; a risky maneuver, which will undoubtedly be challenged in the courts by the sports leagues.
New Jersey's casinos are desperately in need of an edge over the competing casinos in neighboring states that have damaged the Atlantic City market. The decriminalization of sports betting may provide that edge, but for how long? If the state is successful in its challenge to PASPA, the floodgates may open and there's little to prevent other states, including the neighboring competition, from following suit.