NHL Favorites Anything But in First Round of Playoffs
Posted on: April 19, 2017, 02:00h.
Last updated on: April 19, 2017, 12:12h.
The Chicago Blackhawks and Washington Capitals are proving that betting on a favorite is anything but a sure thing.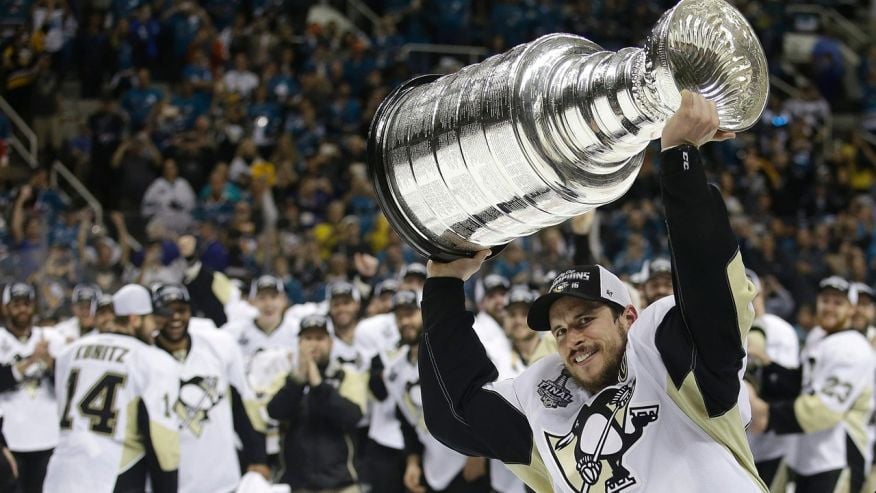 Both were the top picks to win the Stanley Cup, but so far they have struggled in the first round against opponents they were expected to easily defeat.
Chicago was a plus-400 choice to capture the championship, while Washington was next at plus-450. Meanwhile, the teams they are facing in the opening round, the Nashville Predators and Toronto Maple Leafs, both were at plus-2500 to win it all.
Pittsburgh Looking Strong
The one team that was also highly thought of is so far living up to expectations. The Pittsburgh Penguins were the third pick to be victorious at plus-800 and are easily handling the Columbus Blue Jackets. They lead the series 3-1 in the best of seven match and can close out the contest on Thursday.
Columbus has rarely tested the defending Stanley Cup Champions. The Penguins won the first three games by a combine score of 12-6 and lost the fourth game in overtime.
Going into the fifth game, they are minus-191 picks to win. The game is in Pittsburgh.
Staving off Elimination
Meanwhile Chicago is on the brink of exiting the playoffs and must win Thursday to survive. The No. 1 seed in the Western Conference, they have yet to win a game and have looked outmatched against a team that finished fourth in the same division.
They are playing on the road and are an underdog to the Predators. After losing in overtime Monday night, Patrick Kane said he realizes his team is in trouble.
"It's tough right now," Kane said. "Let this one sting a little bit tonight. We have two [days] in between, so get rested, come back feeling good. Take it one at a time. I know that's cliché and things you have to say, but at the same time win one game. See what happens after that."
Washington was the powerhouse in the Eastern Conference but find themselves struggling against the young and inexperienced Toronto Maple Leafs. They are down 2-1 in the best of seven series.
Unfortunately this is familiar territory for Washington. Last year they entered as a favorite and lost in the second round to the eventual Cup Champions Pittsburgh Penguins.
"Until we change the narrative, that's going to be the question," defenseman Matt Niskanen said. "So it's up to us to change it. You can't talk about it, you've got to just go out and do it."
They don't have much time to turn their fortunes around. They face another away game on Wednesday and are without defenseman Karl Alzner for the second consecutive game.