Buffalo Bills NFL Betting Preview: No Joshing, Bills Are Favored
Posted on: August 25, 2020, 06:32h.
Last updated on: August 26, 2020, 12:53h.
The Buffalo Bills broke an 18-year playoff drought in 2017. Last year, they ended a 20-year streak without a 10-win season while making it back to the playoffs.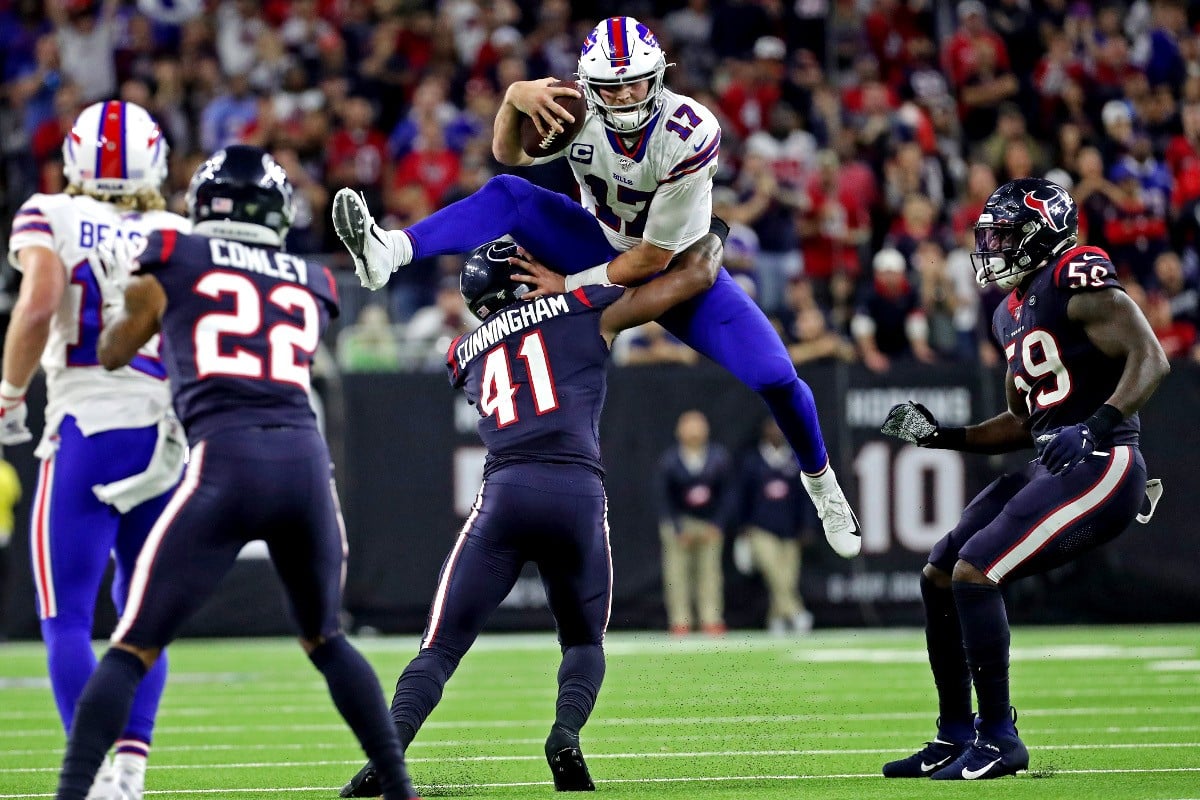 Could they end another dubious streak this year?
Due in large part to Tom Brady's presence in New England, but also Buffalo's prolonged mediocrity, the Bills haven't won the AFC East since 1995. However, with Brady leaving for Tampa Bay and Buffalo surging behind a powerful defense and up-and-coming quarterback Josh Allen, the winds of change might be blowing in the division.
There are some significant hurdles, which show up in the Super Bowl odds. Buffalo ranges from +2,200 at PointsBet to +3,000 at Westgate SuperBook.
Over/Under: 9 Wins
Buffalo is a slight favorite at most sportsbooks to unseat New England in the AFC East, though there's some shopping around to do. At BetMGM, the Bills are +125, while the Patriots are +130. At William Hill, the Bills and Patriots are cofavorites at +125. On the other hand, at SuperBook, the Bills are -125 and the Patriots are +160.
Buffalo generated a lot of public steam during the off-season," an analyst at William Hill told Casino.org. "New England had a little comeback their way with the Cam Newton signing, but they were the team most affected by players opting out."
To be sure, Buffalo's spot atop the divisional odds has more to do with New England's fall than Buffalo's rise. William Hill has the over/under at nine wins (-110 on both sides). It's also nine wins at PointsBet, though it's -135 on the under and +110 on the over. At FanDuel, the over/under is only 8.5 (-160 on the over; +125 on the under).
Allen Wrench
Offensively, it all revolves around Allen. The seventh pick of the 2018 draft, Allen took a big step forward, going from a 52.8 percent completion rate and 67.9 passer rating as a rookie to 58.8 percent with an 85.3 rating in 2019. What makes him especially dangerous is his running ability. He has 1,141 rushing yards and 17 touchdowns in his two seasons.
There's no love on the MVP boards, though; he's +5,000 at FanDuel, DraftKings, and BetMGM. In fact, there's no love for any Bills. The shortest odds are Coach of the Year, with Sean McDermott at +1,600 at PointsBet.
The Bills did Allen a favor by acquiring receiver Stefon Diggs in a blockbuster trade with Minnesota. With Diggs (63 receptions, 1,130 yards), John Brown (72 receptions, 1,060 yards), and slot Cole Beasley (67 receptions, 778 yards), Allen will have no excuses.
Buffalo's power lies with its defense. It ranked second in the NFL in points allowed last season. Replicating that success won't be easy, though. Jordan Phillips and Shaq Lawson, who were the team leaders in sacks, departed in free agency, and run-stuffing defensive tackle Star Lotulelei opted out over COVID-19 concerns.
However, cornerback Tre'Davious White is a star. Danger lurks when quarterbacks throw his way, as he intercepted six passes last season. He is +3,300 to win Defensive Player of the Year at PointsBet. Middle linebacker Tremaine Edmunds also made the Pro Bowl.
---
Editor's Note: This is the 13th of 32 NFL team previews and the first of four on the AFC East.