Newcastle Star Sandro Tonali Suspended After Reaching Plea in Betting Scandal
Posted on: October 26, 2023, 03:19h.
Last updated on: October 26, 2023, 09:46h.
Less than four months after signing with Newcastle United in England's Premier League, midfielder Sandro Tonali, 23, has been suspended for 10 months. He's also been hit with a €20,000 (US$21,100) fine.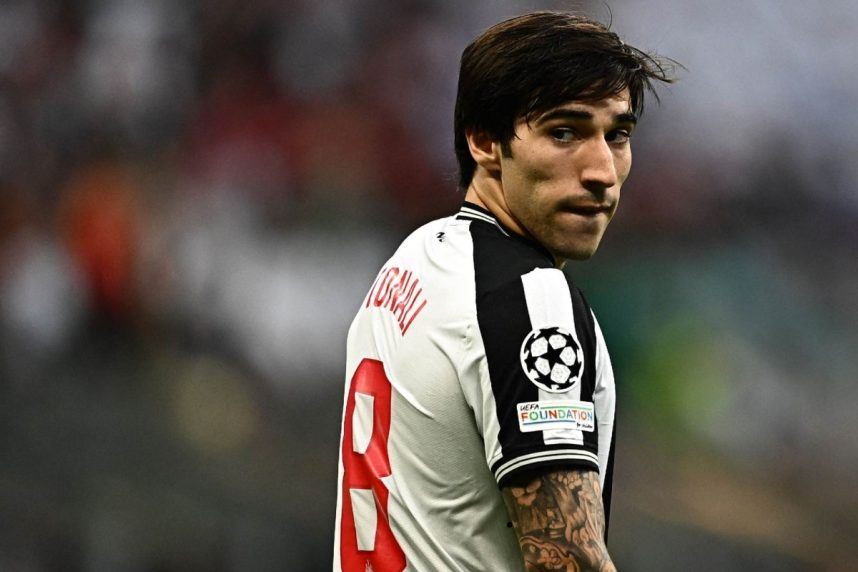 Tonali was banned on Thursday by the Italian Football Federation (FIGC) for violating prohibitions of betting on matches. Italy's ban applies globally across matches sanctioned by FIFA and UEFA, meaning Tonali will miss the rest of Newcastle's 2023-24 season. Tonali will also be ineligible for next summer's Euro 2024 tournament should Italy qualify.
Tonali's agent says the Italian footballer is battling a gambling addiction. He admitted to betting on various soccer games, including on games he participated in while playing for AC Milan in Serie A.
Newcastle acquired Tonali in July for approximately €70 million (US$74 million). The transfer was the richest deal in football history for an Italian player.
Plea Deal
The Italian Football Federation says Tonali's 10-month suspension could be extended to 18 months if he fails to uphold his end of the plea deal.
The agreement includes Tonali undergoing an eight-month counseling plan to address his gambling addiction. Tonali will then make himself available for a minimum of 16 public engagements to discuss the dangers of violating rules prohibiting betting before youth football players and amateur sports associations.
The Federal Prosecutor's Office will monitor his compliance," an FIGC statement explained. "In the event of a violation of this agreement, [the Prosecutor's Office] will take measures within its jurisdiction. These measures would include termination of the agreement and the continuation of disciplinary proceedings before the judicial body of sporting justice."
Tonali's betting violations could have resulted in a three-year ban from the sport, but his cooperation prompted the Italian Football Federation to agree to a plea deal.
Tonali is one of three Italian footballers who have recently come under investigation for violating betting rules.
Earlier this month, Juventus midfielder Nicolo Fagioli was handed a seven-month ban for betting on Serie A games.
The scandal includes Tonali's international teammate Nicolo Zaniolo, whose ongoing case is ongoing. The Aston Villa midfielder/right winger has denied betting on football but has conceded to participating in other gambling activities.
High-Profile Cases
Tonali is among the biggest names in football to have become involved in a betting scandal, but he certainly isn't the first star to receive a ban for prohibited gambling.
In May, Brentford striker Ivan Toney was suspended for eight months by the English Football Association for more than 200 incidences of violating betting rules between 2017 and 2021. He was also fined £50,000 (US$61,000).
An investigation determined that at least 13 of those incidences included Toney betting against his own team in matches in which he didn't play. The FA concluded he wasn't participating in match-fixing, the act of intentionally throwing a game.
Joey Barton, a former midfielder for Manchester City and Newcastle, was banned for 18 months in 2017 after admitting to placing over 1,200 soccer bets during the previous decade. The sentence was reduced to five months on appeal.