New York Senator Remains Hopeful Mobile Sports Betting Becomes Reality in 2019
Posted on: May 8, 2019, 10:06h.
Last updated on: May 8, 2019, 10:06h.
A New York state senator is holding out hope the state will be able to implement mobile sports betting sooner rather than later.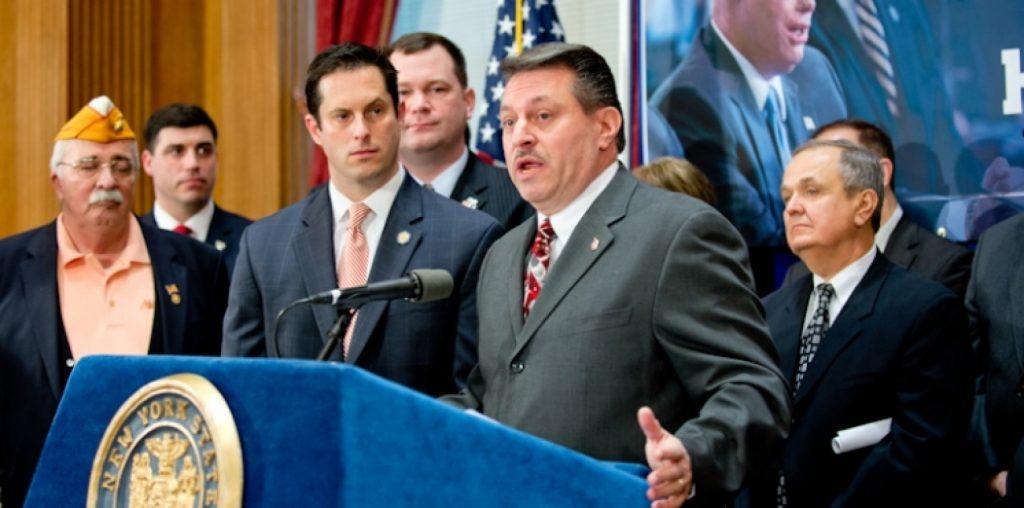 Prior to Wednesday's Racing, Gaming, and Wagering Committee's meeting that focused on the topic in Albany, state Sen. Joe Addabbo (D-Queens) said doing sports betting without the mobile component barely "scratches the surface" of its potential in the state.
"To maximize our potential for sports betting in our state, to increase the safeguards against problematic gaming, to increase funding for education, revenue for our state and to protect these jobs, we need to include a mobile component," said the senator, who serves as the committee's chairman. "And I believe, as an optimist, I do believe we can do it this year."
As recently as a couple months ago, New York Gov. Andrew Cuomo expressed his opposition for mobile sports betting, calling it unconstitutional.
The committee's meeting came as the state's gaming commission is going through a regulatory review process of sports betting guidelines for the four upstate casinos. With the review period ending later this month, it's possible the state could start taking bets later this spring.
Stakeholder Input
In written testimony submitted to the committee Wednesday, David O'Rourke, CEO and president of the New York Racing Association, touted his organization's history of working with state officials to manage more than $2 billion in wagers last year.
The NYRA also runs the largest online wagering system in the state.
Unfortunately, the current version of this bill poses a direct threat to horseracing in New York State and, if enacted, would further restrict the sports betting marketplace and jeopardize jobs and positive statewide economic impact," O'Rourke said. "Including racetracks within the sports betting framework, however, would present the best opportunity in modern memory to grow the sport, expand economic impact and create jobs around the state."
Lawmakers also heard from representatives of the National Football League and the state's three teams, who in a joint letter encouraged the state to keep sports betting limited to those 21 and older.
In addition, the league wants the ability to prohibit certain types of in-game and prop bets, saying those types of bets are more susceptible to match fixing.
"Specifically, professional and amateur sports organizations should be able to restrict, limit, or exclude wagers that are not determined solely by the final score or outcome of the event, if the sports organization reasonably determines that such restriction would significantly decrease the risk to contest integrity," said the letter, signed by NFL Executive Vice President for Communications and Public Affairs Jocelyn Moore, New York Jets General Counsel Hymie Elhai, New York Giants General Counsel William J. Heller, and Buffalo Bills General Counsel Gregg G. Brandon.
Online Insights
New York officials also heard just how much their residents are helping New Jersey's sportsbook operations, including mobile applications.
Lindsay Slader, vice president for regulatory affairs for GeoComply, showed the committee a real-time map of New York and New Jersey. The company provides geolocation services for gaming apps in New Jersey, Nevada, Delaware, Mississippi, and West Virginia. As she testified, lawmakers could see people in New York City and even upstate try, unsuccessfully, to access a New Jersey sports betting site.
Reports indicate that up to 80 percent of the sports bets placed in New Jersey are done through mobile apps, and New York lawmakers learned on Wednesday just how many of those bets are happening along the states' border.
"In the state of New Jersey 80 percent of all traffic comes from within 10 miles of the border," she said. "And almost half comes within two miles."
Addabbo said that helps show that New York provides a substantial share – perhaps 25 percent – of the New Jersey betting market.