New York Online Poker Bill Reintroduced by State Assemblyman Gary Pretlow
Posted on: January 24, 2016, 02:37h.
Last updated on: January 25, 2016, 12:17h.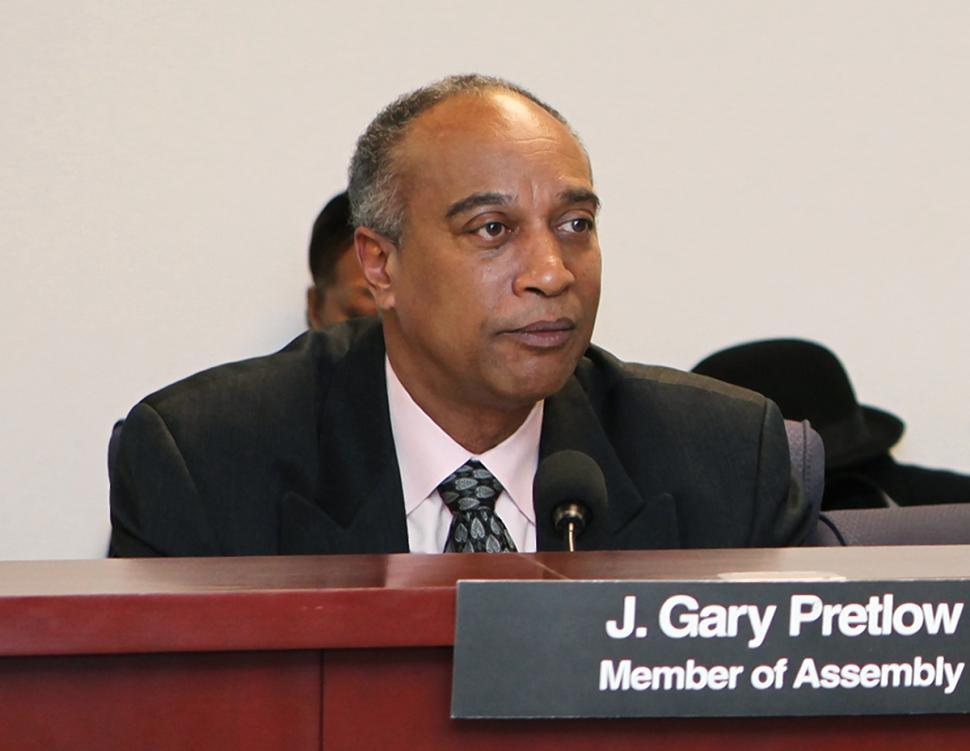 New York online poker has returned to Albany, thanks to Assemblyman Gary Pretlow (D-District 89) reintroducing AB9049 to the state's legislature. Poker may be sailing in on the backs of the current racing, parimutuel wagering, and breeding laws, which are also addressed in Pretlow's bill.
The assemblyman has been campaigning for Internet poker since 2014, and the longtime member of the state legislature is wasting no time in the new year continuing that quest. Pretlow's proposition declares poker to be a game that is dominated by skill rather than luck, with significant tax implications and state revenue that he says could be generated from such legalization.
"Presently, numerous New York residents are participating in illegal, unregulated and unsafe gaming operations which offer games of chance over the Internet," Pretlow states in the proposal. "This bill will allow the state to license operators that meet the high standards set by the state and offer limited games of poker which require a high level of skill."
AB9049 would charge licensees a one-time $10 million fee and tax gross revenues at 15 percent.
Tough Act to Sell
But Pretlow has failed to attract support from his colleagues over the three years he's pushed for iPoker, and it doesn't appear that 2016 will be any different at this juncture.
New York is one of several states currently in a hostile battle with daily fantasy sports (DFS) leaders DraftKings and FanDuel. State Attorney General Eric Schneiderman has not only declared DFS to be illegal, ordering the platforms to close (which both companies have had temporarily overruled in court), he's also wants to fine the operators upwards of $5,000 per violation, a punishment that could potentially total $3 billion.
In addition to placing both businesses in bankruptcy, the penalty would also impact the many investors in these two DFS companies, including NBC, Fox, Comcast, and private equity firms.
"DraftKings and FanDuel are operating illegal sports betting websites under New York law, causing the same kinds of social and economic harms as other forms of illegal gambling," Schneiderman said in November. "The Attorney General's job is to enforce New York State law, and the law here is clear."
Changing that gambling law, as Pretlow has surely learned by now, will be no easy feat.
Potential Benefits
Pretlow must understand that passing iPoker is unlikely in New York State, with the ongoing DFS case expected to last throughout much of the year. Enacting legislation to authorize any form of Internet gambling while the state's attorney general fights it in court seems like a very long shot.
That might be why the assemblyman returned the bill to Albany this week with little fanfare. The Racing and Wagering Committee will discuss the legislation at a future hearing.
Pretlow highlighted his motivation in a Roll Call op-ed last summer.
"As nearby states such as New Jersey and Delaware have adopted well-regulated systems, they've seen a corresponding increase in tax revenue," he wrote. "The security technology they have employed has not only kept gaming safe within their borders, it has created a legal system where law enforcement can crack down on the fraud and any other illegal activity that currently runs rampant in the robust online black market."